Meet our Providers
Jude Levasseur, PMHNP-BC
Philosophy of Care
Jude Levasseur is a Psychiatric-Mental Health Nurse Practitioner in the state of California. He has been a health care executive for more than 20 years with broad experience in clinical, medical, nursing relations, utilization management, quality assessment, business development, regulatory compliance, and nursing practice. Jude has a successful track record of implementing changes to maintain sustainable profits, reduce costs, and improve patient satisfaction. He demonstrates a strong result orientation, combined with interpersonal and leadership abilities to attain patients and team-oriented outcomes.
Jude's educational background includes a Bachelor's degree in nursing and an MBA in Healthcare Management from the University of Phoenix as well as a Master's degree in nursing from Walden University. Jude's previous roles include Psychiatric Mental Health Nurse Practitioner at Newport Academy, Region Sr. Director of Clinical Operations for Kindred Healthcare, and the Chief Nursing Officer at Huntington Beach Hospital.
Jude lives in Orange County, California with his wife Brooke and his daughter Preslie. His hobbies include hiking and boating on the beautiful coastlines of Southern California. Catalina Islands is Jude's preferred spot for fishing, boating, and hiking.
Education
Master of Science in Nursing
Walden University
Specialties
Depression

Anxiety

Bipolar

ADHD

OCD
Michael Henry, Licensed Clinical Psychologist
Philosophy of Care
I began having an interest in therapy and psychology in my early forties as the result of life experiences and my interactions with others. At that time in my life I was a successful farrier (horseshoer), a trade that I had been practicing for almost two decades. At age forty-five I began my quest to become a psychologist, with the final goal to be able to give back to others and help them prosper in life. Nine years later, I passed my final licensing exam and started my practice. That was nine years ago, and five years ago I retired my anvil and last pair of hoof nippers and entered the world of mental health fulltime.
My education journey began at the University of California San Diego, where I graduated with a Bachelor of Arts degree in Biology in 1979. Soon after, I attended and graduated from a horseshoeing school in Oklahoma City, then started my small business in San Diego, California, the "horse capital of the world." The California Institute for Human Science in Encinitas, California became my next alma mater in 2000, where I obtained my Master's Degree and Ph.D. in Clinical Psychology. My fascination with human connection and bonding led to the publishing of my dissertation in 2005, "The Existential Constituents of Pair Bonding and Their Development Over the Lifespan," or "how we learn to connect with each other." I have licenses to practice therapy both in California and Colorado.
Having a love for horses and knowing very well their many benefits to mankind, my practice began using Equine Assisted Psychotherapy, an intervention not very well known but gaining popularity in recognition for its effectiveness, in addition to the traditional forms of interventions used in therapy.
My life experience as a psychologist has offered to me the ability to help people with a wide variety of needs in a vast array of circumstances. I am privileged to have the opportunity to be of service to anyone who has a mental health need.
I take traditional cognitive-behavioral therapy (which focuses on changing thoughts and feelings) a step further by using schema therapy which identifies and challenges the beliefs or schema which produce the thoughts and feelings. Change becomes more permanent and automatic as a result.
I believe that results from therapy should be realized from the first session and I focus my treatment in that manner. Willing participants can and will experience positive changes in their lives from the start.
"…be transformed by the renewing of your mind…" Romans 12:2
Education
California Institute for Human Science
Master's and Ph.D. in Clinical Psychology
Specialties
Couples Counseling
Relationship Counseling
Family Therapy
Psych Testing
Anxiety
Stress
Depression
Mood Disorders
Trauma
Expressive Arts Therapy
Mindfulness
Anger Management
Grief
Samaneh Ferdosian, PMHNP
**Samaneh offers therapy services in English and Farsi***
Philosophy of Care
Samaneh Ferdowsian is a Board Certified Psychiatric Nurse Practitioner in the state of California, who graduated from Walden University. Samaneh has been in the mental health field for over five years and has experience working with both adolescents and adults. She completed her Bachelors of Science at Chamberlain University and received her Masters of Science in Psychiatry from Walden University.
Samaneh uses a collaborative and holistic approach to address biological, psychological, and social factors that impact a client's health. She utilizes mindfulness and cognitive behavioral therapy to meet the needs of every client in their own unique way. In addition, she is a member of the American Association of Nurse Practitioners and the American Psychiatric Nurses Association.
Samaneh believes that one of the most crucial factors in becoming an effective Advanced Practice Nurse is promoting hope to individuals and families with mental illnesses, to instill self-responsibility and empowerment, and in helping individuals living with mental illness seek a meaningful role in life. With this, she hopes to help clients meet their goals in order to live the life they value and desire. 
Education
Walden University
Masters of Science in Psychiatry
Specialties
Depression

Anxiety

OCD

PTSD

Eating Disorders

Self-esteem

ADHD
Zerreniah Tran, LMFT
Philosophy of Care
Zerreniah Tran is a Licensed Marriage and Family Therapist in the state of California and has been working in the mental health field for over 8 years. She has extensive experience in providing individual and group therapy for a diverse population and offers psychotherapy in English and Tagalog languages. Her work has involved counseling survivors of domestic violence, adolescents presented with transitional challenges, adults with relationship issues, seniors experiencing difficulties with aging, and foster youths in need of support with healthy coping and independent living.
Zerreniah believes that each of us possess inner wisdom, hence, she helps individuals from life challenges by drawing from their strenghts, internal resources and a balance of evidence-based practice. Her therapeutic approach is interactive and collaborative that includes Cognitive Behavioral Therapy (CBT), Acceptance Commitment Therapy (ACT), Solution Focused Brief Therapy (SFBT) and mindfulness practice.
Zerreniah acknowledges that part of the human experience is to face several challenges in our lifetime. By the same token, humans are wired to be resilient and can thrive in any circumstances. Living in an imperfect world it makes perfect sense to seek guidance from time to time. Whether you are feeling lost or stuck, she can teach you the tools to help you find relief and/or search for clarity in the life that you want to live.
Education
Argosy University
Master of Arts in Counseling Psychology/Marriage & Family Therapy

Specialties
Domestic Violence
Life Transitions
Relationship Issues
Mindfulness
Cognitive Behavioral Therapy (CBT)
Acceptance Commitment Therapy (ACT)
Solution Focused Brief Therapy (SFBT)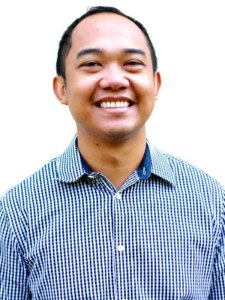 Self Pay Rate: $199: Intake $149: Follow-up
Joseph Derije, PMHNP-BC
Philosophy of Care
Joseph is board certified Psychiatric Mental Health Nurse Practitioner, he graduated from Gonzaga University with a Master's in Nursing. He completed his undergraduate degree from Ohio University. Upon graduation, he trained under Exodus Recovery Foundation. Currently, he provides care for clients in his local community with a focus on team based approach and patient centered care.
Education
Gonzaga University
Master's of Science in Nursing
Specialties
Mood disorders
Anxiety disorders
Schizophrenia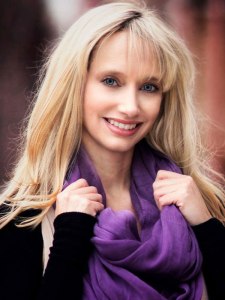 Self Pay Rate: $199: Intake $149: Follow-ups
Leana Smith, PMHNP
Philosophy of Care
Leana Smith is a board-certified Psychiatric Nurse Practitioner with a certificate of additional qualifications in addiction. She offers expertise in the treatment of adult and adolescent ADHD, anxiety, depression, trauma, grief and loss, and PTSD with experience in treating the full range of psychiatric disorders. She has worked in a variety of clinical settings including public and private inpatient and outpatient settings.
Leana received her Master of Science in nursing at the University of California—San Francisco. Having earned a minor in genomics and currently conducting research, she is also now also seeing clients at Thriveworks.
Leana's clinical approach is steeped in the importance of a thorough patient-centered psychiatric evaluation. She practices conservative medication management and values the importance of utilizing various forms of psychotherapy. She adopts a structured approach with regular follow-up to anticipate interventions to optimize my patient's mental health.
As a working mother of five children, Leana understands that life doesn't always go as planned and can leave you feeling stressed out, irritated, tired, and lonely. It's time to normalize the human condition. Caring for your thoughts and emotions shouldn't be an afterthought. We have primary providers for our physical well-being, and we all deserve a primary provider for our mental well-being. Leana thanks you for choosing her to care for you on your journey to holistic health.
Education
University of California - San Francisco
Master of Science in Nursing
Specialties
Anxiety
Depression
Anger
Relationships
ADHD
Behavioral Issues
Coping Skills
Eating Disorders
Obsessive-Compulsive (OCD)
Pregnancy, Prenatal, Postpartum
Sleep or Insomnia
Stress
Trauma and PTSD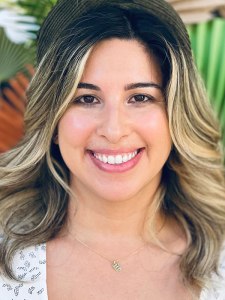 Self Pay Rate: $199: Intake $149: Follow-up
Michelle Chieme, PMHNP
Philosophy of Care
Michelle Chieme is a Nurse Practitioner in the state of California who specializes in the field of psychiatry.  Michelle has a wealth of experience treating adults seeking help with depression, anxiety, and life adjustments. She completed her Master's Degree of Science In Nursing at Azusa Pacific University. She is a Board-Certified Psychiatric Mental Health Nurse Practitioner and is credentialed by the American Nurses Credentialing Center (ANCC).
Michelle incorporates a nursing-based approach that is patient focused while also taking into consideration the individual's environment as a whole. She works collaboratively with clients to determine the best form of treatment that will meet their unique needs while also promoting mindfulness and introspection.
Michelle is passionate about destigmatizing mental health. She especially enjoys working with clients who have been silently suffering from depression/anxiety and are ready to take the first step towards getting treatment. Michelle looks forward to connecting with you in a safe and nonjudgmental space, where together we can work towards building resiliency and getting you back to your best life.
Education
Azusa Pacific University
MSN In Nursing
Specialties
Depression
Anxiety
Life Adjustments
Mood Disorders
Stress Management