Our Counselors
Blessing Igiogbe, Resident in Counseling
Philosophy of Care
Blessing has over 13 years of experience working in the mental health field. She believes that client empowerment combined with a safe and collaborative therapeutic environment promote a positive personal growth and a great quality of life.
Blessing's clinical experiences include but are not limited to children with behavioral challenges (ADHD/ODD), teens issues (self-esteem, separation anxiety, and social challenges), depression, anxiety, and relationships struggles. Blessing has a strong professional interest in co-occurring disorders and the effect of human trafficking on mental health.
Blessing received her MSW degree from Wayne State University and her BSW degree from the University of Windsor, Canada. She has a Limited License in Michigan.
Education
Masters in Social Work
Wayne State University
Specialties
Depression
Anxiety
Relationships
Cornelia Golden, Resident in Counseling
Philosophy of Care
Cornelia Alyscha Golden is a Limited Licensed Professional Counselor with over 600 hours of counseling experience. She specializes in assisting adults and seniors with conflict resolution, anger management, communication skills, as well as helping them to cope with domestic violence and other forms of abuse.
Cornelia received her Master of Counseling degree from Wayne State University in Detroit, Michigan. Her counseling philosophy is focused on supporting the client by helping them find solutions to their problems and empowering them to take responsibility for their own outcomes and solutions. Work together with Cornelia to create a personalized treatment plan that puts your mental health needs first. Cornelia can help you get motivated to implement positive change in your life and will offer her professional direction and support as you grow emotionally.
Education
Masters of Counseling
Wayne State University
Specialties
Coping Skills

Family Conflict

Grief

Parenting

Relationships

School Issues

Self Esteem

Trauma and PTSD
Kelly Gardiner, PhD, PMHNP, CNS, BC
Philosophy of Care
Dr. Kelly Gardiner is an ANCC Board Certified Adult Psychiatric Clinical Nurse Specialist, a Psychiatric Mental Health Nurse Practitioner, and a Ph.D. in Public Health. Dr. Gardiner has 30 years of psychiatry experience in treating mild to severe mental illness in adults.
Suppose you have a mental health condition along with Multiple Sclerosis, a developmental disorder, sleep disorder, Parkinson's, dementia, HIV, a history of bariatric surgery, lupus, seizures, or a history of a brain injury (including stroke). In that case, she will enjoy working with you and collaborating care with your specialists and general medical provider.
If you don't have any of the above medical conditions, Dr. Gardiner would still love to work with you. Maybe it is time that you invested in yourself by getting an appointment? Dr. Gardiner works with you to decide the best plan of action to get you feeling better again. She uses the safest and least amount of medication for your condition. She will also explain your diagnosis to you and various treatment options available.
Education
Wayne State University
BSN, MSN, PhD
Specialties
Anxiety

Depression

Anger

Behavioral Issues

Bipolar

Sleep or Insomnia

Stress

Trauma & PTSD

Women's Issues
Lauren Block, LMSW-C
Philosophy of Care
Lauren Block is a Licensed Master Social Worker in the state of Michigan who helps clients of all ages and many backgrounds. However, she specializes in helping individuals with relationship issues and past trauma. With a focus on self-esteem and identity development, Lauren tailors the therapy experience to each client's unique needs.
Lauren believes trust and respect between client and therapist are essential for creating positive change. "Adverse life events influence our motivations and behaviors and I see therapy as a partnership to help you define your challenges and achieve your goals," says Lauren. "We will work together to identify and change the aspects of your life that affect your well-being, including your emotional and physical health, support systems, or work environment. If you are looking for holistic, person-centered approach to therapy, I would be a great fit for you!"
Having trouble with family and interpersonal relationships? Feeling lonely and unworthy of love? Work with Lauren to change that.
Education
Master of Social Work
Wayne State University
Specialties
Family Conflict

Relationships

Self Esteem

Trauma and PTSD
Roderick Mills, LMSW-C
Philosophy of Care
Roderick Mills is a Licensed Clinical Therapist in the state of Michigan with over 5 years of experience providing clinical assessment and therapeutic care to adults and couples seeking help with depression and anxiety, trauma, co-occurring disorders, substance use disorders, and a variety of other mental health issues.
Roderick completed his Bachelor of Social Work at Marygrove College Detroit, MI and earned his Master of Social Work from Wayne State University Detroit, MI. He utilizes collaborative, strength-based, mindfulness-based, solution-focused, cognitive behavioral, emotionally-focused approaches to therapy; always maintaining the utmost professionalism, flexibility, awareness, creativity, and empathy necessary to best meet the needs of every unique individual and couple.
As a heterosexual middle-aged man of color, Roderick feels that we all should be treated with dignity and respect regardless of race, age, sex, or sexual identity. He seeks to establish that respectful, warm, and caring relationship with you in order to assist in building on your strengths and better collaborate with you towards meeting your goals and living the meaningful life you desire and deserve.
Education
Master of Social Work
Wayne State University
Specialties
Alcohol Use

Addictions

Anxiety

Depression

Anger

Coping Skills

Men's Issues

Substance Use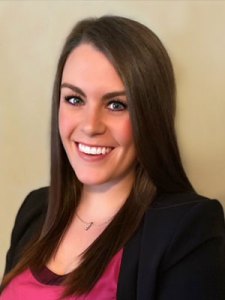 Self Pay Rate: $99
Jillian Kraydich, LMSW-C
Philosophy of Care
Jillian Kraydich is a Licensed Master Social Worker (LMSW) in the state of Michigan who has extensive experience partnering with adolescents, adults, couples and families seeking support for anxiety, depression, adjustment, grief and relationship/family issues.  She also has vast hospital, emergency and crisis experience.  
Jillian believes in collaborating with clients to form a strong therapeutic alliance.  She individualizes therapy and assists her clients in working toward achieving their ultimate goals and healing.  Implementing strengths-based, cognitive behavioral therapy and solution focused therapy interventions with a highly personalized approach, Jillian ensures that each client receives the best support and the most comprehensive care possible.
Jillian is committed to eclectically supporting each individual client on their journey toward healing.  She creates a safe, warm and client-focused environment in which individuals feel comfortable discussing and processing all of life's challenges.  
Education
Wayne State University
Masters in Social Work
Specialties
Adjustment disorder 

Anxiety

Child abuse

Cognitive Behavioral Therapy

Couples therapy/relationship challenges

Depression

Family/parenting 

Grief/loss/bereavement

Health care professionals 

Life/stress management 

Solution focused therapy 

Strengths-based therapy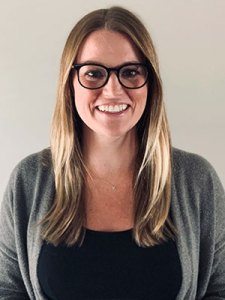 Self Pay Rate: $99
KaiLi McGrath, LMSW-C
Philosophy of Care
KaiLi McGrath is a Licensed Masters Social Worker in the state of Michigan.  She completed her bachelor's degree in Social Work from Michigan State University and her Masters of Social Work from the University of Michigan.  KaiLi has over 8 years' experience with families and adolescents. She has worked with her clients to navigate a variety of life situations.  Her clients have sought help with anxiety, depression, life transitions, grief & loss, finding work/life balance, trauma, changes in friendships, relationship concerns, suicidal ideations, self-harm behaviors, developmental and learning disabilities, family conflict, parenting concerns, and academic concerns.
KaiLi utilizes collaborative, strength based, cognitive behavioral, and solution focused approaches to therapy.  She works with the client to determine what will best fit their specific and unique needs.  KaiLi believes that counseling can benefit anyone.  She meets clients where they are and focuses on the client's strengths in order to make lasting changes.  
Being brought into a client's life is a privilege.  Because of this, KaiLi focuses on collaboration and building a trusting therapeutic relationship.  It is her goal that all clients will feel heard and understood and have a place that they feel safe to partner in making meaningful life changes.
Education
University of Michigan
Masters of Social Work
Specialties
Anxiety

Depression

Trauma

Grief, Bereavement, & Loss 

Life Transitions

Adolescent Issues

Self-Esteem Issues

Self-Harm/Suicidal Ideations 

Parenting Concerns

Relationship Issues 

Work/Life Balance

Women's Issues 
Kelly Kellerman, LCSW-C
Philosophy of Care
Kelly Kellerman is a Licensed Clinical Social Worker who has over 25 years of experience partnering with adolescents and adults seeking help with anxiety, depression, grief, life transitions, trauma issues, and relationship issues.
Kelly completed her Bachelor of Arts in History and Human Services from Albion College and received her Master of Social Work from The University of Chicago. Kelly utilizes a warm, nonjudgmental, and collaborative approach while blending evidenced-based interventions such as cognitive-behavioral (CBT), mindfulness, and strength-based approaches to promote healing and wellness.
Kelly believes life and relationships can be healthy when we have the tools. She seeks to create a safe and caring space to learn new patterns of emotions, behaviors, and thoughts, improve coping and create positive changes in your life.
Education
University of Chicago
Masters of Social Work
Specialties
Anxiety

Depression
Grief & Loss
Life Transitions
Stress Management
Trauma & PTSD
Marcy West, LMSW-C
Philosophy of Care
Marcy West is a licensed clinical social worker with three decades of experience in the mental health, medical social work and substance abuse profession. Marcy West has vast experience in treating a variety of age groups and concerns, her approach is client centered, strength based, and solution focused.
Marcy West utilizes varying modalities. All therapeutic modalities utilized in treatment are evidenced based which means they are proven to be the most effective and successful techniques in the field. I provide treatment to geriatric, adult/adolescent males and females encountering issues with relationships, mood disorders, depression/anxiety, substance abuse and other disorders impacting functioning.
I enjoy teaching meditation techniques and believe we all have an innate ability to heal ourselves but often life challenges, experiences and pain get in the way. Insight, skill development and recognition of our own inner strength is vital in reaching the full potential you were meant to live. Let me help you uncover the amazing abilities you already possess. I would be honored to walk with you on your healing journey.
Education

Grand Valley State University
Master's in Social Work
Specialties
Anxiety Therapy

Stress Counseling

Depression Counseling

Mood Disorders

Bipolar Disorder

Cognitive Behavioral Therapy (CBT)

Mindfulness/Meditation

Grief / Loss / Bereavement
Priscilla Jimenez, PMHNP
Philosophy of Care
Priscilla Jimenez is a Board-Certified Psychiatric Nurse Practitioner in the state of Michigan with experience treating adults seeking help with Depression and Anxiety. She completed her Master of Nursing Education from Oakland University and received her Post Master's Certificate in Psychiatric Mental Health Nurse Practitioner from Maryville University. 
Prior to working in the field of psychiatry, her background included 7 years of Medical Surgical Nursing and 4 years of ICU Registered Nurse experience. From those years, Priscilla came to understand that one's emotional, psychological, and spiritual well-being, are just as important as one's physical well-being. Her personal philosophy is that all of her clients should, and will be treated equally, and with respect. Her mission is to aid clients along their individual journey of mental health, by mutually setting goals based on the clients' needs. Priscilla aims to maximize pharmacologic efficacy, in order to achieve higher functioning and symptom relief for her clients. 
Priscilla is a  strong advocate for mental health care and has a passion for treating mental illness. She is dedicated to providing the best care possible by listening to her clients, employing motivational interviewing techniques, and providing evidence-based treatment options.
Education
Oakland University
Master of Nursing Education
Specialties