Corinna Orange, LCSW
Philosophy of Care
Corinna Orange is a Licensed Certified Social Worker (LCSW) who has 9 years of experience partnering with adults, adolescents, and families in a variety of settings. Corinna has worked with individuals with substance abuse issues as well as individuals who are seeking help with depression, anxiety, and trauma. Outside of work, she enjoys sleeping, watching reality TV, shopping, eating, and spending time with family and friends.
Corinna completed her Bachelor of Social Work (BSW) at the University of Mississippi and her Master of Social Work (MSW) at the University of Southern Mississippi. She is a long-time resident of Oxford, Mississippi and currently resides there. Corinna has completed basic training in eye movement desensitization and reprocessing (EMDR) and is also familiar with therapeutic techniques such as cognitive behavioral therapy (CBT), reality therapy, and solution-focused therapy.
Corinna is a friendly and considerate person who can establish a caring relationship with her clients to help her clients meet their potential. She utilizes a person-centered approach to establish a unique treatment plan for all her clients. Corinna has seen in past experiences with clients how this has helped her clients be successful.
Education
University of Southern Mississippi
Master of Social Work
Specialties
Depression

Anxiety

Stress management

Self esteem

Life transitions

Anger management

Mood Disorders

Relationship issues

Grief & Loss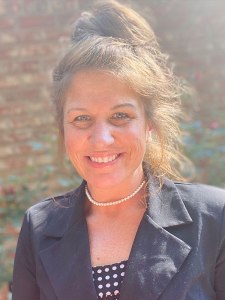 Self Pay Rate: $99
Darby Walton, LPC
Philosophy of Care
I am a licensed professional counselor (LPC) in Mississippi with almost 13 years of experience in counseling. I have worked with clients of many diverse and multicultural dynamics and with many different areas of concern, to include, but not limited to: chemical and behavioral addictions (i.e. eating disorders, gambling, sex, internet, pornography, relationships, etc.), anxiety/stressor related issues, depression, OCD, mood disorders, relationship and family conflicts, and emotional dysregulation. I also have specialty training in the treatment of physical/emotional trauma, which is often co-occurring with the other previously mentioned concerns. My counseling style is compassionate and empathetic and I believe strongly in acceptance and respect for all. My approach combines Rational-Emotive Therapy (RET/REBT, Cognitive-Behavioral Therapy (CBT), Dialectical Behavior Therapy (DBT), Eye Movement Desensitization and Reprocessing (EMDR), Internal Family Systems/Ego State Therapy (IFS), and other modalities that are specifically tailored to each individual client.
When I am not diligently working to help clients reclaim (or to claim for the first time) the joy in their lives, I am usually working to enjoy and improve my own quality of life with my family. This currently includes my three young children (two boys, 12 and 15, and my 5 year old girl). SEC football is often involved. At other times, we will often play games, cook out, visit other family members, exercise, and watch movies. When the boys get brave they ask me to play football and soccer in the back yard.
Lastly, I believe it important to conclude by stating that I do not intend to ask an action from my clients that I either have not already done, or would not be willing to do, myself. Therapy and healing is a part of my personal life just as much as my professional life. The therapeutic relationship has to be one of mutual motivation and efforts. You've already taken that first courageous step just by reading this and reaching out for what you need! I hope to have the opportunity to work with you on your journey!
Education
Bellevue University
Master of Science in Clinical Counseling
Specialties
ADHD/ADD
Depression Counseling
Mood Disorders
Eating Disorders
Phobia Disorders
Schizophrenia and Psychotic Disorders
CBT
DBT
EDMR
LGBTQIA
Performance Anxiety
Dr. Juakita Grice, Ph.D., LPC, CTMH, NCC, M.S.
Philosophy of Care
Dr. Juakita Grice is a Licensed Professional Nationally Certified Counselor with a Master of Science in Mental Health Counseling for the state of Mississippi. As a clinician of counsel, the style of treatment is eclectic therapeutically in any area of concern for the client. Her years of experience in counseling have been approximately 16+ with education, practicum, and volunteer crisis counseling experience included.
Dr. Grice completed her Master's in Mental Health Counseling at Nova Southeastern University. Her experience of practice in clinical counseling is depression, Anxiety, Bipolar, Stress Management, Post-Partum Depression, Chronic Pain Management, Workers Compensation, Pre-Surgical Healthcare, Severe and Persistent Mental Illness (SPMI), Abuse (Physical, Sexual, etc.), Substance Abuse or Chemical Dependence or Co-occurring Disorders, Anger Management, Poor Self-Image, Geriatric Care, Crisis Diversionary Services, Grief/Bereavement, Post-Traumatic Stress Disorder, HIV/AIDS, Domestic Violence, Obsessive Compulsive Disorder, Compulsive Gambling, Dialectical Behavioral Therapy, Cognitive Behavioral Therapy & Evidenced-Based Practice Therapies.
Education
Nova Southeastern University
Master's in Mental Health Counseling
Specialties
Stress, Anxiety, Depression, Aging, Relational

Addictions-Co-occurring, Stress Management 

Grief, Mild, Moderate to Severe Mental Illness 

Self- esteem, Health psychology-related, Relational, and Eating issues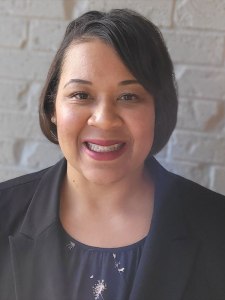 Self Pay Rate: $99
Lashannon Butler, LCSW
Philosophy of Care
Lashannon is a Licensed Clinical Social Worker. She has a master's degree from the University of Southern Mississippi in social work with an undergraduate degree from Jackson State University. Lashannon is very interested in what qualities and experiences that make an individual unique.  Previous experience with clients was in outpatient clinics, psychiatric hospital, schools. Lashannon has previous worked with women who have experienced partner violence and relationships trauma in a shelter based setting.
Lashannon is passionate about meeting people where they are in a nonjudgmental and accepting atmosphere and helping them identify their strengths and developing their potential in order to teach wellness and wholeness. She utilizes components of Cognitive Behavioral Therapy, Motivational Interviewing, Mindfulness, Reality therapy and strength based perspectives.
Lashannon seeks to develop a supportive relationship with you and to be present as you discover new skills, access inner resources and wisdom, and take meaningful action toward your goals.
Education
University of Southern Mississippi
Masters of Social Work
Specialties
Marriage Counseling
Family Therapy
Panic Counseling
Depression Counseling
Cognitive Behavioral Therapy
Anger Management
Warner Buxton, LPC,NCC
Philosophy of Care
Warner Buxton is a Licensed Professional Counselor (LPC) who has provided individual, group, couples, and family counseling for clients with substance abuse and co-occurring mental health disorders in a residential setting as well as conducting alcohol, drug, and mental health assessments. With a proven set of diverse clinical experiences and skills, Warner is equipped to assist men, older adolescents and adults, couples, and families in achieving their counseling goals.
Warner completed his Master of Science (MS) in Marriage and Family Counseling at Mississippi College-Clinton and has earned post-graduate hours toward his Doctor of Philosophy (PhD) in Marriage and Family Counseling at Amridge University-Montgomery. Prior to this Warner completed his Master of Science (MS) in Athletic Administration at Mississippi College and his Bachelor of Science (BS) in Soil Science /Agriculture Economics at Alcorn State University. He is a Board-certified Tele-Mental Health Counselor (BC-TMH) and a National Certified Counselor (NCC).
Warner has worked over 20 years in professional management. He has been a certified fitness trainer, a former competitive powerlifter, and exceedingly passionate about health and fitness for over 25 years. Warner brings his years of experience in various fields to the clients he serves. A self-professed "lifelong learner," he is a believer in his clients and in the ability of all people to become their best self. Warner believes that counseling is his "call" and feels honored to get to work along with his clients to help improve their quality of life.
Warner believes that having empathy and building rapport are the foundation to a productive therapeutic relationship and he works to develop these principles with his clients. He approaches client goals within a holistic framework. Taking a practical approach to treatment that is both collaborative and integrative, Warner helps clients gain an understanding of their thoughts, emotions, and behaviors, as well as the influences of family, friends, social settings, economic class, and environment, so that they can choose better ways of thinking, feeling, and doing. Ever mindful of the importance of the therapeutic relationship, Warner would be honored to hear your unique story and experiences. He looks forward to working beside you to achieve your therapeutic goals!
Education
Mississippi College
Master's in Marriage and Family Counseling
Specialties
Couples/Marriage Counseling
Family Therapy
Anxiety Therapy
Stress Counseling
Depression Counseling
Christian Counseling