Our Counselors
Quian Lewis, LCSW
Philosophy of Care
Congratulations on taking the first step toward improving your mind and body. It is not by chance that you have arrived. Every choice that you have ever made, every belief and thought that has entered your mind throughout your life has led you to this very moment. I am Quian. Thank you for considering me as someone who will walk with you as you embark on this new journey of self- discovery, purposeful expression of feelings, empowerment and self- determination. I look forward to meeting you right where you are. Together we home in on individualized coping skills based on your own struggles and strengths to achieve your goals that are an invaluable part of life's satiety. 
Education
Tulane University
Doctor of Philosophy in Urban Studies
University of Southern California
Master of Social Work
Specialties
Depression
Anxiety
PTSD
OCD
Adoption Issues
Myeaka Rousseau, LPC
Philosophy of Care 
Myeaka Rousseau is a Licensed Professional Counselor (LPC) in the state of Louisiana. She has over 8 years of professional experience working with children, adolescents, and adults who are struggling to cope with depression, anxiety, trauma, stress, anger-related issues, grief, loss, couple's issues, family conflict matters, mood disorder, and more.
She completed her Bachelor's degree in Psychology and her Master's degree in Counselor Education-Marriage, Couples and Family Counseling from Southeastern Louisiana University. Myeaka utilizes psychoanalysis, cognitive behavioral (CBT), dialectical behavioral (DBT), mindfulness-based and solutions-focused therapy (SFT) to meet the unique needs of each individual.
Myeaka seeks to build trusting relationships with clients in order to establish a warm and safe environment for addressing needs and meeting goals; moving forward towards stability, peace and living wholeheartedly.
Education
Master's in Counselor Education
Southeastern Louisiana University
Specialties
Depression/Anxiety 

Trauma/Stress 

Anxiety/Anger 

Grief/loss 

Couples/Families 

Mood Disorders 

Suicidal/Self-injurious
Andrea R. Engels, LPC
Philosophy of Care
Andrea Engels is a therapist who specializes in depression, anxiety, grief and loss, trauma, addiction, and more. Whether you are experiencing difficulties in your relationship, struggling to cope with a loss, hoping to manage symptoms of anxiety or depression more effectively, or just need guidance managing what life throws at you, Andrea is confident that she can help.
As your therapist, Andrea is here to guide and support you as you walk through challenging situations and move down the path of achieving greater wellbeing, awareness, and happiness. Together, you will be able to highlight your strengths and examine thoughts and feelings that contribute to your personal struggles, symptoms, and challenges.
"Today is a new day, full of promise and hope. Each new experience opens the door to possibilities, empowerment, and well-being," says Andrea. "All great journeys begin with a single step. By taking this first step you have chosen to embark on your own journey of self-reflection, self-discovery, and empowerment." She looks forward to embarking on your journey with you as you move forward to achieve your goals and overcome your challenges.
Education
PhD
Specialties
13-65+
Marriage
Families
Personality Disorders
PTSD
Bipolar Disorder
Mindfulness/Meditation
CBT
DBT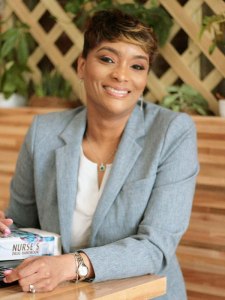 Self Pay Rate: $199: Intake $149: Follow-ups
Daffaney Webster, PMHNP
Philosophy of Care
Daffaney is a Psychiatric Mental Health Nurse Practitioner- Board Certified by the State of Louisiana.  Daffaney is a member of the American Nursing Association, The American Psychiatric Nurses Association, and the Louisiana State Nurses Association. As a Psychiatric Mental Health Nurse Practitioner; Daffaney will provide holistic care for the family with an integrative approach. Daffaney received her master's degree from the University of South Alabama with also receiving a master's degree in Health Care Administration in 2013 at the University of Phoenix. Daffaney enjoys the population she works with and has committed her career to mental health services for over 15 years.
After working over a decade in mental health, Daffaney has obtained the advance knowledge in mental health care delivery inpatient and outpatient, forensic psychiatric treatment, care coordination, community placement, substance abuse treatment, medication management, inclusive of treatment planning for pre-trial, competent and incompetency forensically involved clients. Daffaney's experience has provided her the opportunity to navigate into state and federal government subsidy programs, pharmaceuticals, and private health care integrated care systems. Moreover, while her position as a Register Nurse, her education has afforded her a well-rounded skillset, including excellent administrative skills, leadership and communication.
In addition to my experience and relationship-building experience, I have obtained great communication skills and a passion for mental health care. My focus will be to listen to you and provide the best care possible. Apart of my responsibility to you is to practice with care, and empathy. I am eager to meet with you and be your Psychiatric Mental Health Nurse Practitioner.
Education
University of South Alabama
Masters Degree
Specialties
18+ Medication Management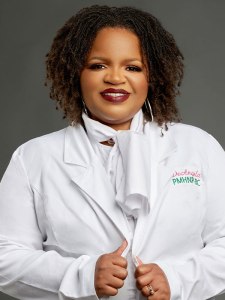 Self Pay Rate: $199: Intake $149: Follow-up
DeAngela Francis-Johnson, PMHNP-BC
Philosophy of Care
When asked about who had the most positive influence on her life, DeAngela K. Francis-Johnson dedicated that title to her highly empathetic and intuitive mother and father. She carried their lessons of wisdom, patience, self-awareness, and kindness for all with her into her profession and built those values directly into her patient care philosophy. Known for her extreme consideration and respect for others, DeAngela greatly enjoys getting to know her patients as a way to better provide them with the emotional management tools necessary to build a healthy lifestyle and experience relief from their condition. 
DeAngela is passionate about offering quality psychotherapy and individualized treatment plans which are paired with medication if needed. She is dedicated to ensuring each of her patients know they are heard and understood, cared for, and understood while doing the necessary internal work to overcome their condition and improve their quality of life. 
Offering her patients applicable quality solutions and seeing them gain relief from their problems is one of DeAngela's favorite aspects of her career. Furthermore, she greatly enjoys getting to meet different people while playing a part in improving their quality of life. She happily invites anyone seeking help to reach out to her for care and assistance. 
Education 
McNeese State University
Post Masters in Psychiatric Mental Health Nurse Practitioner
Grambling State University
Masters of Science in Nursing 
Specialities
Anxiety 

Depression

LGBT Issues 

Mood Disorder 

Sleep Disorders 

Bipolar Disorder 

Substance Abuse 

Adjustment Disorder 

Alcohol Dependency 

Post-Traumatic Stress Disorder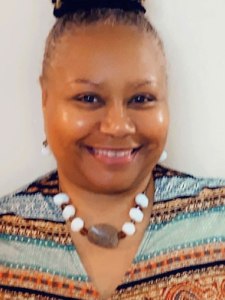 Self Pay Rate: $99
Deanna Granger, LPC-S, BC-TMH, CAMS
Philosophy of Care
In order for you to begin becoming comfortable with counseling services, it is important for you to have some knowledge about the person who will be providing services.
Deanna Granger has had the pleasure of servicing individuals in the counseling profession for over 15 years and enjoys counseling because it gives an opportunity to help others as well as meet new and exciting people.
Currently a licensed professional counselor and counseling supervisor, Deanna received a Master's in Counselor Education from Southeastern Louisiana University in Hammond, Louisiana.
Deanna sees counseling as a process in which the Client and the Counselor develop a relationship of trust and understanding by building rapport, identifying the problem, and developing solutions/goals feasible for their journey of change. Deanna's approach toward "mental wellness" is as follows: (1) What is important to you to be in a state of "calmness and mental well-being", (2) What emotions can you tap into to achieve this goal, and (3) What goals or steps can you take to achieve this goal?  If you are looking for extra support and guidance through a challenging situation or you are just ready to move in a new direction in your life, please feel free to reach out as Deanna looks forward to working with you to achieve your goals.
Deanna's interest in working with families stems from a systemic (outside and inside resources working together) approach. The understanding of this way of thinking was introduced during a class instruction in Counseling Theories.  The class focus was on understanding how we individually view the world and how counselor theoretical approaches tie into our worldviews.   It linked Deanna's understanding of thinking to a theoretical approach which assists her in helping clients through her own unique, therapeutic style.
What affects change in individuals? Change happens by focusing on how outside systems affect the individual. Deanna's passion is assisting clients in realizing this so they can understand how this affects them.   She truly enjoys the profession of counseling and believes outside systems trigger our positive and negative reactions in life.
​Deanna's main focus is to create a safe and inviting way for you to achieve goals that assist you in leading a productive life.
Education
Master's in Counselor Education
Southeastern Louisiana University
Specialties
Depression
Anxiety
Stress management
Self esteem
Life transitions
Anger management
Women's issues
Relationship issues
Grief & Loss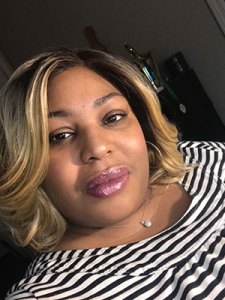 Self Pay Rate: $99
Kourtnee Jones, LPC
Philosophy of Care
Warmest of welcomes! You have made the decision to seek a partner to professionally address your therapeutic needs and concerns. This is a significant step in the direction of a healthier, more autonomous self. Selecting the correct therapist is essential to developing a strong and effective healing alliance. Kourtnee would like to be your partner. She is a Licensed Professional Counselor located in the great state of Louisiana. Kourtnee has extensive experience with various populations and demographics from children to the aging addressing issues of anxiety, depression, mood disorders, career changes, life changes, grief, family issues and relationship issues.
Kourtnee utilizes a collaborative approach to therapy where the client is the expert of their lives. She welcomes the client into the therapeutic process and assists them in developing the best tools to address their concerns. Kourtnee's primary systemic approach is cognitive behavioral therapy and also has a toolbox of other therapeutic systems such a solution focused, person-centered, and family systems therapy.
Kourtnee partners with her clients to build a warm, inviting, and restorative space to explore their concerns and needs. Please contact Kourtnee to schedule an appointment to take the next step in living a more profound and healed life.
Education
University of Louisiana at Monroe
Master of Science in Counseling
Specialties
Anxiety
Life Changes
Grief
Family Issues
Relationship Issues
Shawnell Ware, LCSW
Philosophy of Care
Engaging in the therapeutic process has rewards to learn about self and coping mechanisms to deal with life stressors. I am Dr. Shawnell Ware, LCSW-BACS, with over 25 years of experience in mental health working with children, adolescents, adults, couples, and families. The treatment modalities used are Cognitive Behavioral Therapy and Mindfulness. Engaging consumers in the therapeutic process allows one to teach skills how to manage stress effectively, improve communication, problem-solving, increase self-confidence and improve decision-making skills. Working together, we can achieve the ability to adapt to complex situations, change self-defeating behaviors, improve communication and manage emotions. My goal is to help consumers and scholars identify their strengths by utilizing problem-solving skills to foster growth and self-sufficiency. My mission is to advocate, empower and transform the lives of others to maintain self-worth, and live a wholesome life to their max potential. Confidentiality coupled with respect, compassion, empathy, and commitment are the benefits of working with a licensed clinical social worker.
Education
Education Doctorate Degree
The Chicago School of Professional Psychology
Specializations
Codependency
Emotional Disturbance
Family Mediation
Grief
Life Coach
Peer Relations
Trauma, PTSD
Family Mediation
Couples Therapy
Anger Management
Family Conflict
ADHD
Depression/Mood Disorder
Oppositional Defiant
Relationship Building
Conflict Resolution
Social Skills Building
Stephanie Breland Dean, LPC
Philosophy of Care
Stephanie B. Dean, MA, LPC, is a psychotherapist with more than 7 years of experience and training in assisting children, teens, adults, and seniors with concerns related to women's issues, substance abuse, depression, anxiety, attention-deficit disorders (ADHD), family-of-origin issues, low self-esteem, and more. Stephanie possesses special skills and experience in working with patients to uncover core issues and get to the "root of the problem", especially in cases in which feelings of extreme guilt or shame are involved. Additionally, Mrs. Dean has personal experience and skills in working with individuals who have experienced trauma such as catastrophic events, sexual abuse, physical abuse, or neglect.
Stephanie earned her Master's degree in Professional Counseling from Liberty University and is the founder of Greater Bogalusa Community Center, a nonprofit, human services organization in Bogalusa, LA. She primarily counsels from a client-centered, psychodynamic approach and may employ counseling modalities of cognitive behavioral therapy (CBT), solutions-focused brief therapy (SFBT), acceptance and commitment therapy (ACT), motivational interviewing, and "priming" psychology for self-actualization.
Stephanie seeks to develop a warm and caring relationship with you while collaborating with you to reach your counseling goals. She counsels from a strengths-based, goal-focused perspective while building the client-counselor relationship; she listens with genuine empathy and understands many issues from personal experience. Stephanie believes that all individuals possess the innate ability to create and live any life they choose.
Education
Liberty University
Master of Arts Degree in Professional Counseling

Specialties
Depression 

Anxiety 

Stress management 

Substance abuse issues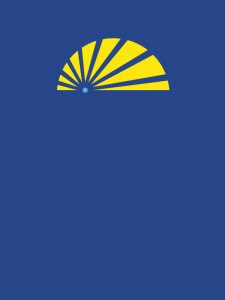 Self Pay Rate: $99
Van Austin, LPC
Philosophy of Care
Van Austin is both a Licensed Marriage and Family Counselor in the state of California,  and a Licensed Professional Counselor in the state of Louisiana. He has over 25 years  experience working with individuals, couples, and groups seeking help with a full range  
of issues. Van is also an ordained minister in the interfaith tradition, and draws as  appropriate on universal spiritual principles to help others achieve deep, ongoing  happiness. Beyond his BA degree, he holds a Master's degree in Clinical Psychology,  and a Doctorate in Human Behavior Psychology. 
Van "walks his talk," and encourages those with whom he works to adopt positive self management; to challenge outgrown, self-defeating ideas; and to live through  empowering perspectives that enhance well-being in themselves and in those around  them.  
Van creates warm, trusting relationships with his clients, and models the qualities of  wholehearted, compassionate awareness; deep insight; and the spirit of humor and  fun. 
Education 
Master's Degree in Clinical Psychology
Antioch University;
Doctorate in Human Behavior Psychology
Ryokan College
Specialties 
Self-Esteem 

Relationship Issues 

Addiction 

Stress Management 

Grief 

Positive psychology