Our Counselors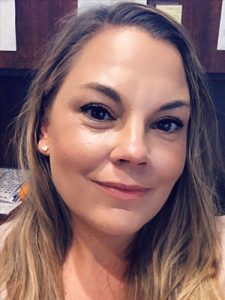 Accepting:
ComPsych
Magellan
Multiplan
United Healthcare
Pending:
Aetna
BCBS
Cigna
Humana
Tricare
Self Pay Rate: $99- $115
Andrea R. Engels, LPC
Philosophy of Care
Today is a new day, full of promise and hope. Each new experience opens the door to possibilities, empowerment, and well-being. All great journeys begin with a single step. By taking this first step you have chosen to embark on your own journey of self-reflection, self-discovery, and empowerment. Whether you are experiencing difficulties in your relationship, struggling to cope with a loss, hoping to manage symptoms of anxiety or depression more effectively or just needing guidance managing what life throws at you I can help. As your therapist I am here to guide and support you as you walk through challenging situations and move down the path of achieving greater well-being, awareness, and happiness. Together we will highlight your strengths and examine thoughts and feelings that contribute to your personal struggles, symptoms, and challenges. I look forward to embarking on your journey with you as you move forward to achieve your goals and overcome your challenges.
Education
PhD
Specialties
13-65+
Marriage
Families
Personality Disorders
PTSD
Bipolar Disorder
Mindfulness/Meditation
CBT
DBT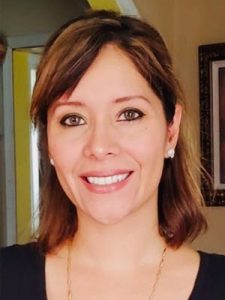 Accepting:
Pending:
Aetna
BCBS
Beacon Health Options
Cigna
ComPsych
Humana
Magellan
Multiplan
Tricare
United Healthcare
Self Pay Rate: $89
Johanna Martinez-Rink, LPC
Philosophy of Care
I help client's challenge their inner critic, challenge self  -defeating beliefs, and adopt new mindsets, thoughts, and  coping strategies that will lead them towards a happier more  satisfying life. Everyone's life story is different, but we often  learn false beliefs about ourselves and the world based on past  negative experiences and situations. As a therapist I will help  you learn new ways to cope with challenging situations, replace  unhealthy habits and heal from trauma. 
My goal is to help clients, not only by teaching specific skills to  manage symptoms, but also target the underlying root of these  ongoing symptoms. 
I am passionate about helping others facing difficulties in any  area of their life. I can offer a Christian/faith based counseling  approach if needed or requested. 
Education
Southeastern Louisiana University
Masters in Education
Specialties
Couples/Relationship Counseling
Anxiety Therapy
Stress Counseling
Phobia Counseling
ADHD/ADD
Depression Counseling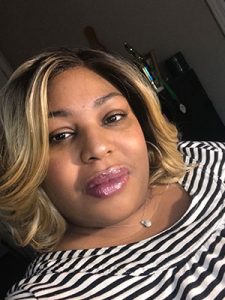 Accepting:
Pending:
Aetna
BCBS
Beacon Health Options
Cigna
ComPsych
Humana
Magellan
Multiplan
Tricare
United Healthcare
Self Pay Rate: $89
Kourtnee Jones, LPC
Philosophy of Care
Warmest of welcomes! You have made the decision to seek a partner to professionally address your therapeutic needs and concerns. This is a significant step in the direction of a healthier, more autonomous self. Selecting the correct therapist is essential to developing a strong and effective healing alliance. Kourtnee would like to be your partner. She is a Licensed Professional Counselor located in the great state of Louisiana. Kourtnee has extensive experience with various populations and demographics from children to the aging addressing issues of anxiety, depression, mood disorders, career changes, life changes, grief, family issues and relationship issues.
Kourtnee utilizes a collaborative approach to therapy where the client is the expert of their lives. She welcomes the client into the therapeutic process and assists them in developing the best tools to address their concerns. Kourtnee's primary systemic approach is cognitive behavioral therapy and also has a toolbox of other therapeutic systems such a solution focused, person-centered, and family systems therapy.
Kourtnee partners with her clients to build a warm, inviting, and restorative space to explore their concerns and needs. Please contact Kourtnee to schedule an appointment to take the next step in living a more profound and healed life.
Education
Master of Science in Counseling
University of Louisiana at Monroe
Specialties
Anxiety
Life Changes
Grief
Family Issues
Relationship Issues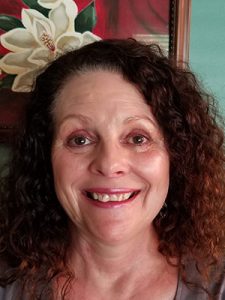 Accepting:
Multiplan
United Healthcare
Pending:
Aetna
BCBS
Beacon Health Options
Cigna
ComPsych
Humana
Magellan
Tricare
Self Pay Rate: $89
Stephanie Breland Dean, LPC
Philosophy of Care
Stephanie B. Dean, MA, LPC, is a psychotherapist with experience and training in women's issues, substance abuse, depression, anxiety, attention-deficit disorders, family-of-origin issues, self-esteem, and more. She possesses a Master of Arts Degree in Professional Counseling from Liberty University and is the founder of Greater Bogalusa Community Center, a nonprofit, human services organization in Bogalusa, LA. Stephanie. Dean possesses special skills and experience in working with patients to uncover core issues and get to the "root of the problem", especially in cases in which feelings of extreme guilt or shame are involved. Additionally, Mrs. Dean has personal experience and skills in working with individuals who have experienced trauma such as catastrophic events, sexual abuse, physical abuse, or neglect. 
Stephanie seeks to develop a warm and caring relationship with you while collaborating with you to reach your counseling goals. She counsels from a strengths-based, goal-focused perspective while building the client-counselor relationship; she listens with genuine empathy and understands many issues from personal experience. Stephanie primarily counsels from a client-centered, psychodynamic approach and may employ counseling modalities of Cognitive Behavioral Therapy, Solution-Focused Brief Therapy, Acceptance and Commitment Therapy, Motivational Interviewing, and "priming" psychology for self-actualization. Stephanie believes that all individuals possess the innate ability to create and live ANY life they choose! The sky is the limit! 
Stephanie works with couples to help redefine their relationship in various ways, such as helping couples increase mutual goodwill, improve intimacy, develop effective communication skills, and help build a more meaningful life together through planning. Stephanie is also a motivational life coach and an excellent facilitator of psychoeducational sessions concerning life skills, finding one's life-purpose, choosing a career path, setting and reaching goals, composing focused affirmations, and actualizing plans effectively. She helps clients develop and implement communication skills, conflict resolution skills, and anger management skills. By client request and consent only, Stephanie is able to provide Christian counseling which is founded on biblical scripture.
Education
Liberty University
Master of Arts Degree in Professional Counseling

Specialties
Depression 

Anxiety 

Stress management 

Substance abuse issues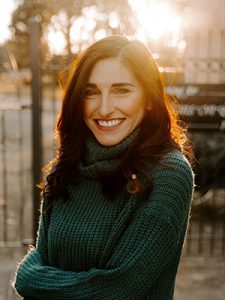 Accepting:
Pending:
Aetna
BCBS
Beacon Health Options
Cigna
ComPsych
Humana
Magellan
Multiplan
Tricare
United Healthcare
Self Pay Rate: $89
Tarah Taylor Draughn, LPC-S, LMFT
Philosophy of Care
Taylor Draughn has a Master's in Marriage and Family Therapy from ULM and is licensed as an LPC-S and LMFT in the state of Louisiana. She has over 8 years of experience working with individuals, couples, and families seeking help for anxiety, depression, marriage issues, women's issues, parenting, and trauma. She views counseling as a collaboration between counselor and client in order to help the client move forward in their life. Taylor utilizes a solution-focused, cognitive behavioral, and strength-based approach in order to help you see your inherent strengths as well as how they can help you in your current situation. Taylor believes that we are all capable of changing our situation; sometimes it is just a matter of changing our focus. Taylor knows how difficult life can be, but you don't have to walk through it alone and without any hope. She believes in the process of counseling, you as an individual, and the work that can be done when the work is done as a team to resolve issues and walk towards the life that you desire for yourself.
Education
University of Louisiana at Monroe
Master's in Marriage and Family Therapy
Specialties
• Anxiety
• Trauma and PTSD
• Women's Issues
• Depression
• Relationship Issues
• Christian Counseling
• Parenting
• Stress/Burnout