Autism spectrum disorder (ASD) is a neurodevelopmental disorder characterized by differences in the brain that affect behavior, communication, and other developmental skills. It can be treated to help lessen the effect of symptoms, but it will remain present throughout one's lifetime.
Though autism isn't something that can be "cured," with the right treatment and support, autism does not necessarily limit one's possibilities. With the tools to manage their symptoms, people with autism can lead happy, fulfilling lives.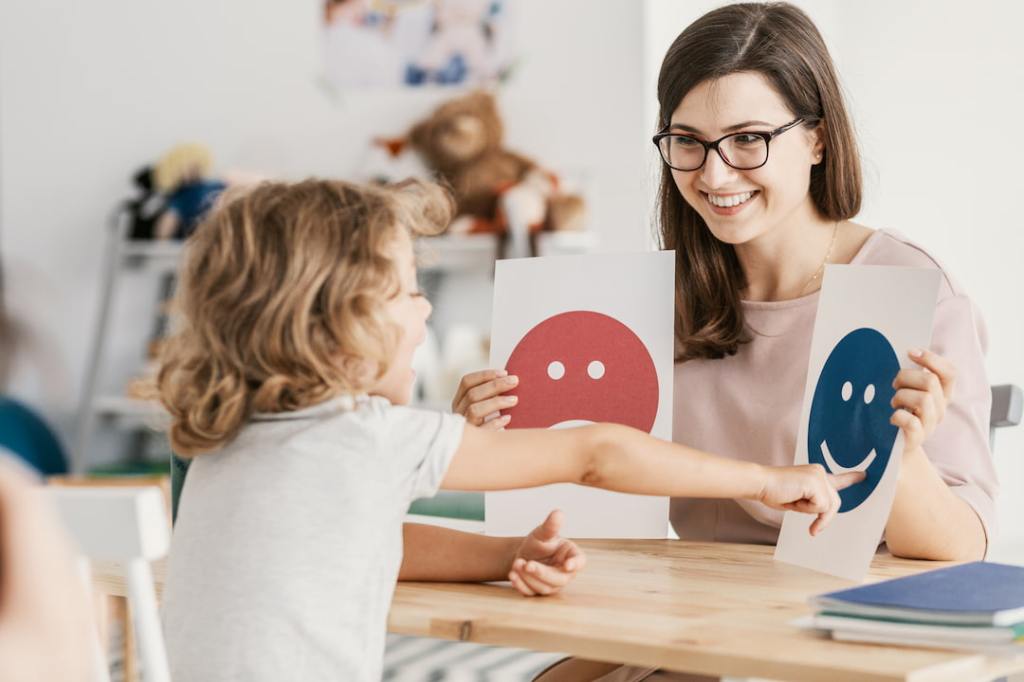 Are You Born With Autism?
Yes, autism is something people are born with. However, it may not be very noticeable until months or years down the line, depending on how severe the symptoms are. 
Symptoms will become present at different developmental ages as social demands or school demands become more prevalent. Because of this, they may become apparent very quickly or might not present as clearly until late childhood or even early adolescence. Some people with minimal symptoms may not receive a diagnosis until they are adults. Autism is a spectrum, with a wide variety of symptoms and severity.  
ASD largely affects one's social communication and interaction skills, such as social reciprocity, and causes restrictive repetitive behaviors. It can cause people with autism to need extreme rigidity, requiring their routines or environments to be exactly the same each day. They may also have sensory issues, which can cause issues with touching certain things or eating certain foods.
Many signs of autism begin to show up as a child gets older and begins to learn new things, specifically when a child misses certain emotional, communicative, or other milestones for their age. Autism can be caught as early as 14-18 months old—autistic babies are especially quiet and may not react to social queues.
Can a Child Outgrow Autism? Do Autism Symptoms Go Away With Age?
No, autism symptoms do not go away with age. However, with treatment, people with autism can improve and learn to manage their symptoms, allowing them to move through life successfully and happily. 
People with autism may need to learn social and communication skills, since perceiving the emotions, intentions, and mannerisms of neurotypical people does not come naturally to them. They may also need behavioral modification such as noise-canceling headphones or fidgeting tools such as fidget spinners to help them manage their responses to certain environments.
How Long Does It Take to Outgrow Autism?
Outgrowing autism is not possible. Autism is something people are born with, and will be with them for the duration of their lives. People with autism can sometimes outgrow certain deficits or symptoms, but only effective treatment can help lessen symptoms.
Want to talk to a therapist?
Start working with one of our top-rated providers. We have availability now and accept most major insurances.
Can Autism Improve With Age?
The main component of improving autism symptoms is treatment, not age. However, the younger someone with autism starts treatment, the quicker they will adapt and the more prepared they will be. Treatments for autism in adults are also not widely available as they are for children with autism, which can be an issue for those that were not diagnosed in childhood.
Treatment like applied behavior analysis (ABA) is a type of interpersonal therapy that is especially helpful in improving social skills in people with autism. It's important that people receiving ABA therapy are working with a therapist that is comfortable and experienced in dealing with autism symptoms, non-judgmental, and willing to provide gentle guidance.
Can a Child Have Mild Autism?
ASD has four levels of severity, 1 being mild and 4 being severe. Though people with level 1 autism may not have strong or pronounced symptoms, they are still very much present and need to be managed, otherwise it can lead that person to feel overwhelmed, frustrated, and confused by their symptoms. 
If a person with mild autism does not receive treatment, they may develop coping strategies and ways to mask their symptoms that are not always beneficial in the long run. It can take seeing a mental health professional to help them unlearn those mechanisms and to learn new, healthy coping mechanisms that will serve them well long-term. 
Can Mild Autism Be Cured?
No; whether mild or severe, autism is not a curable disorder. If you are a parent of a child with autism and are worried about their trajectory and options in life, the best thing to do is to make sure your child is receiving the most beneficial care possible and to continue doing research about the questions that trouble you. Living life with autism may require some assistance from others, but autism does not have to hold anyone back from living a joy-filled, successful, and fulfilling life.
Can You Live a Normal Life With Autism?
Yes, it is possible for someone with autism to live a "normal" life full of accomplishment, love, fulfillment, productivity, and the full spectrum of human experience. However, to help them adjust to life and learn to move through the world successfully, they will need support in the form of treatment. As stated previously, ABA therapy is very effective in helping people with autism learn to interact with others. Cognitive behavioral therapy (CBT) and speech and language therapy are also commonly used for treating autism.
If you are looking for ways to foster an environment of acceptance and "normality" with someone with autism, it can help to encourage their interests. Autistic people can be very into their hobbies, becoming almost encyclopedic in their knowledge about subjects that interest them. Supporting them in their interests can help them enhance their social skills and attention, as well as reduce their anxiety levels.