Meet our Counselors
Josephine Dakin-Davis, PMHNP
Philosophy of Care
Board Certified Psychiatric Mental Health Nurse Practitioner in the of state Virginia. With over 15 years of clinical nursing experience, I came to the realization that a sound mind is the precursor to the sound body hence my ardent passion for Mental Health. 
I graduated from George Mason University 2010 with my BSN, after ten years of nursing in diverse areas including mental health, I decided to get my MSN degree from Walden University, specializing in Psychiatric Mental Health Nurse Practitioner. My vast experience has helped me to understand the philosophy of mental health and my nursing education has exposed me to a variety of health care settings. I'm goal driven, detailed oriented nurse practitioner, with patient satisfaction at the top of my professional agenda. I aim to create a cordial, warm and collaborative relationship with my peers and patients.
Education
Walden University
Master of Science in Nursing
Specialties
Shirley Hudson, MSN, PMHNP-BC, FNP-C
Philosophy of Care
Shirley Hudson is a dual board-certified Psychiatric Mental Health Nurse Practitioner (PMHNP) and Family Nurse Practitioner (FNP) who is passionate about providing evidence-based and personalized care to adult clients. Shirley began her health career treating patients in a wide variety of settings including spinal cord injury, intensive care, hematology, oncology, and medical surgical units. After years of practice as a registered nurse, she fulfilled her goal of completing her Master of Science in Nursing (MSN) at Old Dominion University and began practice as an FNP, specializing in gastroenterology and urology.
Through her years of experience at the hospital bedside and clinic, Shirley became more aware of the increasing need for psychiatric mental health care providers not only in underserved communities, but in all communities. In an effort to increase access to psychiatric and mental health services, Shirley continued her education and earned her Post-Masters Psychiatric Mental Health Nurse Practitioner Certification.
Shirley believes that the best patient outcomes are built on the foundation of a strong and authentic patient/provider relationship. She values the client as an integral part of the treatment team and works diligently to provide education about all aspects of the mutually agreed-upon treatment plan, including medication and non-medication therapies. Shirley also has a mission to reduce the stigma of psychiatric disorders by educating patients, families, and the community about mental health disorders to reduce risk, promote wellness, and achieve healing.
Education
Liberty University
Psychiatric Mental Health Nurse Practitioner Post Graduate Certificate

Old Dominion University
Master of Science in Nursing

Hampton University
Bachelor of Science in Nursing
Specialties
18+ Medication Management
Anxiety
Depression
ADHD
Eating Disorders
Obsessive-Compulsive (OCD)
Trauma and PTSD
Christian
Wykemia Swan, PMHNP
Philosophy of Care
Wkyemia Swan is a Board-Certified Psychiatric Mental Health Nurse Practitioner (PMHNP-BC) with over 10 years of nursing experience. She specializes in assisting adults and seniors who are suffering from anxiety, depression, mood disorders, insomnia, PTSD, OCD, chronic stress, fatigue, and more.
Wkyemia's personal experience with mental illness makes her especially passionate about providing effective treatment. Her desire is to help put you on the path to living a happier more meaningful life. Wykemia's goal is for you to achieve mental stability. She'll help you live up to your full potential through restorative communication and medication management
Take your life back, with assistance from Wykemia. Don't let your lack of mental stability continue to control you. Allow her to assist you along your ourney. With proper treatment and support from Wkyemia, accomplishing your personal goals can become not only a possibility but a reality.
Education
Walden University
Master of Science in Nursing
Specialties
Medication Management

Anxiety

Depression

Anger

Self Esteem

Stress
Matt Shenker, Resident in Counseling
Philosophy of Care
I provide counseling to adults and adolescents. I specialize in helping people with anxiety, stress, attention-hyperactivity-disorder (ADHD), trauma, grief, depression, parenting stress, child behavioral concerns, and navigating challenging relationships.
Through a mindfulness-based & values-driven approach, I help clients explore deeply & build skills quickly in a safe, fun, & collaborative space. You are infinitely powerful. I want to help you & your loved ones live your truest & fullest life.
Through a somatic-centered integration of Acceptance & Commitment Therapy (ACT) Cognitive Behavioral Therapy (CBT), and Hip-Hop & Spoken Word Therapy (HHSWT), I offer a unique holistic counseling style. I am currently accepting new clients. If you want to experience less distress, more meaning, & fuller joy, then I hope you'll schedule a session.
Education
Masters of Education in Counseling
Virginia Commonwealth University
Specialties
Mindfulness
ADHD
Anxiety
Depression
Oppositional and Conduct disorders
Trauma recovery
Stress Management
Parental Stress
Family issues
Relationship issues
Grief & Loss
Personal growth & values-clarification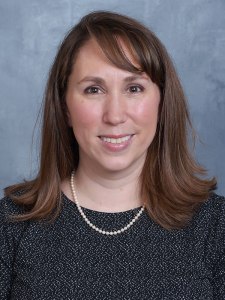 Self Pay Rate: $199: Intake
$149: Follow-up
Stephanie Valeri, PMHNP
Philosophy of Care
Stephanie Valeri is a board-certified Psychiatric Mental Health Nurse Practitioner (PMHNP-BC) who has spent over 12 years as a nurse emphasizing the importance of therapeutic communication, empathy, and patient education. Stephanie has spent her time as a PMHNP focusing on treatment of multiple disorders across the lifespan. She understands that she is not just treating symptoms, but a person with a past, present, and future. Stephanie feels in helping patients understand their diagnosis and treatment options; they can make the best treatment decisions for themselves.
Stephanie completed her bachelor's degree in Psychology at Virginia Tech and then her Associate's Degree in Nursing (ADN). She has returned to her love of behavioral health and completed her Master of Science in Nursing (MSN) at Gonzaga University. Stephanie believes in developing a strong therapeutic relationship where there is open communication and time for questions so the patient feels comfortable when they leave the appointment with their plan of care, and understands the next steps if this plan is not effective.
Stephanie believes a therapeutic relationship is the foundation of a strong treatment plan. In this line of thinking she takes the time to listen and understand the patient's history so that she can understand not just where they are now, but how they got here. Stephanie then works to help her patients meet their own goals for their future through medication management and therapeutic techniques.
Education
Gonzaga University
Master's in Nursing
Specialties
Major Depressive Disorder

Generalized Anxiety disorder

Post Traumatic Stress Disorder

Insomnia and other sleep disturbances

Attention-Deficit-Hyperactivity Disorder

Bipolar I and II

Social Anxiety

Smoking Cessation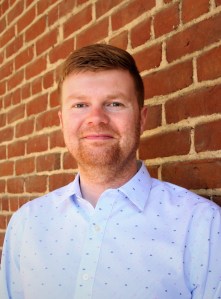 Self Pay Rate: $99
Johnathan Crawford, LPC
Philosophy of Care
Johnathan Crawford is a Licensed Professional Counselor with over six years of experience providing counseling services to adults and children with a wide array of behavioral health disorders. He holds a Bachelor's of Science in Social Work and a Master's of Science in College and Community Counseling, both from Longwood University. Johnathan has worked in community behavioral health since 2009 – first as a case manager, then a therapist, and most recently, providing clinical supervision to counselors working toward licensure.
Johnathan uses a person-centered, recovery oriented approach to help individuals achieve their self-identified goals. He is trained in Motivational Interviewing, Cognitive Behavioral Therapy, Dialectical Behavioral Therapy, and is a certified Trauma-focused CBT provider for children and adolescents who have experienced trauma.
In his free time, Johnathan enjoys cooking, traveling, and spending time with his partner and their three dogs.
Education
Masters of Science in College and Community Counseling
Longwood University
Specialties
Depression
Anxiety
Substance use disorders
Trauma recovery
Recovery from persistent mental illness
Oppositional and Conduct disorders
Co-occurring disorders
LGBTQ issues
Chronic suicidality
Self-harm behaviors