Meet our Counselors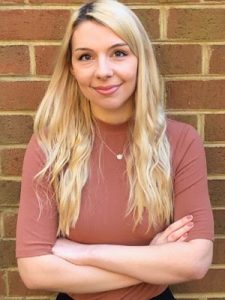 Megan Mayton, Supervisee in Social Work
Megan enjoys working with youth and adults, as she is passionate about helping people with a variety of mental health challenges. She views therapy from a holistic perspective and aims to help each person with their own unique needs. Megan utilizes cognitive-behavioral and person-centered approaches to help clients work through their struggles, develop effective coping and communications skills, gain a new perspective, and promote change. She also incorporates mindfulness-based activities to help clients achieve a healthy mind-body connection. Her favorite motto is, "We can grow through what we go through."
Megan holds a Bachelor of Science in Psychology and Minor in Neuroscience from Longwood University. She also completed a Master of Clinical Social Work Degree from Virginia Commonwealth University. Megan is currently working toward obtaining licensure in the state of Virginia.
As she is very passionate about animals, Megan spends much of her free time with her two dogs. When she's not with her pets, she loves unwinding in the mountains or at the beach.
Megan can assist children and adults with:
Mood Disorders
Anxiety
Trauma
Relationship difficulties
Anger problems
Self-esteem issues
Social skills
Stress management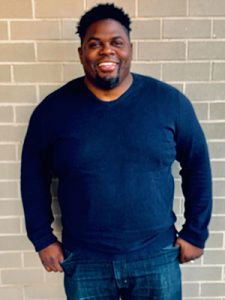 Jason Pryor, Licensed Resident in Counseling
Jason Pryor is a Resident in Professional Counseling and holds a Master of Arts in professional counseling from Liberty University. He has worked in the community for the past five years assisting clients in both mental health skill-building and crisis stabilization programs. He is also a certified substance abuse counselor (CSAC). 
Jason is dedicated to helping his clients identify their potential, and opportunities for positive change. He helps clients attain their counseling goals through cognitive behavioral therapy principles, with a person-centered approach. Areas in which Jason can be of assistance include: 
Anxiety

Depression

ADHD

Trauma/PTSD

Family issues

Substance use

Personal growth

Mindfulness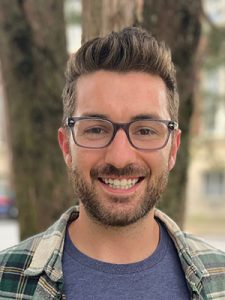 Matt Shenker, Licensed Resident in Counseling
Matt holds an M.Ed in Counseling from Virginia Commonwealth University. He has worked in the community for over three years as an elementary school counselor.
Matt is a mindfulness-based & values-driven counselor. He has training in Mindfulness, Acceptance & Commitment Therapy (ACT), Grief & Grieving, and Restorative Justice. He works with children, adolescents, and adults specializing in anxiety, Attention-Deficit / Hyperactivity Disorder (ADHD), trauma, depression, and behavioral concerns. Matt uses an integrative client-centered approach which includes Mindfulness, Acceptance & Commitment Therapy, Hip Hop & Spoken Word Therapy (HHSWT), & Cognitive-Behavioral Therapy (CBT).
Mindfulness
ADHD
Anxiety
Depression
Oppositional and Conduct disorders
Trauma recovery
Stress Management
Parental Stress
Family issues
Relationship issues
Grief & Loss
Personal growth & values-clarification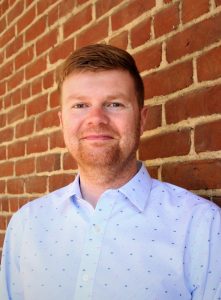 Johnathan Crawford, LPC
Johnathan Crawford is a Licensed Professional Counselor with over six years of experience providing counseling services to adults and children with a wide array of behavioral health disorders. He holds a Bachelor's of Science in Social Work and a Master's of Science in College and Community Counseling, both from Longwood University. Johnathan has worked in community behavioral health since 2009 – first as a case manager, then a therapist, and most recently, providing clinical supervision to counselors working toward licensure.
Johnathan uses a person-centered, recovery oriented approach to help individuals achieve their self-identified goals. He is trained in Motivational Interviewing, Cognitive Behavioral Therapy, Dialectical Behavioral Therapy, and is a certified Trauma-focused CBT provider for children and adolescents who have experienced trauma.
In his free time, Johnathan enjoys cooking, traveling, and spending time with his partner and their three dogs.
Johnathan can help with:
Depression
Anxiety
Substance use disorders
Trauma recovery
Recovery from persistent mental illness
Oppositional and Conduct disorders
Co-occurring disorders
LGBTQ issues
Chronic suicidality
Self-harm behaviors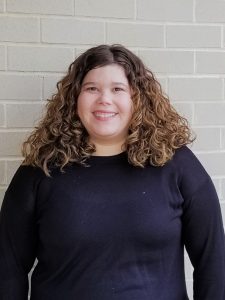 Jeysell Vidal-Lamb, Licensed Resident in Counseling
Jeysell Vidal-Lamb enjoys helping individuals find strength and peace by gaining self-awareness amidst the chaos of life. This will not be easy, but when working together in a judgement-free zone, anything can be accomplished.
She enjoys working with children, adolescents, and adults. She uses Person-centered techniques, Cognitive Behavioral Therapy, Mindfulness, and Play Therapy to help individuals achieve their goals while also identifying the best coping skills for them. Coming from a military family, she understands the importance of family and healthy relationships.
Jeysell is a Resident in Professional Counseling. She holds a Master of Arts in Professional Counseling from Liberty University. She is bilingual - fluent in Spanish.
Jeysell can help with…
Self awareness
Personal growth
Depression
Anxiety
Trauma and PTSD
Relationship problems
Grief and loss
And much more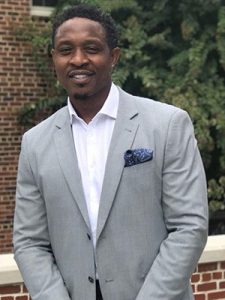 Craig Coles, CLC, Performance Life Coach
Craig Coles started his coaching journey in 2004 as a Strength & Conditioning Sports Performance Coach. His clientele included NFL, MLB, and UFC athletes as well as military, youth, college athletes, and CEO's. Over the years, Craig realized his passion and purpose is inspiring and motivating individuals, groups, and teams to push through adversity and overcome obstacles. His success with clients led to many speaking engagements at various schools and organizations. Craig became obsessed with learning about human behaviors in order to help his clients gain maximum results. He incorporated his new knowledge so that it became an essential part of his training program. This transformed his career as a sought after Performance and Life Coach.
You could say Craig's journey started 25 years ago when he has diagnosed with stage 4 lymphoma. He believes he was able to beat the odds, defy the doctor's prognosis, and overcome cancer by shifting his mindset. Craig believes we utilize our minds, thoughts, and decisions to create our reality.
He is experienced particularly with young adults with social struggles, stress, lack of motivation, and those who may be struggling to find direction as a young adult, or as they approach adulthood.
Craig's approach involves working closely with each client to identify their desires, values, and beliefs. Then he works with his clients to determine what might be holding them back from accomplishing goals, or overcoming an obstacle. He collaborates with his clients to decide where the client wants to focus their passion and helps the client develop the motivation and confidence to accomplish related goals. He believes it is important to identify each individual's strengths and abilities and then apply practical, individualized solutions for accomplishing goals. Craig will help you create the life you want and to become relentless in pursuing results.  With Craig, you will be guided to focus on the objective, not the object.
Craig can help with:
Accountability and goal setting
Confidence and self-esteem
Life Coaching
Life Transitions
Performance Coaching
Nutritional Coaching
Weight Loss Coaching