Christine Salas, LCSW, HTP
Philosophy of Care
Christine Salas is a compassionate, heart centered Licensed Clinical Social Worker in the state of Oregon as well as a Healing Touch Practitioner. She completed her Bachelor of Arts in Sociology from Loyola University New Orleans and received her Master's in Social Work from San Diego State University.  Christine has over 5 years of experience working with adults and older adults seeking support with stress management, life transitions, end of life, depression, and anxiety.
Christine is a brief therapy expert, and supports her clients by utilizing mindfulness based, solutions focused, collaborative, strength based, and cognitive behavioral approaches, always working in partnership with her clients to best meet their unique needs and goals.  Christine assists her clients in changing limiting beliefs into more empowering ones, releasing energy that no longer serves them, and cultivating mindfulness and self-awareness.
Christine is here to support your self-development and healing journey so that you can feel empowered to create the life you desire and find more meaning and purpose in your life.
Education
Masters in Social Work
San Diego State University
Specialties
Depression
Anxiety
Stress management
Self esteem
Life transitions
Grief & Loss
End of Life
Emotional Freedom Technique
Accepting:
Aetna
Multiplan
United Healthcare
Pending:
BCBS of OR
Cigna
ComPsych
Humana
Magellan
Self Pay Rate: $99
Alexa Fouche, LMFT
Philosophy of Care
I'm happy to be part of the team at Thriveworks. I bring to the practice many years of assisting clients in reaching their respective goals. I utilize Cognitive Therapies and have a well developed view about how individuals come to realize their full potential. I believe the therapeutic relationship is most effective when individuals feel heard and are valued.
I work with individuals, families and couples on: Increasing insight, developing a sense of belongingness, having greater fulfillment and  building confidence around lifestyle choices.
I have great compassion for those searching for meaning in their lives and for the accompanying journey required for self actualization.
I'm a burn survivor that was able to achieve goals in spite of the challenges presented and know how hard it is to not let a disability, negative beliefs, self doubt and shame define us.
I work with clients to build on their strengths, overcome barriers to having a meaningful life and developing coping skills to meet life's challenges.
I have licenses to practice therapy in both Oregon and California and have over 30 years experience in working with individuals.
I look forward to working with you and want to acknowledge the trust and the courage it takes to engage in therapy.
Education
Master's in Psychology
Loyola Marymount University
Specialties
Anxiety
Depression
Trauma
Couples Counseling
Family Therapy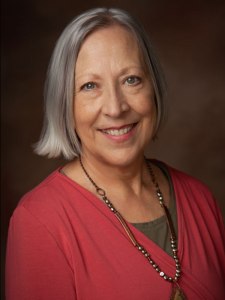 Accepting:
Cigna
Multiplan
United Healthcare
Pending:
Aetna
BCBS of OR
ComPsych
Humana
Magellan
Self Pay Rate: $99
Sharon Sielschott, LPC
Philosophy of Care
Sharon Sielschott is a Licensed Professional Counselor in the state of Oregon who has 6 years experience partnering with adults seeking help with trauma, grief, depression, anxiety, life transitions, and women's issues. She completed her Bachelor of Science in Psychology from Western Oregon University and received her Master of Science in Rehabilitation and Mental Health Counseling from Western Oregon University.
Sharon believes that everyone can benefit from exploring choices to choose a hopeful path forward. Sharon practices from an existential philosophy which involves exploring what provides meaning to one's choices in order to develop a healthy sense of well-being. Sharon's approach to counseling is from a Positive Psychology approach with an emphasis on self compassion, values and strengths, and a Cognitive Behavioral Therapy (CBT) approach, which focuses on the thought processes and beliefs about what one may want to adjust in their life. 
Sharon seeks to establish a genuine, fun and caring relationship with you in order to collaborate with you towards meeting your goals. Sharon relies heavily on a collaborative, non-judgmental approach to develop rapport and believes open communication is essential for the counseling relationship.
Education
Master of Science in Rehabilitation and Mental Health Counseling
Western Oregon University
Specialties
Grief & Loss

Trauma

Depression

Anxiety

Stress management

Self worth

Life transitions

Women's issues

Adult Children of Alcoholic issues

Career counseling