Thriveworks in Austin, TX for Child and Adolescent Therapy/Counseling
You made it through the middle-of-the-night feedings, toddler temper tantrums and the back-to-school blues. Why do the teenage years make you cringe just a little? When you factor in that the teen years are a period of intense growth—physically, emotionally and intellectually—it is understandable that this is a time of confusion and upheaval for a lot of families. Although the teen years may bring some conflict between the parent and child, they are also a time to help them grow into the individuals they will become.
Adolescence starts at different times for kids—some are early bloomers, late arrivers, speedy developers and slow-and-steady growers. There's a wide range of what is normal. Many kids display a dramatic change in behavior around their parents with the onset of adolescence. They are beginning to separate from their parents and become more independent. This is also the time when they are becoming increasingly aware of how others, particularly their peers, see them and are trying to fit in. Friends become more important than their parents when making decisions. They often try different looks and identities and become cognizant of how they differ from their peers, which can cause episodes of distress and conflict with parents.
How do you know if your child is going through the normal stages of developing from a child to a teen? Is the emotional outburst you just witnessed normal for this age, or is it something more? At times, you just feel like you don't know your child anymore and wonder if they are struggling with something. But, when you try to start up a conversation with your teen, he acts like you are trying to interrogate him.
When you see changes in your child's behavior that are dramatic or have been going on for weeks or maybe months and it is affecting their ability to perform well in school, function normally in the family or make appropriate, healthy decisions, it is wise to talk with a therapist or a counselor. The professional counselors and therapists at Thriveworks in Austin, TX Child and Adolescent Therapy/Counseling have years of experience in working with children and families on a wide range of issues and concerns.
Child and Adolescent Therapy/Counseling for Teenagers
Children and adolescents who are experiencing emotional stress, difficulties in learning, trauma and dangerous behavior will find therapy is beneficial. By working with a therapist, the child will be able to define what the stressor is, how to distinguish the causes and symptoms of their struggle and learn about new skills to help them with their problem. When a child shows a drastic change in behavior, especially for weeks and months at a time—it is prudent to seek the help of a therapist or counselor.
You have a vision of your child getting behind the wheel of your car with a newly printed license; filling out applications for colleges they want to attend; and watching them leave the house decked in new suits and gowns for the senior prom. The teenage years—a time of bliss and never-ending fun. Okay, maybe it isn't the Norman Rockwell painting or all happiness—let's face it, adolescents' primary goal is to achieve independence. They start pulling away from their parents, especially the one who they are the closest to. This can feel that teens are always at odds with their parents or don't even want to be around them the way they used to.
A certain amount of change is normal during the teen years, but drastic or long-lasting changes in personality or behavior may signal real trouble. Be aware of the warning signs of trouble in the teenage years.
Warning Signs of Real Trouble for Teens
Extreme weight gain or loss
Sleep problems
Rapid, drastic changes in personality
Sudden change in friends
Skipping school often
Failing grades
Talks or even jokes about suicide
Signs of tobacco, alcohol or drug use
Run-ins with the law
Any other inappropriate behavior that lasts for more than six weeks can signify underlying trouble. You may expect a glitch or two in your teen's behavior or grades during this time, but if your A-plus student is failing suddenly or your outgoing child is now always withdrawn, it is a good idea to seek therapy.
Child/Adolescent Therapy Techniques: Therapy for Teen Depression
The professional therapists and counselors at Thriveworks in Austin, TX know the difficulties that both the child and family encounter during times of strife. They work with the child to identify the symptoms that cause anxiety and concern and find strategies to overcome the struggles.
During adolescence, the hormones are flowing, and teenagers are struggling to manage new emotions and experiences. Parents may be surprised by their teen's new appearance and what seems like wide ranges of mood swings. More than half of teens experience depressed mood, and between eight and 10 percent have symptoms that meet the criteria for clinical depression. If left untreated, depression can have a negative effect on a teen's development. It can impact cognitive and social growth, relationships and academic achievement. Depression in adolescence is a reliable predictor for recurring symptoms that can show in adulthood.
The following are three types of therapy that have proven effective in the treatment of depression.
Cognitive Behavioral Therapy (CBT). CBT is a versatile therapy that is effective in treating many kinds of mental disorders. It is characterized by its structured, problem-focused approach with goals in mind. CBT helps the teen gain an understanding of their thoughts, feelings and behaviors and how they are connected. In addition, it uses mood monitoring, where a diary may be used to detect patterns of emotions and thoughts.
Interpersonal Psychotherapy (IPT). IPT focuses on the relationships and social contacts in a teen's life, viewing problems through an interpersonal filter. The therapy examines the symptoms of depression as they impact the teen's relationships. IPT teaches new skills related to communication and problem-solving in order to improve interpersonal effectiveness. During adolescence, relationships with friends and dating partners become increasingly important, and focusing on developing these relationships can improve depressive symptoms.
Dialectical Behavior Therapy (DBT). A relatively new treatment for depression among teens, DBT was developed in the early 1990s as a treatment for women with chronic suicidal thoughts and behaviors. It addresses chronically suicidal teens, but those with multiple, depressive symptoms, such as eating disorders, risky sexual behaviors, substance abuse and self-harm may benefit from it, too. It incorporates Zen mindfulness principles to encourage patients to accept themselves and work toward goals to change and improve their lives. The functions that are behind the treatment include enhancing patient capabilities; increasing motivation; structuring the environment to increase the likelihood of success; promoting generalization from therapy to real life; and enhancing the therapist's ability to effectively treat patients.
If Your Child or Teen is Struggling with Pain, Choose Thriveworks in Austin, TX
The therapists and counselors at Thriveworks in Austin, TX have professional licenses and credentials and can help in numerous situations where your child is struggling, whether it is from abuse, trauma, a medical illness or depression. The therapists will work with the child and family to evaluate the symptoms, work on ways to help deal with the challenges and take the steps to give you and your child a peace of mind and live a healthy and positive life.
Therapists and counselors at Thriveworks in Austin, TX have an understanding of the physical, mental and behavioral development of children and adolescents and are experts in the specific issues they face.
We have 8 conveniently-located offices in the greater Austin TX area.
Select a location to view counselor bios, book online, or call us to schedule.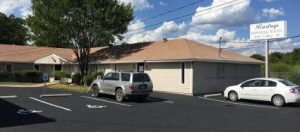 1106 College St suite e,
Bastrop, TX 78602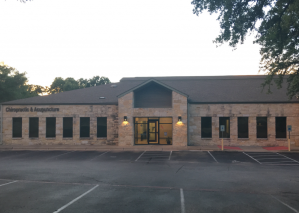 345 Cypress Creek Road #102,
Cedar Park, TX 78613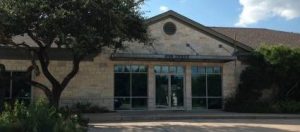 4749 Williams Dr # 301,
Georgetown, TX 78633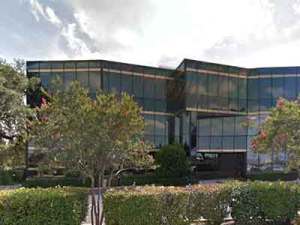 9300 Research Blvd Suite 320,
Austin, TX 78759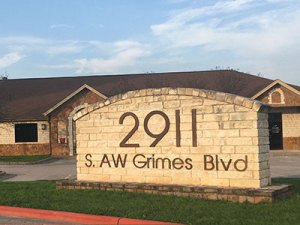 2911 S A.W. Grimes Blvd,
Pflugerville, TX 78660
1101 Satellite View #603,
Round Rock, TX 78665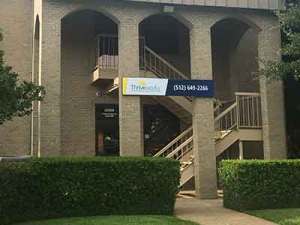 10816 Crown Colony Dr Suite 100
Austin, TX 78747
5524 Bee Cave Rd K4,
Austin, TX 78746