Thriveworks Psychiatrist in Boston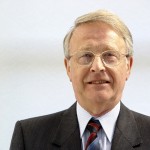 For all the excellent academic institutions in Boston, Cambridge, and the neighboring towns, the greater Boston area continues to experience a shortage of quality licensed psychiatrists (on that note, finding a quality psychiatrist who accepts your insurance is even more difficult).
As always, we are running without waiting lists, we offer extended service hours (including nights and weekends) and we accept many major medical insurance plans (including BCBC, UBH, Harvard-Pilgrim, United Healthcare, and several others).
Thriveworks is happy to announce that we have several excellent, fully-licensed, psychiatrists on our clinical team, and who are accepting new clients-today.
We Can Help
Whether you are seeking med-management, psychiatric evaluation, or simply seeking a consultation, we can help. For more information, or to schedule your first appointment today, call us at our direct Boston number 617-395-5806.
Sincerely,
Your Friends at Thriveworks
P.S. If you are a fully-licensed, board eligible, psychiatrist (or psychiatry nurse, or prescribing physician), and you are looking for a place where you can practice with excellence under a premium-care model, in a welcoming environment, with a support staff to help you provide exceptional care to your clients and patients, we are always recruiting new team members.
Call us today at 617-395-5806.