Royal Oak, MI 9/2/2020 — Thriveworks Counseling, a mental health counseling practice with 130+ locations across the nation, is excited to announce the opening of their newest office in Royal Oak, MI for online counseling. Their counselors meet the mental health needs that are prevalent among many people in Michigan as the Covid-19 pandemic rages on.
Thriveworks Counseling in Royal Oak, MI isn't like every other counseling practice in the area. It stands out by offering same-day appointments and flexible scheduling options. Clients can expect to meet their counselor within 24-48 hours of scheduling their appointment. They can also choose from daytime and evening sessions throughout the week as well as on the weekend.
"The need for accessible mental health services is ever-present," says Patrick Phillips, Senior Business Developer at Thriveworks Counseling. "We are excited to bring this quick, compassionate mental health care that people have been looking for in the Royal Oak area."
The counselors at Thriveworks in Royal Oak, MI provide their clients with personalized mental health care. They can help with anxiety, trauma, grief, and other mental health challenges, many of which are prevalent during Covid-19. Each team member has unique skills, training, and experience—all of which empower them to best help their clients.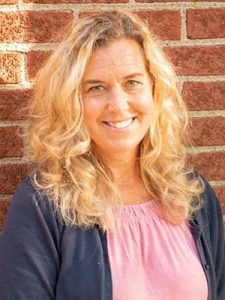 Kelly Kellerman, a Licensed Clinical Social Worker, has been helping adolescents and adults with a wide variety of mental health issues for 25 years, including anxiety, life transitions, trauma, and more.
Kellerman uses a warm and nonjudgmental approach to counseling, while also blending cognitive behavioral therapy, mindfulness, and other evidence-based interventions. Her ultimate goal is to help her clients create positive changes in their life.
The team at Thriveworks Counseling in Royal Oak, MI is dedicated to helping people live better. Heidi Faust, Chief Compliance Officer at Thriveworks Counseling, says that these counselors are the best of the best and are truly dedicated to providing quality mental health care:
"At Thriveworks, we are extremely selective and hire only the absolute best clinicians that we can find. Being extremely selective ensures that our clients have the best chance of experiencing a stable treatment experience with some of the most highly skilled mental health professionals in the world."
Thriveworks Counseling in Royal Oak, MI is located at 302 South Main St., Suite 202, Royal Oak, MI 48067. For the time being, clients can work with a counselor by telephone or video. They can schedule an online session via the online booking system or by calling (947) 217-3010. Soon, the physical office will be open for in-person counseling, too.
About Thriveworks
Thriveworks Counseling was founded in 2008 by AJ Centore PhD. Its mission is to help people live happy, successful lives, of which it accomplishes by connecting individuals with skilled, caring mental health professionals. Thriveworks Counseling providers have been featured in The Boston Globe, ABC, CNN, The New York Times, and more.
To learn more about Thriveworks Royal Oak, contact Paula Lumsden or visit: https://thriveworks.com/oakland-counseling/