Tampa, FL. 09/08/20 — Thriveworks Counseling, a counseling practice with more than 130 locations across the country, opens for online counseling in Tampa, FL. These online counseling services meet urgent mental health needs amid Covid-19.
Thriveworks Counseling isn't like any other practice. It stands out by offering flexible scheduling options and a quick turnaround. These flexible scheduling options include convenient appointments in the evenings and on the weekends. And new clients often meet with their counselor within 24-48 hours of their initial search.
"The need for convenient, flexible mental health services is ever-present," says John Izzo, Senior Business Developer at Thriveworks. "We are excited to bring the dedicated care people have been looking for in the Tampa area. Thriveworks has a great team of mental health professionals who are ready to help their clients achieve greater health and happiness right now."
The counselors at Thriveworks Counseling in Tampa, FL can provide counseling for mental health challenges like anxiety, depression, and grief, of which are particularly prominent during the pandemic. Each team member has impressive, unique skills that enable them to offer their clients individualized care and treatment.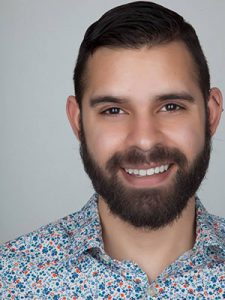 Samuel Myrick is a Licensed Clinical Social Worker who specializes in helping individuals, couples, and families, with 5+ years of experience. Myrick utilizes cognitive behavioral therapy, as well as expressive writing, art-based interventions, emotionally focused therapy, and more.
Myrick believes that "we are more than the sum of our parts and that the one constant in human experience is change." In working with his clients, he focuses on enhancing their strengths as well as pursuing their hopes for the future.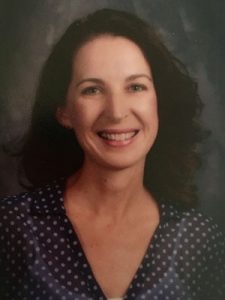 Tracy Dasher is a Licensed Mental Health Counselor who has 20+ years of experience working in the school systems, as a teacher, administrator, behavior specialist, school counselor, and mental health specialist. Dasher utilizes client-centered therapy, mindfulness skills, cognitive behavioral therapy, and dialectical behavior therapy.
Dasher specializes in helping her clients with anxiety, stress, depression, anger management, ADHD, and more. She insists that people reach out when they are struggling, as she would love to help: "We all get to a point in life where we feel as if things just aren't quite right. If that whisper inside of you is turning into a roar, don't hesitate to reach out."
Thriveworks Counseling is dedicated to helping people live better, whether they need help with a mental illness, trauma, grief, or another challenge. Whatever it is, Thriveworks Counseling can help and offer added benefits like flexible, convenient sessions.
"In most cases, we find that prior to starting counseling at Thriveworks, our clients struggle to find counselors with availability during times that most working people are available, like evenings and weekends. Thriveworks addresses this problem and offers premium session times."
Thriveworks Counseling in Tampa, FL is located at 4115 W Spruce St., Suite 205, Tampa, FL 33607. For now, clients can work with a counselor over the phone or video chat, and they can schedule their appointment via the online booking system or by calling (813) 473-4663. Soon, its physical office will welcome clients for in-person counseling, too!
About Thriveworks
Thriveworks Counseling was founded by AJ Centore PhD in 2008 and is focused on helping people live happy, successful lives. Thriveworks tackles this mission by connecting individuals with exceptional mental health professionals who can help their clients manage mental health challenges and other life issues. Thriveworks counselors have been featured in The New York Times, The Boston Globe, CNN, ABC, and more.
To learn more about Thriveworks Counseling in Tampa, FL, contact marketing@thriveworks.com or visit: https://thriveworks.com/tampa-counseling/