Imagine you're a young mom with two kids under the age of 10. You feel like you've finally managed to balance all of your responsibilities when you receive some hard news:  your grandmother's health is deteriorating, and she can no longer live on her own.
Your once-independent grandma can't do anything on her own anymore. Now you must juggle taking care of your kids, helping your grandma, and working a full-time job. Your partner steps in when they can, but you still feel like it's your sole responsibility to handle all of these things at once.
Becoming a full-time caretaker can be stressful and overwhelming, especially if it happens overnight. One minute you're someone's daughter, granddaughter, or partner, and the next you're their nurse, cook, and housekeeper. Coping with caregiving is tough and stressful. It's important to remember to take care of yourself during this time, too.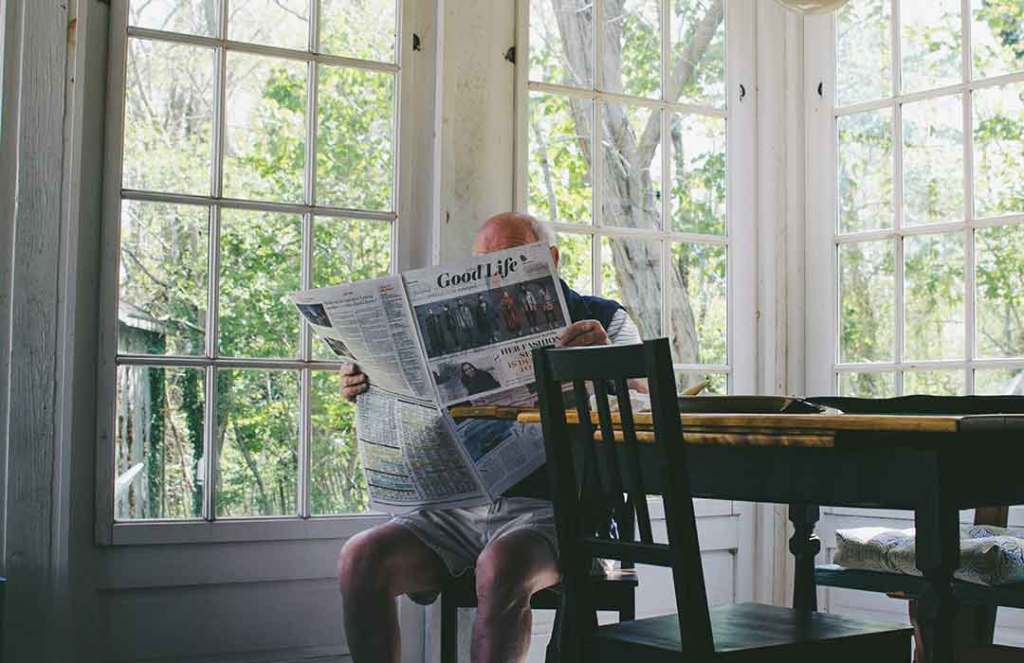 What Is Caregiver Burnout? How Do I Know If I Have It?
 Caregiver burnout is when you are emotionally, mentally, and physically exhausted from caring for your loved one. There are many stressors that come along with caring for an elderly loved one and, if the right steps aren't taken, can cause your emotions to snowball over time. If you don't find the proper relief from caring for someone, you may even start to experience compassion fatigue. This is when you have spent so much time caring for and putting energy into someone that it lessens your ability to feel compassion for others. In other words, you become numb to your situation.
After a while, you may also feel like you have confusing roles. It can be hard to remember that you are taking care of someone – that grandparent, parent, aunt, uncle, partner – not just a random person. Maybe you're upset because you want your grandparent to just be your grandparent again. It can be hard to separate your role as caregiver from your role as their grandchild.
It's important as a caregiver to recognize what your stressors are so you can take immediate action to prevent things from worsening. Not only will it help improve your mood, it'll positively affect the person you are caring for. Oftentimes, our older loved ones feel like a burden on those who take care of them. It's just as important for your mental health as it is theirs to stay positive and calm. Here are some common signs and symptoms of caregiver burnout:
Anxiety or depression
Irritability
Fatigue
Insomnia or hypersomnia
Trouble focusing
Feelings of resentment
Neglecting responsibilities and personal needs
Worsening health problems in your own life
Helplessness and hopelessness
Trouble relaxing
Coping through overly eating, drinking, and/or smoking
Anger
Caregiving will likely never be a walk in the park. However, that doesn't mean you can't learn how to cope with your stressors and move forward in a more positive light.
Stress Management Tips for Caregivers
Although you may feel alone in this journey, there are ways that you can manage your stress by yourself and with the help of others. Here are some of our stress management tips for caregivers:
1. Talk to someone: Counselor, friend, or family member
Sometimes talking to someone and letting out your feelings is the best way to start to feel better. Talk to a trusted friend or family member and meet up for coffee or a walk. If you want more specific or professional help, reach out to a counselor. Therapists are trained to help and support their clients through challenging times.
2. Know your limits
Be honest with yourself when you are feeling overwhelmed. Instead of pushing forward, take a much needed and well-deserved break. Rely on that family member who has offered to help whenever you need or even reach out for respite care. Respite care provides short-term, temporary relief for primary caregivers. They will even come to your home to take care of your loved one.
3. Stay active
Just being active for 15 minutes a day could drastically improve your mood. You don't have to buy a gym membership or become a marathon runner overnight. Take a 15- or 30-minute walk or jog to clear your mind and get your endorphins flowing. Exercising regularly also boosts your energy levels and helps you fight fatigue.
4. Join a support group
Support groups are great ways to express your feelings and connect with others who are going through similar situations. These groups can help you manage your stress and feel less lonely and isolated. You can also motivate each other to stick to treatment plans.
5. Focus on things you can control
When something is going wrong or stressing you out, try to focus on your reactions and how you can change the situation. Recite positive affirmations such as, "I am capable. I am strong. I am making a difference." Use these affirmations or come up with some that make sense to you.
6. Celebrate small victories
You don't have to have all of the answers and you aren't expected to cure the thing your loved one is going through. Slow down and celebrate small wins along the way. Was your loved one able to walk a little farther today because you've been diligent with physical therapy? Were they able to finish a full meal for the first time since being in your care? Whatever a win is to you, celebrate it!
Keep It Up—You're Doing Great
Taking on the responsibilities of caregiving without checking in on yourself is an infallible way to experience burnout. You're doing a great job and it's okay to feel stressed. You are taking on a big responsibility and your loved one is thankful for that.  Just be sure to manage that stress and get the help or support that you need.