Stress can do many different things to a person, from causing their mind to become forgetful and unfocused to nausea and stomach pain. But did you know it can also, in rarer cases, cause vertigo?
Stress has strong effects on our minds and bodies, and without proper stress management, it can dramatically decrease our quality of life. If you've experienced vertigo as a result of stress, here are some facts and tips about why it happens and how you can avoid it in the future.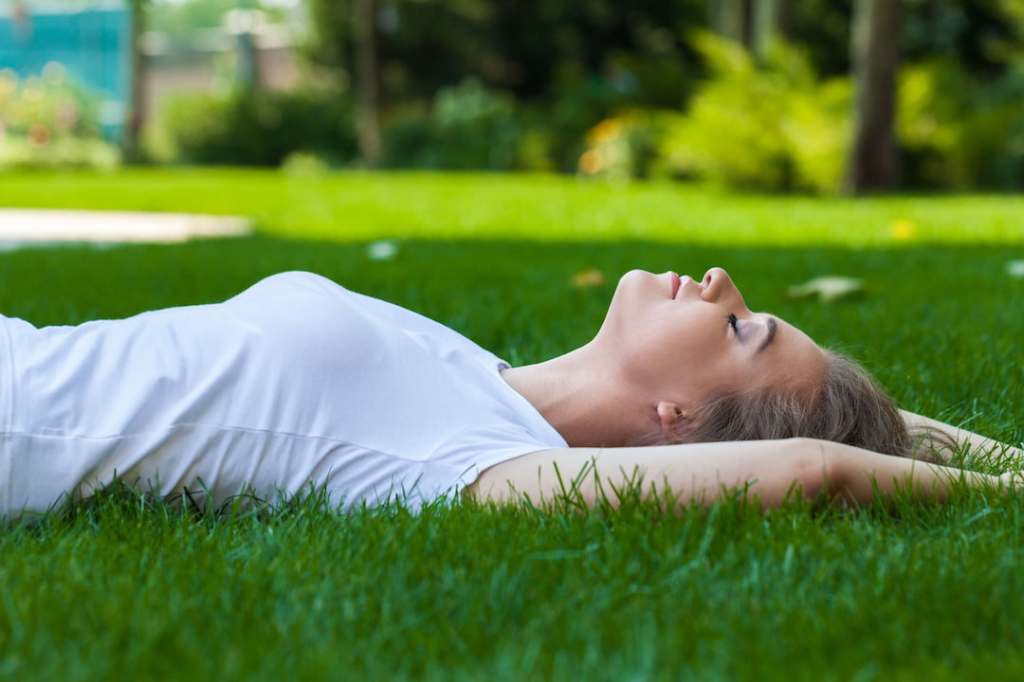 What Can Trigger Vertigo?
Vertigo can have many possible triggers and causes; however, it is most often caused by an issue with balance within the inner ear, though disruptions in certain parts of the brain can also cause it. These issues can be triggered by certain irregular head movements, as well as migraines, inner ear infections, or vestibular neuronitis (inflammation of the vestibular nerve).
Vertigo gives one the sensation that their surroundings are spinning or falling when, in reality, nothing is moving. This often makes people experiencing vertigo dizzy. Sometimes they may just feel a little off balance, while others may get dizzy to the point of getting sick.
How Can You Get Vertigo from Stress?
Stress can both trigger vertigo or make existing symptoms of it worse in some individuals. When we feel stressed, our body often produces hormones—such as adrenaline or cortisol—that can affect the inner ear, which is responsible for balance and spatial orientation. 
Physical symptoms of stress can also align to cause vertigo. Muscle tension in the neck, back, shoulders can lead to headaches and migraines, and other physical symptoms of stress can affect blood flow to the brain, which can then lead to migraines and dizziness.
How Long Does Stress Vertigo Last?
Just like having vertigo for other reasons, stress vertigo can last anywhere from a few seconds to hours, varying from person to person. 
In terms of how long you can stay at risk of having vertigo due to stress, it really depends on how susceptible your body is to having vertigo. There are people who have elevated stress levels for extended periods of time and never experience vertigo, and there are others who, when stress flares up, seem to experience symptoms of vertigo more consistently.
Can Anxiety Cause Vertigo?
Yes — like stress, anxiety can cause vertigo in the right conditions, though not very commonly. Since the two conditions are relatively similar, many symptoms of anxiety are also symptoms of stress, such as tense muscles, headaches, and heightened adrenaline. Each of these physical and psychological symptoms can lead to vertigo in some cases, anxiety can lead to vertigo much like stress can.
What Does Anxiety Vertigo Feel Like?
At times, when we become overwhelmed with anxiety, the physical body becomes reactive. For some people, the body may go into something called "hyperarousal," where the body becomes hyper-reactive. This can cause you to feel lightheaded, dizzy, restless, shaky, and off-balance–symptoms that can lead to vertigo when intense enough. 
The opposite of "hyperarousal" is something called "hypoarousal", where the mind and body seem to "turn off" or "shut down" due to an overwhelming amount of stress—another way anxiety may cause vertigo. At times, a person entering hypoarousal can feel a strong rush of cortisol (stress hormones) and then an immediate downward fall causing one to feel dizzy, lightheaded, or losing touch with reality in the form of disassociation. This influx and then rapid absence of cortisol may also cause intense symptoms that might lead to vertigo.
How Long Does It Take to Feel Normal After Vertigo?
The length of vertigo will vary from person to person. Some people may only feel the effects for a few seconds or minutes, while others may experience symptoms of vertigo for hours. There are also instances where inner ear problems may cause someone to experience vertigo multiple times over a period of days, though for a few minutes or hours at a time.
Can Anxiety Cause Vertigo for Days?
Most of the time, anxiety will not cause vertigo that lasts for days. However, there are times that specific events such as a traumatic car accident or a threatening physical encounter like sexual assault may cause big, intense physical reactions and vertigo symptoms, which may be more long lasting than usual.
What Is the Fastest Way to Resolve Vertigo?
During a vertigo attack, lying still in a quiet, darkened room can help to ease symptoms of nausea and reduce the sensation of spinning. Avoiding stressful or anxiety-inducing situations may also help, as stress and anxiety can make the symptoms of vertigo worse. 
Once you see a doctor about your symptoms, they may prescribe you some medication to help with your symptoms and stave off any further bouts of vertigo in the following few days.
Want to talk to a therapist?
Start working with one of our top-rated providers. We have availability now and accept most major insurances.
How Do You Fix Stress Vertigo? How to Stop Dizziness from Stress
The best way to prevent vertigo due to stress is to work on managing stress with positive and effective coping skills, such as deep breathing, mindfulness, and knowing your triggers and trauma reminders. Maintaining a regular sleep schedule, implementing a balanced diet, and exercising more are also effective ways to manage and reduce stress.
Be mindful of stressful events and work on managing stress in new ways. Keeping track of how you feel and what your stress levels are is an important step in managing your stress. By constantly being aware of how stressed you are, you'll then be better equipped to know when you need to reduce your stress.
If vertigo is causing significant disruption despite stress management, it's recommended that you seek out an appointment with your primary care physician in order to seek medical help. They can refer you to a psychiatric professional or give you helpful medication to ease your symptoms and help you function more normally.