Aurora Counselors
---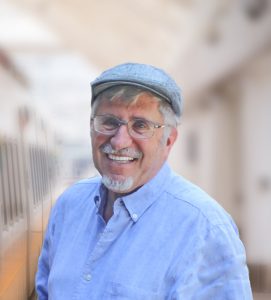 Jacob Rosenthal, LPC
At the core of Jacob Rosenthal's repertoire of therapeutic styles and techniques is humanistic psychology, an approach that emphasizes viewing the individual as a whole and complete person. He believes that each one of us has the potential to live a happy, meaningful life, full of purpose, creativity and self-expression.
Jacob works with his clients to establish their needs and the most appropriate approach from which to address them. These approaches include methods such as EMDR, mindfulness, cognitive behavioral therapy and debt orientated brief therapy.
Jacob was born in Poland, and studied in Israel — where he received a Bachelor of Arts in Social Work with additional certifications in individual, group and family therapy. He began his work with diverse populations and individuals in therapeutic communities and later established a private practice.
Jacob served as a therapist in the reserves and has experience with disaster relief and population crises management. He received his master's degree in counseling from UCCS in 2012, and has practiced as a Licensed Professional Counselor since that date. The career choices that Jacob has made over the years stem from his deep understanding and compassion for that which makes us human.
Focused on premium care, Jacob offers individual and couples therapy including help for:
Depression
Anxiety
Anger management
Grief and loss
Trauma and PTSD
Illness
Life changes
Self-esteem
And more
Often, a lack of drive, passion, or a sense of purpose can take the joy out of our lives; particularly, when accompanied by grieving or depression. Large or frequent life changes can leave us feeling anxious and overwhelmed, leading to difficulties in unrelated areas the most vulnerable of which are our relationships and our creativity. This is all part of what makes us human and these are the issues that we bring to Therapy so that we can address them and move forward into a life full of meaning and joy.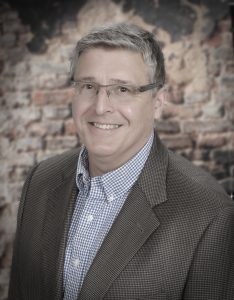 Kraig Smiegowski
Kraig partners with clients to understand their challenges and works with them cooperatively to make the changes they need to improve their lives. He will meet with you to discuss your concerns and create a treatment plan that is focused on your goals. He uses cog nitive-behavioral therapy as well as person centered approaches to treat anxiety, depression, personality disorder s, and developmental disor ders. Kraig also provides bereavement counseling to individuals and family members.
Kraig can provide a variety of therapeutic approaches to help relieve your symptoms of distress. He possesses the skills that can treat a variety of mild to severe mental health issues. The underlying symptoms of anxiety and depression are present in many of the disorders listed below but is by no means comprehensive, however, Kraig provides individual, older adult individual, and couples counseling in the following areas:
Adjustment disorders
Affective disorders
Anxiety disorders
Depression
Grief/loss
Life problems
Men's issues
Mood disorders
Phobias
panic disorders
Stress management
And more
Kraig is a Licensed Clinical Social Worker and earned a master's Degree of Social Work from Loyola University in Chicago. Kraig embodies compassion, empathy, and provides encouragement in a supportive environment for individuals to heal emotional wounds and regain their zest for life.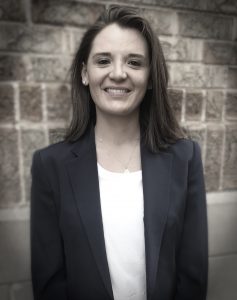 Jessie Huffman, LSW
Jessie is a licensed social worker who specializes in work with children and teens. She comes from a strengths based perspective and believes that children naturally gravitate towards healing when they are given a safe and therapeutic environment to work through challenges. Her work has brought her experience in the following areas;
Behavior issues and modification
ADD/ADHD or ODD
Parenting, Co-parenting and family issues
LBGTQI/ gender identity
Depression and Anxiety
Grief and loss
Trauma
Low self-esteem
Bullying issues
She received her Master's degree from the University of Denver, where she chose a concentration in Family Systems due to her love of working with youth and their families. Jessie primarily utilizes directive and non-directive play therapy, however every child is unique and has a unique set of needs, which she continually reassesses throughout their time in therapy. Jessie loves working with children and seeing them overcome detrimental feelings or behaviors. Once these challenges have been integrated and worked out, it opens the door for a child to thrive in all areas of his or her life. Jessie feels privileged to be a facilitator in this therapeutic process.