Meet our Counselors
---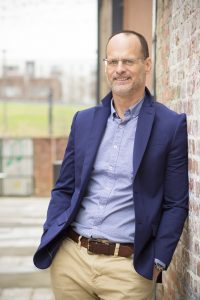 Andrew Keough, LCSW, MSW
Andrew Keough is a graduate of the University of Tennessee, where he received a Master of Science in Social Work. He is a Licensed Certified Social Worker who specializes in anxiety, depression, grief and trauma. Andrew also has extensive experience working with adults and teens with personality disorders and other mood disorders spanning twenty years. Compassionate and dedicated, Andrew is a therapist committed to working with his clients and their families through difficult times. He believes in meeting clients where they are in life, without judgment, and using their strengths to help them grow.
Andrew has served as a counselor/case manager, primary therapist, and crisis interventionist during his career, where his warm personality and confidence have made the difference in caring for his clients. Andrew is taking new clients and offers appointments after school and after work hours for your convenience.
---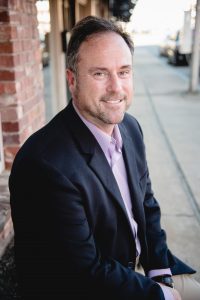 Brad Sublette, LCSW
Brad Sublette, MBA, LCSW, is a therapist and Licensed Clinical Social Worker in the state of Arkansas. He received his Master of Social Work from the University of Arkansas at Little Rock. He specializes in eating disorders, depression, anxiety, PTSD, sexual trauma, and addictions. He has experience with group therapy, couples counseling, family therapy, career counseling, and behavioral issues. Brad has a diverse background, working with acute and severe mental illness in both inpatient and outpatient treatment settings. He has also worked as a school-based mental health therapist. He has experience working with children, adolescents, adults, and military veterans, addressing a wide range of emotional and behavioral challenges. During the therapeutic process, Brad practices a client-centered approach to therapy. He utilizes the psychodynamic theory, cognitive behavioral therapy, cognitive processing therapy, motivational interviewing, strengths-based approach, and other modalities when necessary to address the individual needs of the client. Brad's style is insight oriented, relaxed, and compassionate. He works to create rapport, trust, and a judgment-free environment. He believes the client is the expert and that the therapeutic relationship and process, as well as client resiliency and motivation, are cornerstones of intrinsic change for successful client outcomes. Brad is passionate about working with clients who are motivated to change, open to discuss and process their stories, and who advocate for themselves to transform their lives. Brad believes that understanding your past is the best predictor of future behaviors and partners with the client to provide insight, guidance, and accountability.
---