Meet our Counselors
---
►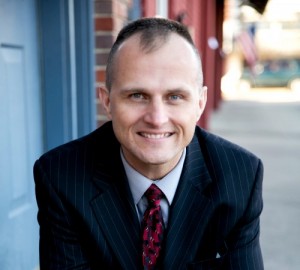 Curtiss Robinson, CEO/Licensed Therapist
Curtiss Robinson is the owner of Thriveworks Conway and a life-long motivator! As a licensed therapist, he brings more than 24 years of counseling, coaching and mentoring to the table, and loves to "see the light bulb come on." His passion is helping others get their needs met through understanding systems we use every day. He fully believes that we are all unique individuals tied together through our interactions and relationships (one of the many systems he focuses on).
Curtiss has a Masters in Clinical Counseling with an emphasis on mental health and a Bachelor of Science with distinction in social psychology. He is fond of saying that education aside; he is a graduate of the "School of Hard Knocks" with a major in "Using What Works." His high energy and experience as both a veteran soldier and a martial arts instructor make him perfect for those who want to get right to work, make great things happen and never give up!
When it comes to approach you can count on Curtiss to listen actively, check in to make sure he is on track, and then work with the client on their goals.
He understands that no one knows you better than YOU. It is a team effort in counseling. It is a journey for that team that requires empathy, understanding, communication and dedication. "No one will be left behind" working with Curtiss Robinson.
---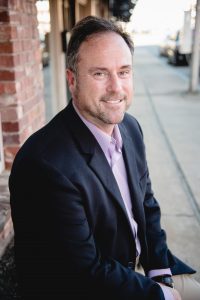 Brad Sublette, LCSW
Brad Sublette, MBA, LCSW, is a therapist and Licensed Clinical Social Worker in the state of Arkansas. He received his Master of Social Work from the University of Arkansas at Little Rock. He specializes in eating disorders, depression, anxiety, PTSD, sexual trauma, and addictions. He has experience with group therapy, couples counseling, family therapy, career counseling, and behavioral issues. Brad has a diverse background, working with acute and severe mental illness in both inpatient and outpatient treatment settings. He has also worked as a school-based mental health therapist. He has experience working with children, adolescents, adults, and military veterans, addressing a wide range of emotional and behavioral challenges. During the therapeutic process, Brad practices a client-centered approach to therapy. He utilizes the psychodynamic theory, cognitive behavioral therapy, cognitive processing therapy, motivational interviewing, strengths-based approach, and other modalities when necessary to address the individual needs of the client. Brad's style is insight oriented, relaxed, and compassionate. He works to create rapport, trust, and a judgment-free environment. He believes the client is the expert and that the therapeutic relationship and process, as well as client resiliency and motivation, are cornerstones of intrinsic change for successful client outcomes. Brad is passionate about working with clients who are motivated to change, open to discuss and process their stories, and who advocate for themselves to transform their lives. Brad believes that understanding your past is the best predictor of future behaviors and partners with the client to provide insight, guidance, and accountability.
---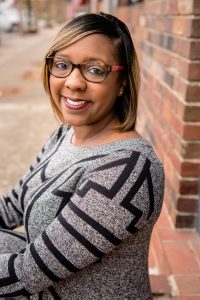 Hollie Porter, LCSW
Hollie Porter is a graduate of the University of Arkansas in Little Rock, where she received a Master of Social Work degree. She is a Licensed Certified Social Worker who specializes in anger management, conflict resolution, mood disorder, anxiety, and depression. Hollie is a vibrant, compassionate, and dedicated therapist who will commit to working with her clients through difficult times. She believes in meeting clients where they are in life and using their strengths to guide them. Some of her experience includes community and school-based mental health therapy. It was in this field where she was able to hone her skills working with children, adolescents, and adults. Hollie is available to meet and assist you in transitioning to a healthier and happier life.
---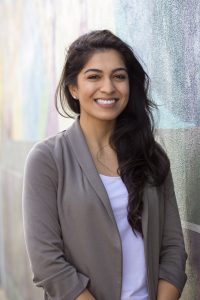 Faiza Samad, LPC
Faiza Samad is a Licensed Professional Counselor in both the state of Arkansas and Texas. She earned her Master's in Counseling from the University of Houston and she has a Bachelor's degree in Psychology with a minor in Social Work from the University of Texas at Austin.
Faiza has worked in various environments including: private practice, substance abuse, and adolescent care facilities. She brings more than six years of clinical experience to her clinical repertoire. Her passion is working with families/couples, as well as individually with children, adolescents and adults who struggle with anxiety (stress), depression (sadness), grief, and trauma. She has experience with eating disorders and post-bariatric care. Faiza has also completed a one-year fellowship with children diagnosed with Autism from the University of Texas Health Science Center at Houston.
Faiza's theoretical approach to counseling is predominantly cognitive behavioral therapy with influence from client centered (Rogerian Therapy). Faiza creates a warm, caring, non-judgmental, motivating and often humorous environment that fosters trust and hope. It is her desire to help clients reach their full potential. She is also skilled at helping clients with goal setting. Her experience working with adolescents helped her develop creative ways to inspire and motivate all clients. She believes we are all good people with tough challenges and helping others is her calling.
---