We can all benefit from therapy – that partnership with an unbiased, nonjudgmental expert is instrumental in managing our unique mental health challenges. That said, it is important to find the right provider, based on one's needs and preferences. And when it comes to women, an important consideration may be whether or not a provider specializes in women's issues. 
Therapy for women's issues considers the problems that might come with being a woman such as gender roles, biases, and discrimination as well as the presentation of common mental health symptoms in women. Let's explore these notions further and, if you'd like to book a therapy session, you'll be well-equipped to do that, too.
What Is Therapy for Women's Issues?
Therapy for women's issues refers to psychotherapy with special consideration to problems specific to biological female adults.
Psychotherapy is a mental health service provided by a licensed professional trained to assess, diagnose, and treat problematic behaviors, uncomfortable feelings, and unhelpful thoughts.
Below are several gender considerations included in therapy for women's issues:
Gender identity

: This refers to a person self-identifying as a male or female.

Gender role

: This refers to a culture's perception of masculine and feminine traits in terms of actions, characteristics, and attitudes. Usually, but not always, considered an outward expression of gender identity.

Gender bias

: This refers to believing stereotypes about another person due to their biological sex.

Gender discrimination

: This refers to treating people differently based on their biological sex. This can take into account instances of oppression in a society dominated and prioritized by male values.
How Can Therapy for Women Differ from Therapy for Men?
Therapy for women differs from therapy for men by addressing matters unique to biological females. There will be times when mental health symptoms present differently for men than they do for women. This can include…
By participating in therapy for women with a clinician who is trained to provide that service, an individual can feel more assured that anatomic, genetic, and physiological factors unique to biological females are taken into consideration when developing their individualized mental health treatment plan.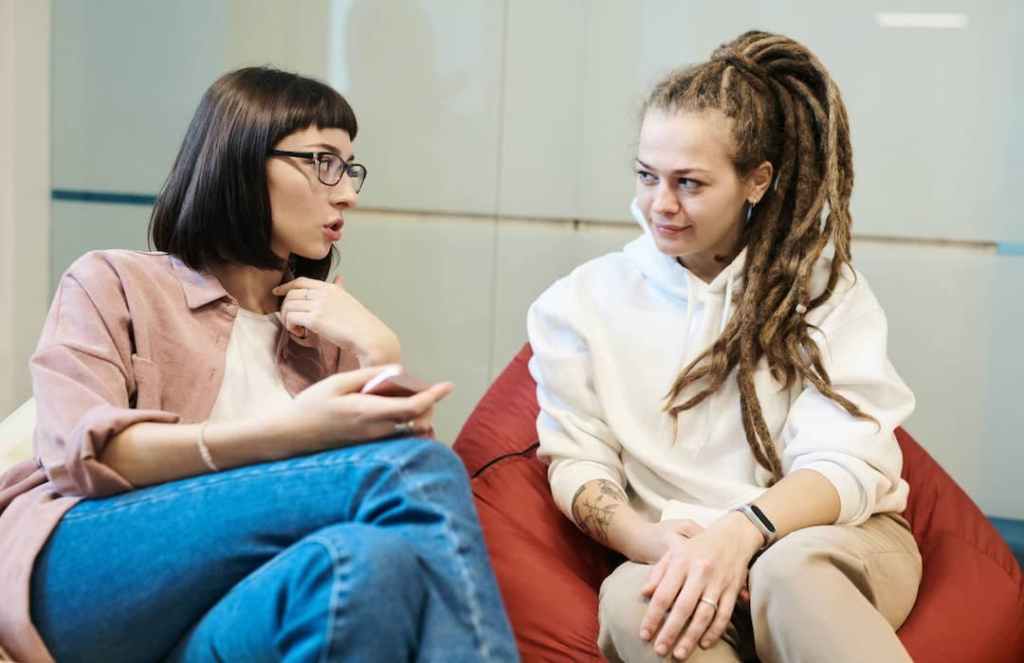 What Are the Most Effective Therapy Modalities for Women?
Both cognitive behavioral therapy (CBT) and dialectical behavioral therapy (DBT) are effective therapy modalities for women:
CBT is widely seen as a great first option for

anyone

considering therapy. CBT combines active listening and education to identify, challenge, and replace unhelpful thoughts and behaviors.

DBT is another popular form of therapy. This type of therapy is especially helpful for people diagnosed with borderline personality disorder, a condition that disproportionately affects women (over 70%). DBT promotes acceptance and change. It is the dialectic relationship that helps the person regulate feelings.
First and foremost, however, it's important that women seeking therapy for issues related to gender identify a therapist who specializes in women's issues. This can be achieved by viewing a clinician's professional biography and searching for their specialties. 
Another good clue is if they specialize in issues that only biological women meet criteria for such as the peripartum specifier of major depressive disorder and premenstrual dysphoric disorder.
What Do Women Go to Therapy For?
Women utilize mental health services at a higher rate than men, as they tend to find more benefit in processing feelings with another supportive individual. The issues that a woman may present with in therapy generally fall under the following five categories, in no particular order…
Significant life change

: This can include the addition or loss of a relationship, employment, or personal health.

Support

. This can include assistance with a different perspective, coping skills, problem-solving, or just being heard.

Stress management

: This can include techniques to lessen the demands the individual is facing and increasing access to resources to help lighten the load.

Improve functioning

: This can include a desire to improve important areas in life such as occupation, social, academics, and family.

Intrusive thoughts

: This can include upsetting thoughts that enter the mind without prompting, linger, and cause distress.
Addressing Common Mental Health Challenges
The most common mental health challenges for people, in general, include accurate diagnoses and appropriate treatment; the biggest challenge for a woman is likely stress management and attending to self-care.
Some mental health disorders are often misdiagnosed more in women and girls resulting in inappropriate treatment. For example, neurodevelopmental disorders such as attention deficit hyperactivity disorder (ADHD) and autism spectrum disorder are often underdiagnosed and misdiagnosed as an anxiety disorder.
There are also mental health diagnoses that only affect women such as the peripartum (near giving birth) specifier of major depressive disorder and premenstrual dysphoric disorder. This requires that the mental health professional is also knowledgeable about disorders that can arise based on a woman's biological and reproductive functioning.
Women's inclusion in the workforce can also increase mental health challenges due to their vulnerability to workplace sexual harassment, unfair wages, the lack of consideration for raises or promotions, substandard accommodations, and limited affordable childcare options.
Is Therapy More Effective for Women?
It is difficult to say if therapy is more effective for women than men. The equation to measure the efficacy of therapy can be dependent on many factors and some may overlap with biological sex and gender characteristics. 
Some factors that can affect how useful therapy is for an individual are largely based on the specific characteristics of both the clinician and the client. This can include the therapist's personality, temperament, education, and the type of therapy they employ. Another important factor is the rapport between the client and therapist as well as their alignment on the course of therapy (treatment plan) and the client's ability to trust the therapist and adhere to their recommendations.
Women largely comprise the field of mental health, both clinicians and clients, and there is reason to believe that same-gender individuals are inherently more relatable and easier to understand than an individual of a different gender. It could also be seen that women tend to possess stereotypical feminine traits often helpful for engaging in emotional discussions in therapy such as sensitivity, gentleness, empathic responses, understanding, and warmth.
Therapy for Women Near You
If you're looking for therapy for women or women's issues near you, you're in the right place. Thriveworks offers therapy both in person and online across the US – we have 380+ locations and online providers in just about every state as well as Washington, DC. 
In addition, we have 2,000+ clinicians, many of whom specialize in therapy for women. And they would be more than happy to partner with you on your mental health journey, as you sort through your unique challenges. 
Want to talk to a therapist?
Start working with one of our top-rated providers. We have availability now and accept most major insurances.
Why Choose Thriveworks for Women's Therapy?
Thriveworks is clinician-founded and clinician-led. As such, we're dedicated to employing evidence-based care and making therapy work better, all around. We promise our clients that we will provide clinically-proven, human-to-human care — as we know the importance of research-backed therapy as well as the partnership between client and clinician. We can help with women's issues and offer many other specialties, too.
Start Your Journey to Wellness with Thriveworks
If you're ready to get started with a Thriveworks therapist, you can quickly and easily book online. Or, if you'd prefer, you're also welcome to call us to book. We'll be happy to help you find a therapist who specializes in women's issues and checks your other boxes, too. We look forward to partnering with you soon.