Meet Our Providers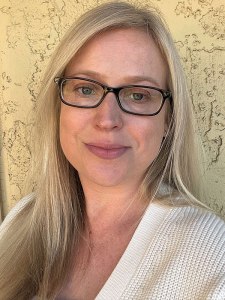 Self Pay Rate: $99
Elizabeth Payne, LPCC, NCC
Philosophy of Care
Elizabeth Payne is a Licensed Professional Clinical Counselor (LPCC) who provides therapy in the state of California. She has over 3 years of experience working with children, adolescents, and adults who are coping with a range of challenges, including anxiety, life transitions, depression, anger, family conflict, parenting challenges, school issues, substance abuse, and trauma.
Elizabeth earned her Master's degree from New York University in Counseling for Mental Health and Wellness. She's worked in a variety of mental health settings, including clinics, in-patient treatment centers, school settings, and has experience providing individual therapy, family therapy, couples therapy, and facilitating group therapy.
Elizabeth views every client as a unique individual with unique needs. She meets clients "where they are" and develops a treatment plan tailored to meet their individual goals. She utilizes concepts and techniques from cognitive behavior therapy (CBT), strength-based therapy, narrative therapy, and mindfulness-based approaches. Elizabeth works with clients to help them find clarity, develop self-acceptance and inner strength, as they learn healthy coping skills to persevere and live their best life. Whether you are experiencing a specific issue, seeking personal growth, or simply need additional support, you can confide in her.
Education
New York University
Master of Arts in Mental Health Counseling

Specialties
Anxiety

Life Transitions

Depression

Family Conflict

Parenting Issues

Anger Issues

Substance Abuse

Women's Issues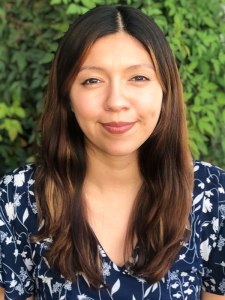 Self Pay Rate: $99
Estefani Crisostomo, LMFT
Philosophy of Care
Estefani Crisostomo is a Licensed Marriage and Family Therapist in the state of California who specializes in treating adolescents, couples, and middle-aged adults faced with relationship issues, life transitions, depression, and anxiety. Estefani has 5 years of clinical experience, helping a diverse array of clients to better manage their mental health through counseling and therapy.
Estefani received her Master's in Clinical Counseling with an emphasis in Marriage and Family Therapy, from California State University Long Beach. In her sessions, Estefani specializes in cognitive behavioral methods, exposure response prevention, and strength-based therapeutic approaches. She also has prior experience as a school-based therapist and can help teens to quickly develop trust and communication skills to better manage interpersonal and familial conflict.
Estefani seeks to meet your unique mental health needs by utilizing a collaborative approach, helping you to develop positive coping strategies to manage life's challenges, in a healthy manner. Estefani will work with you to create a personalized therapy "game plan" and wants her clients to feel safe and truly involved in each session.
Education
California State University
Master's in Clinical Counseling
Specialties
Relationship Issues
Life Transitions
Depression
Anxiety
Family Conflict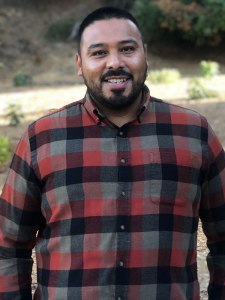 Self Pay Rate: $119
Jose Gutierrez, LMFT
Philosophy of Care
I am a bilingual (Spanish/English) Licensed Marriage and Family Therapist with years of experience working with individuals, couples, and families. I graduated from Antioch University, Los Angeles with a Masters degree in Clinical Psychology with an emphasis in Marriage and Family Therapy. I help individuals, children, family, and couples dealing with trauma, depression, anxiety, behavioral issues, life transitions, and other debilitating situations.
Born and raised in South Los Angeles. As a kid from a low income neighborhood, I was oblivious to psychotherapy and the mental health field. My dad would make statements such as: "boys don't cry" "act like a man". Coming from a biracial background (Latino/Black) I grew up confused, as I physically look Latino. There were many stereotypes that I molded into, and it was not till graduate school that I was able to fully process and understand who Jose is.
I specialize in childhood emotional neglect (CEN) and trauma focused cognitive behavioral therapy (TF-CBT) to help adults and children find their own sense of accepting and loving themselves, overcome trauma, and to gain fulfilling relationships.
Utilizing a holistic client centered approach, I bring a blend of 'my experiences' and engage with you in many different psychotherapeutic techniques to maximize your own inner strengths. I help to differentiate the past from the present in terms of cognition, emotions, body sensations and behaviors.
I will offer support, show genuine interest and give honest and timely proactive feedback to help you see subjective experiences more objectively and take initiative in your own life. We will aim to let go of the need for perfection and strengthen your won sources of inner knowledge and wisdom.
In an atmosphere of safety and support, I will help you understand yourself in new ways, by empowering you to change areas of your life that once felt stuck or overwhelming. As a biracial queer male, I understand many obstacles life can throw at us.
Education
Antioch University
Masters degree in Clinical Psychology
Specialties
Trauma

Depression

Anxiety

Behavioral Issues,

Life Transitions

Anger Management
Family Conflict
Self Esteem
Men's Issues
Parenting
LGBTQIA+
Jude Levasseur, PMHNP-BC
Philosophy of Care
Jude Levasseur is a Psychiatric-Mental Health Nurse Practitioner in the state of California. He has been a health care executive for more than 20 years with broad experience in clinical, medical, nursing relations, utilization management, quality assessment, business development, regulatory compliance, and nursing practice. Jude has a successful track record of implementing changes to maintain sustainable profits, reduce costs, and improve patient satisfaction. He demonstrates a strong result orientation, combined with interpersonal and leadership abilities to attain patients and team-oriented outcomes.
Jude's educational background includes a Bachelor's degree in nursing and an MBA in Healthcare Management from the University of Phoenix as well as a Master's degree in nursing from Walden University. Jude's previous roles include Psychiatric Mental Health Nurse Practitioner at Newport Academy, Region Sr. Director of Clinical Operations for Kindred Healthcare, and the Chief Nursing Officer at Huntington Beach Hospital.
Jude lives in Orange County, California with his wife Brooke and his daughter Preslie. His hobbies include hiking and boating on the beautiful coastlines of Southern California. Catalina Islands is Jude's preferred spot for fishing, boating, and hiking.
Education
Master of Science in Nursing
Walden University
Specialties
Depression

Anxiety

Bipolar

ADHD

OCD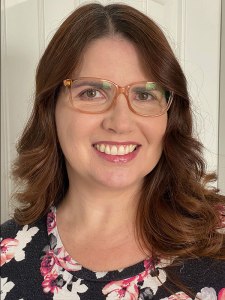 Self Pay Rate: $149
Yo-at Silverman, LMFT
Philosophy of Care
Yo-at Silverman is a Licensed Marriage and Family Therapist (LMFT) who focuses on client care from a perspective of compassion, kindness, and adaptability. Yo-at began working in the field of mental health over 15 years ago, and in that time, she has worked with a wide variety of patients across mental health settings including private practice, homeless shelters, schools, and day treatment facilities. Today, Yo-at works with adults as they navigate the roads of anxiety, depression, life-change, and adjustment struggles.
Yo-at completed her Master of Arts (MA) in Clinical Psychology at New College of California. She utilizes strength-based, solution-focused, and individually-minded approaches designed to promote self-awareness, enhance self-care and coping skills, and support clients in their times of transition and need. Yo-at seeks to form a warm and supportive relationship with you as you work together in reaching your mental health goals.
Education
New College of California
Master of Arts in Clinical Psychology
Specialties
Couples/Marriage Counseling
Family Therapy
Anxiety/Stress
Depression
ADHD/ADD
Mood Disorders
Mindfulness/Meditation
Anger Management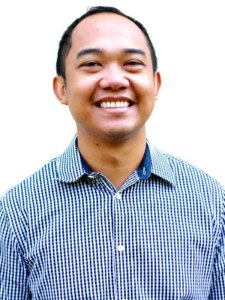 Self Pay Rate: $199: Intake $149: Follow-up
Joseph Derije, PMHNP-BC
Philosophy of Care
Joseph is board certified Psychiatric Mental Health Nurse Practitioner, he graduated from Gonzaga University with a Master's in Nursing. He completed his undergraduate degree from Ohio University. Upon graduation, he trained under Exodus Recovery Foundation. Currently, he provides care for clients in his local community with a focus on team based approach and patient centered care.
Education
Gonzaga University
Master's of Science in Nursing
Specialties
Mood disorders
Anxiety disorders
Schizophrenia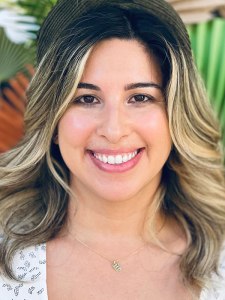 Self Pay Rate: $199: Intake $149: Follow-up
Michelle Chieme, PMHNP
Philosophy of Care
Michelle Chieme is a Nurse Practitioner in the state of California who specializes in the field of psychiatry.  Michelle has a wealth of experience treating adults seeking help with depression, anxiety, and life adjustments. She completed her Master's Degree of Science In Nursing at Azusa Pacific University. She is a Board-Certified Psychiatric Mental Health Nurse Practitioner and is credentialed by the American Nurses Credentialing Center (ANCC).
Michelle incorporates a nursing-based approach that is patient focused while also taking into consideration the individual's environment as a whole. She works collaboratively with clients to determine the best form of treatment that will meet their unique needs while also promoting mindfulness and introspection.
Michelle is passionate about destigmatizing mental health. She especially enjoys working with clients who have been silently suffering from depression/anxiety and are ready to take the first step towards getting treatment. Michelle looks forward to connecting with you in a safe and nonjudgmental space, where together we can work towards building resiliency and getting you back to your best life.
Education
Azusa Pacific University
MSN In Nursing
Specialties
Depression
Anxiety
Life Adjustments
Mood Disorders
Stress Management