Meet our Providers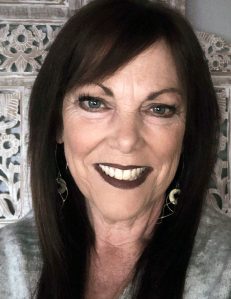 Accepting:
Pending:
Cigna
ComPsych
First Health
Humana
Magellan
Medicare
Multiplan
United Healthcare
Self Pay Rate: $99
Diane Carson, LCSW
Philosophy of Care
Transition can be overwhelming. Diane seems to truly understand coming from numerous points in her life of transition such as relational, health, and career.  So, to honor you, Diane won't promise seeking direction and clarification will be easy but together she will help to support you to find the solutions. Diane will help you take charge of your life again. She will acknowledge your current emotions and Diane will help to shift your perceptive that will invite change and growth in your life. 
Diane is so enthusiastic about the concept what we attract comes from what we think about ourselves, personal and professional experiences, and the conditioning of old childhood patterns. In a Co-creating process, You and Diane will work and achieve in breaking old habits and gain healthy self-focus.  By turning around negative interactions to positive that will lead to rewarding and new connections.
Diane's clinical and personal observations come from a mindful and mediative training and practice. That is not to say that she does not practice conventual forms of therapy. Diane incorporates both transitional and transformative methods of therapeutic practice.  This combination is meant to be supportive and non-judgmental. Diane offers, " Let's take this journey together!"
Education
Master of Social Work
University of Denver
Specialties
Anxiety
Depression
Mood Disorders
Substance Use/Addiction
Grief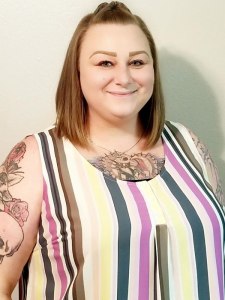 Accepting:
BCBS of CO
Cigna
Multiplan
Pending:
Aetna
ComPsych
First Health
Humana
Magellan
Medicare
United Healthcare
Self Pay Rate: $99
Ewa Godinez, LPC
Philosophy of Care
"Do not set aside your happiness. Do not wait to be happy in the future. The best time to be happy is always now." Roy T. Bennett
"The beauty is that through disappointment you can gain clarity, and with clarity comes conviction and true originality." Conan O'Brien
Ewa graduated from the University of Colorado, Colorado Springs in 2018 with a Master of Arts degree in Clinical Mental Health Counseling with an emphasis in addiction. She is a Licensed Professional Counselor, Licensed Addiction Counselor, and National Certified Counselor registered with the state of Colorado. She has worked with an array of clients – from teenagers to young adults to geriatrics – at several different settings, including community college, private practice, prison, inpatient hospital, and detox facility. 
Ewa understands that a safe, supportive, non-judgmental space is crucial when you reach out for help and guidance. Her passion lies in trying to help you work through all life throws at us to be the best possible version of yourself. She is very person-centered, existential, and solution focused, using mindfulness, Cognitive Behavioral Therapy, Dialectical Behavior Therapy, motivational interviewing, and reality therapy in her approach. Ewa is also EMDR trained and well versed in trauma focused therapy.
Ewa is real and honest. She is relatable and empathetic. When you are struggling, Ewa will encourage and empower you. She will also gently challenge you to be uncomfortable because in that discomfort is where we change and grow. Change is scary, and it is also inevitable. Ewa's kind and welcoming demeanor will provide you with an environment in which you can work on some difficult issues and circumstances.
Ewa believes we are all inherently good and want to be happy and healthy, and sometimes we just get in our own way of living our best possible lives. She will meet you where you are and walk alongside you on your journey to where you want to be. Ewa would be honored to help you work with your thoughts and feelings and get through obstacles and roadblocks so that you can change your world.
Education
Master of Arts in Clinical Mental Health, with a focus in Addictions
University of Colorado, Colorado Springs
Specialties
Depression and Anxiety

Stress Management and Coping Skills

Addiction and Substance Abuse (Self and Loved Ones)

Trauma and PTSD

Life Transitions and Adjustments

Suicidal Ideation and Self-Harm

LGBTQ+

Self-Esteem and Self-Improvement

Families and Relationships

Grief and Loss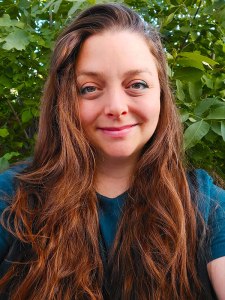 Accepting:
Pending:
Aetna
Beacon Health Options
Cigna
ComPsych
Humana
Magellan
Multiplan
Tricare
United Healthcare
Self Pay Rate: $199: Intake $149: Follow-up
Holly Claire Werstein, PMHNP-BC
Philosophy of Care
Holly Claire Werstein, Psychiatric Nurse Practitioner has 12+ years of experience in mental health.  Holly completed her BSN and MSN from the University of Texas at Austin. She became a psychiatric nurse practitioner in 2015. She also has a BA in Psychology, BCom in Management, and an MBA from the University of Otago in Dunedin, New Zealand.  She cares a great deal about people and wants to support her clients becoming their best selves. She knows that mental health is a foundational pillar to personal and community wellness. Without mental health, clients, relationships, careers, and families can falter. With it, they thrive!
From outpatient to inpatient care to emergency rooms and corrections, Holly has helped heal afflicted minds and emotions and assisted clients to find peace. With patient-centered medication prescribing, a trauma-informed approach, mindfulness, therapeutic laughter, and up-to-date neurobiological research, Holly supports both adolescent and adult clients.
Holly's ideal clients are adolescents and adults seeking to be free and find peace from post traumatic stress disorder (PTSD), depression, anxiety, panic attacks, nightmares, disordered eating, psychotic and mood disorders, family conflict, existential crises, and/or life transitions. She is a member of the LGBTQ+ community and welcomes the opportunity to serve those questioning gender, orientation, and identity.
Education
University of Texas at Austin School of Nursing
BSN in Nursing
MSN in Nursing
Specialties
Trauma & PTSD

Women's Issues

Teen & Parenting Issues

Depression

Anxiety

Bipolar disorders

Eating Disorders

Anger management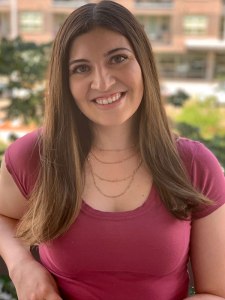 Accepting:
Pending:
Cigna
ComPsych
First Health
Humana
Magellan
Medicare
Multiplan
United Healthcare
Self Pay Rate: $99
Shannon Kinsey, LPC
Philosophy of Care
I get it, asking for help is difficult, and you searching through this site is a big step towards a new future! Everyone needs support sometimes, and this is a safe place to find that. I want to work collaboratively with you to help you understand and change the patterns in your life that may be holding you back. Whether it is due to mental health struggles, past trauma, life transitions, daily endeavors, confidence, or relational issues, I want to aid in finding solutions. You don't have to navigate this alone any longer, let's work together towards your goals and growth you have been striving for. 
Shannon uses a strengths-based approach, with an integrative and multicultural model, bringing both evidenced-based practices while remaining person-centered empowering you to guide your treatment. With attachment-based work, Shannon utilizes DBT, CBT and ACT. Shannon has a bachelor's degree in psychology and a master's degree in Clinical Mental Health Counseling from University of Northern Colorado. Shannon is licensed in the state of Colorado as a professional counselor. She has a diverse range of experiences from inpatient and outpatient levels of care to age ranges of adolescents to adults to seniors, working with diagnoses of schizophrenia, bipolar, personality disorders, PTSD, depression, and anxiety and has worked with individuals, groups, families, and couples. 
If you are just starting this self-discovery journey, or have been in treatment before, Shannon looks forward to walking alongside you towards a brighter future. Reach out and see if she could be a good fit for you!
Education
Masters in Clinical Mental Health Counseling
University of Norther Colorado
Specialties
Bipolar Disorder
Personality Disorders
Depression
Anxiety
PTSD