Meet our Providers
Danielle Zaderaka, PMHNP
Philosophy of Care
Danielle Zaderaka is a Board Certified Psychiatric Nurse Practitioner with over 6 years of experience in psychiatry. She is passionate about working with both adolescents and adults, and she helps clients manage a wide range of mental health challenges including anxiety, depression, ADHD, insomnia, trauma, and more. Danielle also has previous experience working in an emergency room setting — as a former Psychiatric Acute Care Nurse Practitioner, she understands the unique intricacies of poor functioning and life interrupting symptoms, particularly with adolescents.
Danielle understands the difficulty of finding a provider who actually listens and exercises ethical and compassionate prescribing. Getting to know you and how you want to improve your life is one of her top priorities. Too often, clients feel they don't get the time and appreciation for their needs — helping you start each day with a better baseline means better days ahead. Improving overall functioning and examining the small details to make big changes is our ultimate goal!
As a conservative prescriber, Danielle seeks to apply a "whole person" approach to medication management. Considering holistic and natural ways of symptom management with a healthy appreciation for psychopharmacology, Danielle blends treatment options for the best outcome that works for you! She works hard to ensure you feel heard, supported, and comfortable with every medication. A strong advocate for medication education, she will also ensure you know what to expect what a given medication will do for you and how it will impact you. Danielle assures you that she considers multiple factors when choosing a medication protocol and avoids polypharmacy.
Working with a psychiatric provider can be overwhelming, but having someone who listens and understands can help. Danielle is a great listener and support system, and she will treat you with the utmost respect. She will help you improve your functioning and live well!
Education
Walden University
Master of Science in Nursing
Specialties
Anxiety

Depression

Anger

ADHD

Coping Skills

Oppositional Defiance

School Issues

Self Esteem

Sexual Abuse

Sleep or Insomnia

Stress

Trauma and PTSD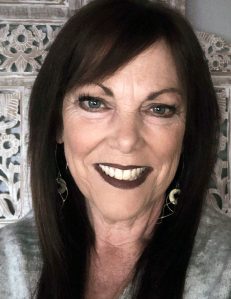 Self Pay Rate: $99
Diane Carson, LCSW
Philosophy of Care
Transition can be overwhelming. Diane seems to truly understand coming from numerous points in her life of transition such as relational, health, and career.  So, to honor you, Diane won't promise seeking direction and clarification will be easy but together she will help to support you to find the solutions. Diane will help you take charge of your life again. She will acknowledge your current emotions and Diane will help to shift your perceptive that will invite change and growth in your life. 
Diane is so enthusiastic about the concept what we attract comes from what we think about ourselves, personal and professional experiences, and the conditioning of old childhood patterns. In a Co-creating process, You and Diane will work and achieve in breaking old habits and gain healthy self-focus.  By turning around negative interactions to positive that will lead to rewarding and new connections.
Diane's clinical and personal observations come from a mindful and mediative training and practice. That is not to say that she does not practice conventual forms of therapy. Diane incorporates both transitional and transformative methods of therapeutic practice.  This combination is meant to be supportive and non-judgmental. Diane offers, " Let's take this journey together!"
Education
Master of Social Work
University of Denver
Specialties
Anxiety
Depression
Mood Disorders
Substance Use/Addiction
Grief