Meet Our Providers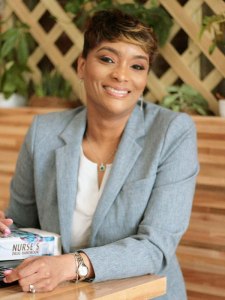 Self Pay Rate: $199: Intake $149: Follow-ups
Daffaney Webster, PMHNP
Philosophy of Care
Daffaney is a Psychiatric Mental Health Nurse Practitioner- Board Certified by the State of Louisiana.  Daffaney is a member of the American Nursing Association, The American Psychiatric Nurses Association, and the Louisiana State Nurses Association. As a Psychiatric Mental Health Nurse Practitioner; Daffaney will provide holistic care for the family with an integrative approach. Daffaney received her master's degree from the University of South Alabama with also receiving a master's degree in Health Care Administration in 2013 at the University of Phoenix. Daffaney enjoys the population she works with and has committed her career to mental health services for over 15 years.
After working over a decade in mental health, Daffaney has obtained the advance knowledge in mental health care delivery inpatient and outpatient, forensic psychiatric treatment, care coordination, community placement, substance abuse treatment, medication management, inclusive of treatment planning for pre-trial, competent and incompetency forensically involved clients. Daffaney's experience has provided her the opportunity to navigate into state and federal government subsidy programs, pharmaceuticals, and private health care integrated care systems. Moreover, while her position as a Register Nurse, her education has afforded her a well-rounded skillset, including excellent administrative skills, leadership and communication.
In addition to my experience and relationship-building experience, I have obtained great communication skills and a passion for mental health care. My focus will be to listen to you and provide the best care possible. Apart of my responsibility to you is to practice with care, and empathy. I am eager to meet with you and be your Psychiatric Mental Health Nurse Practitioner.
Education
University of South Alabama
Masters Degree
Specialties
18+ Medication Management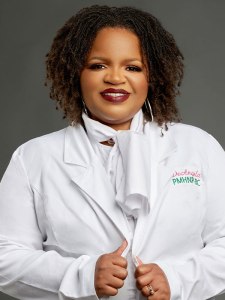 Self Pay Rate: $199: Intake $149: Follow-up
DeAngela Francis-Johnson, PMHNP-BC
Philosophy of Care
When asked about who had the most positive influence on her life, DeAngela K. Francis-Johnson dedicated that title to her highly empathetic and intuitive mother and father. She carried their lessons of wisdom, patience, self-awareness, and kindness for all with her into her profession and built those values directly into her patient care philosophy. Known for her extreme consideration and respect for others, DeAngela greatly enjoys getting to know her patients as a way to better provide them with the emotional management tools necessary to build a healthy lifestyle and experience relief from their condition. 
DeAngela is passionate about offering quality psychotherapy and individualized treatment plans which are paired with medication if needed. She is dedicated to ensuring each of her patients know they are heard and understood, cared for, and understood while doing the necessary internal work to overcome their condition and improve their quality of life. 
Offering her patients applicable quality solutions and seeing them gain relief from their problems is one of DeAngela's favorite aspects of her career. Furthermore, she greatly enjoys getting to meet different people while playing a part in improving their quality of life. She happily invites anyone seeking help to reach out to her for care and assistance. 
Education 
McNeese State University
Post Masters in Psychiatric Mental Health Nurse Practitioner
Grambling State University
Masters of Science in Nursing 
Specialities
Anxiety 

Depression

LGBT Issues 

Mood Disorder 

Sleep Disorders 

Bipolar Disorder 

Substance Abuse 

Adjustment Disorder 

Alcohol Dependency 

Post-Traumatic Stress Disorder
Keshia Hicks, LPC
Philosophy of Care 
Keshia James Hicks is a Licensed Professional Counselor (LPC) in the state of Louisiana. She has  seven years of experience within the mental health field. She is originally from the Bahamas,  born and raised. Keshia considers it an honor to journey with her clients through their various  life paths. She is a therapist open to learning and discovering new approaches to use with her  clients. She has experience working with a diverse body of clients, from all age and life  spectrums, dealing with grief and loss, life direction, self esteem and many other life  narratives.  
Keshia operates from a existential theory base, while using the modalities of mindfulness,  solution focused, motivational interviewing and CBT. She understands that every client is  different and unique in their way so she keeps flexibility as a foundational pillar in her role as  therapist.  
She understands that therapy can be an uncertain journey for some, filled with questions.  Keshia understands the apprehensive client and the eager one. Keshia is warm, and some may  say humorous as she builds rapport with new clients. Her desire to see clients thrive and  overcome any challenge(s) they face fuels her excitement to do the work she does.  
Education 
Master of Counselor Education, concentration in Marriage and Family Therapy Specialties
Southeastern Louisiana University 
Specialties
Grief and Loss  

Relationship Issues  

Stress Management  

Life Direction  

HIV/AIDS  

Changes/Adjustment  

Parenting  

Caregiver Fatigue  

Domestic Violence  

Marriage and Family  

Pre-Marriage Counseling 

Christian Counseling 

Self-esteem