Though having and raising a child can be a wonderful and fulfilling experience, giving birth certainly comes with its tribulations. A myriad of emotions often accompanies the grueling process of giving birth. Some new parents might feel tired, anxious, unhappy, or even angry during the hard process of postpartum recovery. 
However, sometimes these feelings become too intense to handle. Postpartum anger that started as annoyance can morph into uncontrollable rageful episodes. It can make new parents feel like they're losing control. However, there is a common, yet often underrecognized, reason for these strong emotions. It's a condition called postpartum rage, a mood condition that develops after giving birth and causes sudden bursts of anger.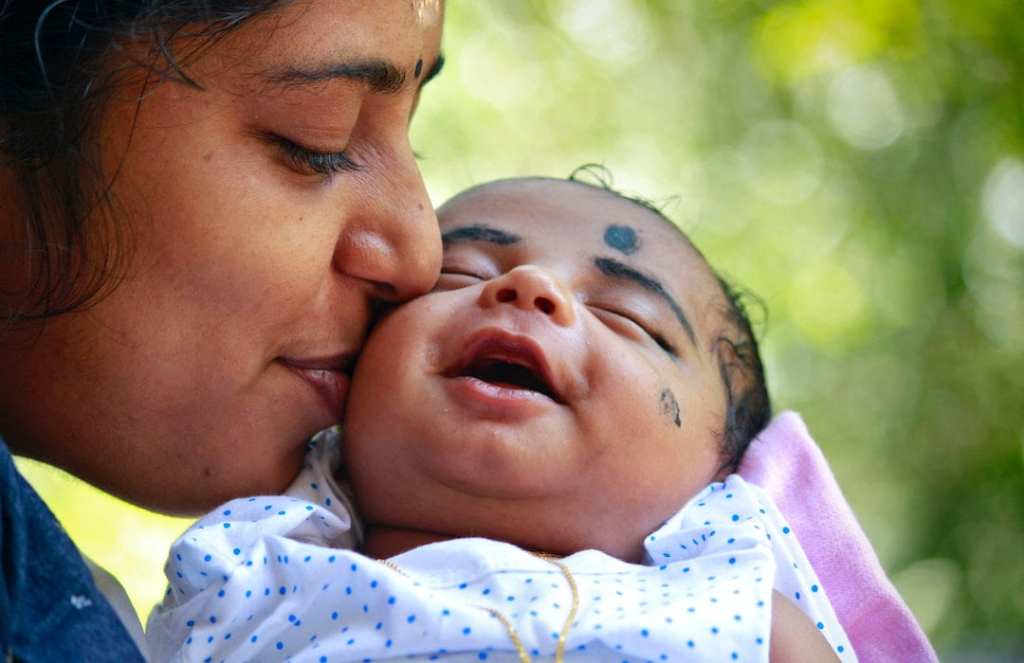 What Is Postpartum Rage?
One part of postpartum that isn't always talked about is the chance of having postpartum rage. New mothers can have extreme feelings of anger, frustration, and rage within the weeks after they give birth.
Postpartum rage is defined as a condition that causes angry outbursts, short-temperedness, and bouts of aggression or violence seen during the postpartum period. 
It acts similarly to postpartum depression or psychosis, though postpartum rage is not an official diagnosis. Rather, it's encompassed by the scope of perinatal mood and anxiety disorders (PMAD), since it can act as a sign that a postpartum mood disorder, such as postpartum depression (PPD) or postpartum anxiety (PPA) might be present. However, people can experience PPD and PPA without experiencing postpartum rage.
There are no confirmed causes of postpartum rage, but there are many factors that can increase your risk of experiencing postpartum rage, and thereby postpartum depression or anxiety. 
A personal or familial history of depression.

Excessive fatigue due to lack of sleep or inadequate recovery time.

Disruption to your routine due to life changes and adjusting to parenthood. 

Life stressors like money issues, or relationship trouble coupled with the stress of being a new parent.

Changes in hormones such as the sudden drop in progesterone and estrogen that happens after giving birth.

Varying intense emotions such as powerlessness, uncertainty, low self-esteem, anxiety, or guilt that can often accompany giving birth. 

Difficult births, illness, or physical injury to yourself or the baby.
Why Am I So Angry All the Time After Having a Baby? Is Rage Part of Postpartum?
There can be immense amounts of pressure on new parents to adjust with their new lives while maintaining their old ones. With so much else to focus on, it can be jarring to find yourself acting out in anger in ways you never have before. However, postpartum rage is surprisingly common. 
Despite how often it occurs, though, it can feel confusing and shameful to seek help for postpartum rage. People with postpartum rage can struggle with societal expectations that come with giving birth. Often, the assumption is that new parents are full of joy and fulfillment in regard to their new baby, so if uncontrollable feeling of anger permeate the atmosphere, one might try to hide it or deal with it themselves instead of pursuing treatment.
However, getting help from a mental health or medical professional is the best course of action to get you back to your normal self. Don't be afraid to seek multiple opinions if you feel that your doctor or therapist isn't acknowledging your symptoms.
Can Postpartum Make You Violent? Postpartum Rage Violence
Yes, postpartum rage can make you somewhat violent as well as just angry or irritable. Postpartum rage can cause you to escalate situations when you typically wouldn't, even going so far as to yell, scream, or throw things. Often, close family members become the main recipients of this behavior, since they are likely the ones that are around you most. This is why it's important to notice these patterns and talk to a medical or mental health professional about your symptoms.
Postpartum Rage Symptoms
Postpartum rage can look different in everyone, but there are central symptoms to look for when someone is screened for it. Postpartum rage symptoms include:
Extreme anger or uncontrollable temper

Being flooded with emotions after an outburst

Increased or uncontrollable crying

Thoughts of violence or violent action

Intense annoyance or irritability

Having trouble shaking angry thoughts or moods

Excessive screaming, swearing, or physical violence

Depressive symptoms like increased isolation, feeling worthless, or loss of interest in activities

Negative feelings toward the baby or family

Having a hard time sleeping

Increased anxiety

Feeling out of control or powerless
These symptoms can be a harbinger of postpartum depression, and can sometimes look very much like postpartum depression. It is important for post-birth parents to be screened for anger as well as depression or anxiety so that they can get the help they need when they need it. Screening for postpartum rage not only gives those struggling with it an opportunity to get the treatment they need, but can also help prevent it from progressing into postpartum depression.
Want to talk to a therapist?
Start working with one of our top-rated providers. We have availability now and accept most major insurances.
Can You Become Bipolar After Pregnancy?
One of the six postpartum mood and anxiety disorders is postpartum bipolar disorder, which is the onset of bipolar disorder caused by giving birth. This diagnosis is rarer than the rest of the PMADs, but it is listed in the Diagnostic and Statistical Manual of Mental Disorders, Fifth Edition, (DSM-5) as a type of bipolar disorder.
Some experts also believe that postpartum bipolar disorder can cause more intense emotions during a manic episode, and the postpartum rage might be connected to bipolar disorder.
How Long After Birth Can You Get Postpartum Rage?
Postpartum mood disorders will likely onset within the first three months after birth. However, they can come on many months later in some cases, so it's important to keep getting screened for them. 
How Long Does Postpartum Rage Last If Untreated?
There isn't an established "average" time to have postpartum rage, since its persistence is often dependent on how quickly someone is diagnosed and what is done to treat it. However, most PMADs can continue for months on end if they're left untreated.
Other factors can also increase the likelihood of postpartum mood disorders lasting longer, including:
Difficulty with breastfeeding

Parents or children experiencing medical difficulties

A complex or traumatic delivery

A history of depression or other mental conditions

Hurdles like losing a job or death of a loved one

Lack of adequate support

Experiencing postpartum mood disorders in the past
However long yours may last, it's important to remember that they are, in fact, temporary. Treatment and support will help you recover much faster than trying to handle these difficult trials yourself.
What Treatment Options Do I Have?
There are many different options for treating postpartum rage. What's most effective will depend on who you are and what your situation is, since postpartum rage will look different for everyone. Here are some helpful treatment options for postpartum rage:
Support groups

can be a powerful way to validate your experience with postpartum rage and help comfort you during this difficult time.

Psychotherapy

can be an informative and supportive process. Therapists can help you discover your triggers and give you healthy tools to deal with your rage.

Medication

may be necessary for short periods, depending on how severe your postpartum rage is. Medication like antidepressants can give you a boost and help break you out of the cycle of rage and depression that postpartum rage can bring, allowing you to

manage your emotions

more easily.

Journaling

is a good way to care for yourself and identify your rage triggers and regularly assess how you feel, making a great supplement to professional treatment. By gaining this knowledge, you'll be able to better deal with your episodes in the future.

Lifestyle changes

such as mindfulness and meditation, exercise, improved diet, and scheduled self-care time are another great supplement to medical and mental health treatment, and can go a long way in helping you feel more like yourself.
Again, since postpartum rage comes in many different shades, it's best to speak with a doctor/OB-GYN about which treatment options they believe would benefit you the most.
Postpartum Rage Support Groups
Even if you decide on a treatment other than support groups, it could still be a good idea to participate in one alongside your other treatment. Support groups go a long way to dull the shame and guilt that can come with postpartum rage, and can help normalize what you're going through.
Postpartum rage can be very isolating, but it won't last forever, and there are ways to help you out of it. If you think you might be experiencing postpartum rage, know that you're not alone in your struggles and that getting set up with treatment is the surest way to get back on your feet.