Borderline personality disorder (BPD) is a mental health condition that causes difficulty with emotional regulation, behavioral issues, and self-image struggles, which can result in mood swings, unstable relationships, and self-destructive and impulsive behavior. 
BPD is one of many personality disorders, which are a consistent pattern of experiences of oneself and the world that is at odds with one's culture, a pattern that feels pervasive and inflexible. This pattern also persists throughout one's life, from adolescence and early adulthood, unlike anxiety and depression, which show a marked departure from the client's normal behavior.
Living with intense emotions can be very difficult to manage, but with the right help and support, borderline personality disorder is highly treatable.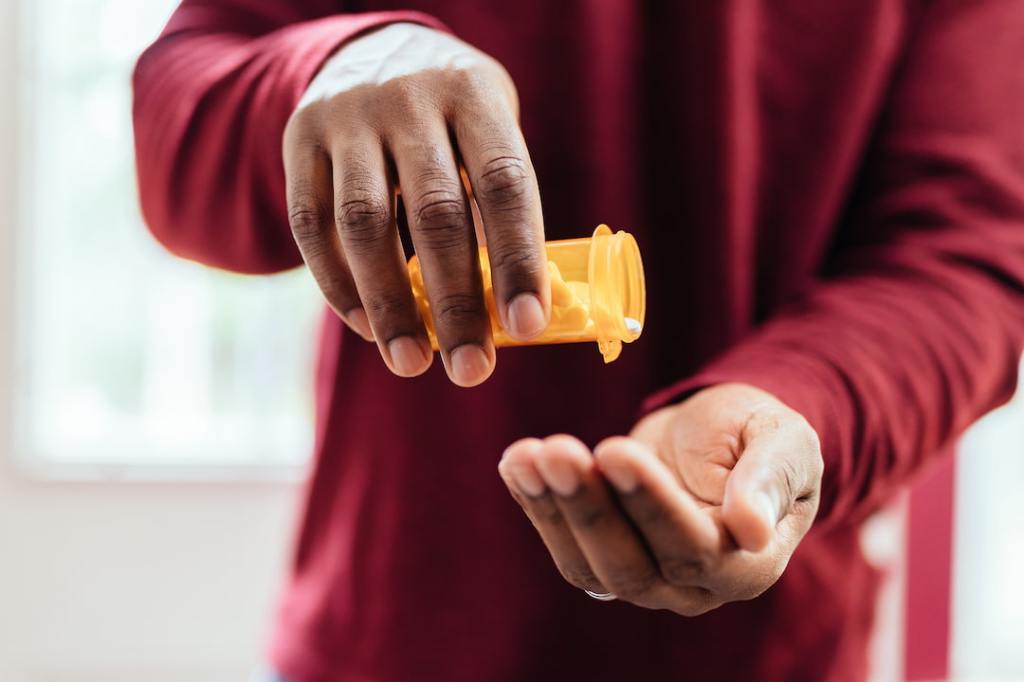 Are There Any Effective Treatments for Borderline Personality Disorder?
The two most effective treatment approaches for BPD are psychotherapy, also known as talk therapy, followed by medication. If you believe you could have BPD, consider talking to a mental health professional about your symptoms. Since BPD symptoms can also look very similar to PTSD, anxiety disorders, ADHD, depression, and bipolar disorder (and vice versa), seeking a formal diagnosis is the best first step. 
Once you've been diagnosed, you can speak with them about what treatment would be best for your symptoms. 
Can BPD Be Treated With Medication?
As mentioned above, BPD can be treated with medication. Medication is used to ease some of the symptoms that may affect people with borderline personality disorder. Medication is mostly implemented for symptom reduction or treating comorbid issues such as depression, anxiety, impulsiveness, or aggression.
This can be helpful for many people with BPD, as co-occuring conditions are very common with BPD, specifically mood disorders.
What Is the Most Effective Treatment for Borderline Personality Disorder?
While the most effective treatment for borderline personality disorder is psychotherapy, medication can also be helpful in reducing symptoms.
What Medication Is Best for Borderline Personality Disorder?
Various classes of medication for borderline personality disorder can be used to help with symptoms. The three most common include:
Antidepressants: These are medications that are designed to treat depression but are also frequently used to treat anxiety, BPD, and even insomnia. Types of antidepressants include selective serotonin reuptake inhibitors (SSRIs), serotonin and norepinephrine reuptake inhibitors (SNRIs), and other atypical antidepressants.
Antipsychotics

: Medications in this category are meant to treat psychosis, which is a mental disorder that involves periods of being disconnected from reality. Psychiatric providers prescribe antipsychotics to treat conditions like schizophrenia, schizoaffective disorder, forms of bipolar disorder, severe depression, as well as

symptoms of BPD

such as paranoia, anger, impulsivity, and anxiety.

Mood stabilizers

: This type of medication works to stabilize one's mood and prevent symptoms like manic episodes, depressive episodes, and various mood swings. For this reason, it's commonly used to treat bipolar disorder. Examples of mood stabilizers include lithium and anticonvulsants.
Want to talk to a therapist?
Start working with one of our top-rated providers. We have availability now and accept most major insurances.
Do Mood Stabilizers Work for BPD?
As stated above, mood stabilizers are one of the most common medications for borderline personality disorder. Though the way it functions is not entirely understood, stabilizers can be helpful in improving functioning by, of course, stabilizing one's moods.
Because they work in this way, they can help people with BPD manage their emotions more effectively.
Is Zoloft Good for Borderline Personality Disorder?
SSRIs such as Zoloft have been found to be helpful in mood for people with borderline personality disorders. 
What Is the Best Antidepressant for BPD?
Antidepressants such as fluoxetine and Zoloft (sertraline) have been found to be useful in helping with mood, both of which are SSRIs. 
Is SSRI or Antipsychotic Better for BPD?
The choice between borderline personality disorder medications is a decision that's dependent on the patient and their symptoms. SSRIs can help with general mood and prevent emotional highs and lows, but antipsychotics may be best for people that struggle with anger or psychotic episodes. 
SSRIs also don't have the same burden of side effects as antipsychotics; for some, the efficacy of antipsychotics may not outweigh the side effects.
Does Borderline Personality Disorder Medication Cause Weight Loss?
Gaining weight while taking medication for BPD can occur, depending on the medication and patient's history. Antidepressants have the potential to cause weight gain, but it's most commonly caused by antipsychotics and most mood stabilizers (aside from lamotrigine).
Though this is a common side effect, if you start to gain or lose weight rapidly and become concerned for your health, check in with your prescriber and see if your medication is still the best option for you.
How Do You Control BPD Depression?
The best way to treat depression occurring in someone with BPD is by seeing a psychotherapist and, if you're on medication, making sure to take your medication. If you're struggling with depression, a therapist can give you a safe space to talk about your emotions, support, and work with you to create a comprehensive treatment plan.
Support groups can also be a good outlet for people with BPD and depression. Meeting people that have similar struggles and issues can help with the feelings of loneliness and isolation that often accompany depression.
Can Borderline Personality Disorder Be Cured?
There is no "cure" for BPD, but with the right therapist and treatment plan, symptoms can be reduced as you work to understand and better control them. If you have BPD and are struggling to manage your symptoms, talk to a mental health professional about what you're dealing with and see what they can do to help.