Do you feel like you're falling behind everyone else? Are you disappointed with your life today? If you're in your mid-twenties or early thirties and you feel disappointed with your life—seeing where your friends or family are or were at this point in their lives and starting to despair about your situation—you might be experiencing a quarter-life crisis. This period is often characterized by significant stress and serious soul-searching, feeling the need to figure out who you are and how to reach the amount of success you see in your peers. 
This game of comparison can feel pretty miserable, but there is good news about your quarter-life crisis: Instead of harping on how your life is "supposed to be," this is an opportunity to stand back and take a good, hard look at your life. This is the time to figure out what your motivators are and what you can do with them to make your life feel happy and fulfilling again.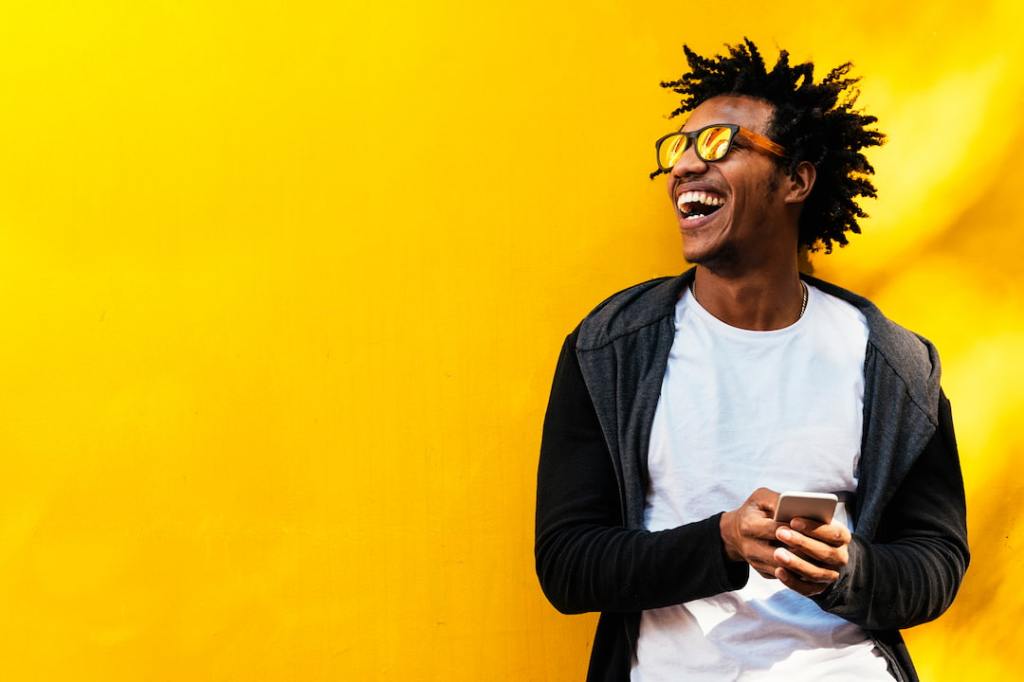 What Is a Quarter-Life Crisis?
A quarter-life crisis is a term used to describe a period of uncertainty and anxiety that some individuals experience in their twenties or early thirties. It is often characterized by feelings of confusion, dissatisfaction, and a sense of being lost or directionless. 
The term "quarter-life crisis" is actually a play on the term "midlife crisis," which is a similar phenomenon that occurs in middle-aged people. However, a quarter-life crisis typically occurs during the transition from adolescence to adulthood when individuals are navigating significant life changes such as completing education, entering the workforce, and establishing their identities and goals. 
Not everyone experiences a quarter-life crisis, and it is not necessarily a universally recognized or diagnosed condition. However, the term has gained popularity in recent years as a way to describe the emotional and psychological struggles that some young adults may face during this transitional period.
During a quarter-life crisis, you may feel overwhelmed by the pressure to make important life decisions, such as choosing a career path, finding a romantic partner, or determining your life purpose. You may question your choices, compare yourself to your peers, and experience a sense of disillusionment with the expectations you once had for your adult life. You might also feel stuck where you are, not knowing which direction to go in or how to move forward.
If this sounds like you, it's important to know that you're not alone with these feelings. Confronting adulthood can be a scary and stressful time. It's important to remember that, as your life evolves, you are constantly doing and balancing things you've never done before. If it feels overwhelming, try to approach adulthood like any new task: Take it one step at a time, and be gracious with yourself.
At What Age Does a Quarter-Life Crisis Occur?
A quarter-life crisis typically occurs in a person's twenties or early thirties, hence the term "quarter-life." While there is no specific age range universally agreed upon, it is generally considered to happen sometime between the ages of 25 and 35, as individuals navigate the transition from adolescence to adulthood and grapple with the expectations and pressures of society. 
However, it's important to note that not everyone experiences a quarter-life crisis, and the timing and intensity can vary from person to person.
How Do You Know You Are Experiencing a Quarter-Life Crisis?
A quarter-life crisis typically involves feelings of confusion, anxiety, and a sense of being overwhelmed about one's future and life choices. While there is no definitive checklist to determine if you are going through a quarter-life crisis, listed below are some signs that might indicate you are experiencing one:
A quarter-life crisis is not a universal experience and its intensity and duration can vary from person to person. If you resonate with many of these signs and find them significantly impacting your well-being and daily functioning, it may be helpful to seek support from friends, family, or a mental health professional who can provide guidance and assistance during challenging times like this.
Why Am I Suffering From a Quarter-Life Crisis?
The transition between adolescence and adulthood involves taking on many new challenges and responsibilities, including getting to run your life for essentially the first time. Taking on all of this overwhelming change at once can quickly start to feel like too much, which can make stress expand into a full-blown crisis.
It's important to remember that a quarter-life crisis is a normal part of personal growth and development. Take this as an opportunity to explore your interests, set goals, seek support from friends, family, or professionals, and focus on self-care. 
Remember, it's okay to feel uncertain, and with time, introspection, and perseverance, you can navigate through this period and find greater clarity and fulfillment. 
What Is a Quarter-Life Crisis at 25 Like?
Here are some common features of a quarter-life crisis at the age of 25:
Career uncertainty:

Many individuals in their mid-twenties are still figuring out their careers and may feel overwhelmed by the pressure to establish themselves professionally. They may question their chosen career, feel unfulfilled in their current job, or struggle with finding a career that aligns with their passions and goals.

Identity exploration:

The early twenties can be a time of self-discovery and exploration. At 25, people may question who they are, what they want from life, and what values they hold. They may feel a sense of identity crisis or a discrepancy between societal expectations and their own desires.

Relationship challenges: Romantic relationships can be a source of stress during this period. Some individuals may feel the pressure to find a long-term partner or worry about the stability of their existing relationships. They might question their compatibility or commitment, or struggle with the balance between personal and relationship goals.
Financial concerns: At 25, many individuals are starting to face financial responsibilities such as student loans, rent, or saving for the future. Financial stress can contribute to the overall sense of anxiety and uncertainty during this phase.
Social comparison:

With the rise of

social media

, it's common for people in their mid-twenties to compare their lives to others, leading to feelings of inadequacy or a fear of missing out (FOMO). Seeing peers achieving milestones or seemingly having their lives together can intensify the pressure to meet certain societal expectations.
It's important to remember a quarter-life crisis will feel different to each person, as they each have unique situations and personalities that will react differently to the stress of adjusting to adult life. However, there might be similar factors at work contributing to these feelings.
In addition, while it can be a challenging time, a quarter-life crisis can also serve as an opportunity for personal growth, self-reflection, and making important life decisions. Seeking support from friends, family, or professionals such as career counselors or therapists can be helpful in navigating through this phase.
Is 25 Too Late to Change Your Life?
No, 25 is not too late to change your life. In fact, many people go through significant life changes well beyond their mid-twenties. It's important to remember that everyone's journey is unique, and people make life-changing decisions at different stages. 
At 25, you still have plenty of time to explore new opportunities, learn new skills, pursue further education, change careers, or embark on different paths. Many successful individuals have achieved great things later in life after making significant changes. 
It's important to approach change with a positive mindset and a willingness to adapt and learn. Take the time to assess your goals, interests, and values. Set realistic expectations, lean into your strengths, and create a plan to work towards your desired changes. Surround yourself with supportive people who can encourage and guide you along the way. Remember, personal growth and transformation can happen at any age. Embrace the opportunities ahead and believe in your ability to change your life for the better.
Want to talk to a therapist?
Start working with one of our top-rated providers. We have availability now and accept most major insurances.
What Should I Do With My Life at 25?
Deciding what to do with your life at 25 is a common question that many people face. While there is no one-size-fits-all answer, here are some general suggestions to consider:
Explore your passions:

Use your mid-twenties as an opportunity to explore different interests and hobbies. This can help you discover new passions and talents, and provide valuable insights into what you enjoy and excel at. Consider taking classes, joining clubs, or volunteering in areas that intrigue you.

Pursue education or skills development:

On  a similar note, evaluate whether further education or skill development would benefit your desired career path. This could involve enrolling in university, pursuing vocational training, or taking online courses to enhance your knowledge and skills in a specific field. Not only can it give you a boost when looking for a job, but self-development can also build a sense of achievement and accomplishment.

Gain professional experience:

Look for opportunities to gain relevant work experience. Internships, part-time jobs, or entry-level positions in industries that interest you can provide valuable insights, connections, and skills to help you advance in your career.

Network and seek mentorship:

Build a network of professionals and mentors who can provide guidance and support. Attend industry events, join professional organizations, and connect with individuals who are working in fields that align with your interests. Their experiences and advice can be invaluable in shaping your career path.

Embrace personal growth:

Focus on personal development by nurturing your emotional intelligence, improving communication skills, and cultivating a growth mindset. Engage in activities that promote self-care, maintain a healthy work-life balance, and build resilience.

Be open to change:

Remember that your interests, goals, and aspirations may evolve over time. Stay open-minded and be willing to adapt and explore new opportunities. Embrace the journey of self-discovery and allow yourself room to grow and change as you navigate through your twenties.
Remember that it's okay to go at your own pace—each person is on their own timeline and everyone's journey is unique. It's important to be patient, embrace uncertainty, and make choices that align with your own values and aspirations.
How Can I Overcome a Quarter-Life Crisis?
Experiencing a quarter-life crisis can be challenging, but there are several strategies you can employ to overcome it. Remember, overcoming a quarter-life crisis is a process that takes time. By taking proactive steps, seeking support, and staying committed to personal growth, you can navigate this challenging period and emerge stronger and more fulfilled on the other side. Here are some steps you can take:
Self-reflection:

Take time to understand the root causes of your crisis. Reflect on your values, passions, and long-term goals. Consider what aspects of your life are causing dissatisfaction or confusion.

Listen to your inner voice:

Your life purpose will be what tugs at your heart, and you have to listen to it. Tune into what excites you, and head in that direction. It's important to note that after years of hearing parents, teachers, and other adults telling you what you should do, the inner voice might sound a little foreign, but over time, it will become easier, even second-nature.

Embrace change:

Understand that change is a natural part of life, and it often leads to growth and new opportunities. Be open to exploring different paths and consider making changes in areas such as career, relationships, hobbies, or personal development.

Set meaningful goals:

Define clear, achievable goals that align with your values and passions. Break them down into smaller, manageable steps to make progress. Setting goals provides direction and a sense of purpose, helping you overcome the feeling of being stuck.

Seek support: Reach out to friends, family, or mentors who can provide guidance, understanding, and support. Share your thoughts and concerns with them. Consider talking to a therapist or career counselor who can provide professional assistance and help you gain clarity.
Explore new experiences:

Step out of your comfort zone and try new things. Travel, volunteer, join clubs or organizations, take up a new hobby, or

enroll in a course

. These experiences can broaden your horizons, spark creativity, and help you discover new interests or talents.

Take care of your well-being:

Prioritize self-care activities such as exercise, maintaining a balanced diet, getting enough sleep, and engaging in activities that bring you joy. Practice

mindfulness

,

meditation

, or other

stress-relieving techniques

to manage anxiety and gain a clearer perspective.
Create the things you want to see in the world:

Rather than waiting around for somebody else to do something, step up and try something on your own. Get rid of the excuses about why you're not the person for the job. If you really want to see something get done, who makes a better candidate than you?

Accept uncertainty

: Understand that uncertainty is a part of life, and it's okay not to have all the answers right away. Embrace the journey of self-discovery and be patient with yourself as you navigate through this transitional period.

Learn from others:

Read books, listen to podcasts, or attend workshops that offer insights and advice on personal growth, career development, and life transitions. Learning from others' experiences can provide valuable lessons and inspire you to take action.
In the end, there is no right or wrong path. The pressure of decision making and supporting yourself for the first time can be immense, but those responsibilities are also a gift. You have control over where your life is headed. Don't be afraid to take risks, make mistakes, and go after what you want.