Meet Our Providers
Danielle Ginter, APRN, PMHNP
Philosophy of Care
Danielle Ginter is an Advanced Practice Registered Nurse (APRN) and a Psychiatric Mental Health Nurse Practioner (PMHNP) with over 7 years of experience assisting adult clients who need help coping with the effects of anxiety, depression, insomnia, stress, Trauma & PTSD.
Danielle received her Master's degree in Nursing from Northern Kentucky University. She'll approach your concerns with care and professionalism, ensuring that your psychiatric needs are met as you both learn the best management techniques that fit your personality and lifestyle.
Partner with Danielle to start making progress towards your mental health goals. She is a great listener and treats each client as the unique individual that they are. As a PMHNP, Danielle also enjoys utilizing therapeutic skills as well as medication management, when needed.
Education
Masters Degree in Nursing
Northern Kentucky University
Specialties
Anxiety

Depression

Sleep or Insomnia

Stress

Trauma & PTSD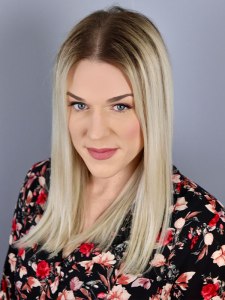 Self Pay Rate: $199: Intake $149: Follow-ups
Kayla Kelley, APRN, PMHNP-BC
Philosophy of Care
Kayla Kelley is a board certified psychiatric mental health nurse practitioner (PMHNP) who specializes in the assessment and treatment of adults with psychiatric disorders, such as depression, anxiety disorders, mood disorders, and post-traumatic stress disorder (PTSD). As a PMHNP, she has experience in treating psychiatric disorders in outpatient clinics and inpatient settings, including inpatient substance use disorder rehabilitation, and is certified to provide medication assisted treatment (MAT). Over her career, Kayla has had the opportunity to provide care to clients in a variety of settings, including adult ICU, outpatient dialysis, and infusion nursing, while recognizing a common need among all clients, the need for increased mental health care services.
Kayla completed her bachelor's degree in nursing from Ohio University. Acknowledging that need to expand the availability of mental health treatment, she went on to complete a Master of Science in Nursing (MSN) with an emphasis in psychiatry at Walden University. She is an advanced practice registered nurse (APRN). Kayla is passionate about providing quality, compassionate, and comprehensive mental health services by following evidence-based guidelines blended with clinical experience and personal observation to optimize client outcomes.
Although Kayla can prescribe and monitor medication as a viable option, she believes in providing a holistic approach that includes listening to and educating the client in alternatives before resorting to medications, many times providing a combination of the three. She is a firm believer that the client fully understands the reason they are taking a medication and discusses how they feel about a particular option to make sure they are comfortable with their treatment plan.
Education
Master of Science in Nursing
Walden University
Specialties
Anxiety

Depression

Sleep or Insomnia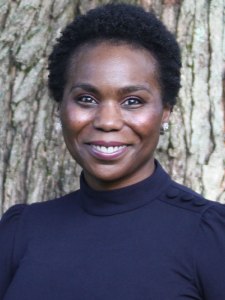 Self Pay Rate: $199: Intake $149: Follow-up
Marissa Ragon, PMHNP
Philosophy of Care
Marissa Ragon is a Psychiatric-Mental Health Nurse Practitioner. She has over a decade of experience working in the field of psychiatry and mental health. Marissa completed her undergraduate and graduate degree studies at The University of Akron. She obtained a Bachelor of Science degree in Nursing in 2008, with the intent of becoming a Psychiatric-Mental Health Nurse Practitioner. Marissa graduated with honors in May of year 2013 with a Master of Science degree in Nursing. Her professional clinical practice as a Psychiatric-Mental Health Nurse Practitioner officially began in July of year 2013.
Marissa is board certified to treat all age groups, but primarily treats adults. She has experience in treating a vast array of psychiatric-mental health conditions in various treatment settings. Her treatment approach centers upon helping her clients build resilience through realizing their strengths.
Education
The University of Akron
Master of Science in Nursing
Specialties
Anorexia and Bulimia Nervosa

Anxiety disorders

Autism spectrum disorder related conditions

Bipolar disorder

Depressive disorders

Insomnia

Obsessive-compulsive disorder (OCD) and related conditions

Post-traumatic stress disorder (PTSD)

Schizophrenia spectrum and other psychotic disorders