Meet Our Counseling Staff
Elizabeth McFarland, MS, LPC/MHSP
***Elizabeth is available Online, and Fridays in our Johnson City Office By Request
Elizabeth McFarland, MS, LPC/MHSP
Elizabeth, "Liza", is a Licensed Professional Counselor, Mental Health Service Provider, in Tennessee with a clinical focus on adults, emerging adults, and adolescents. Liza comes to Thriveworks with significant experience treating substance use and trauma related issues.  As a therapist, she empowers individuals to build self-confidence and a satisfying life.  Liza assists clients to leverage their strengths and harness their abilities to create their own solutions throughout treatment.  While understanding where someone comes from can help them move forward, she believes that the most effective focus of treatment is on the present.
Liza ensures that clients feel heard and she welcomes her clients into therapy with compassion, non-judgement, and authenticity.  She aims to foster a collaborative relationship that leads to personal growth and empowerment.  In her words, "I'm not in charge, I'm not your boss, we are a team."
Liza is a new mother to a little girl and the wife of a disabled veteran. She moved to East Tennessee recently to be closer to family and has fallen in love with the community and natural beauty. Liza received her master's degree in Clinical Mental Health Counseling from the University of North Georgia. After graduation, she worked for a private agency in North Georgia providing a combination of in-home and in-office therapy.
Kaylee A. Murphy, LPC/MHSP
Kaylee is a clinical mental health counselor with a lifelong mission of helping children, adolescents, and adults improve their social and emotional well-being. She has worked in a variety of settings serving individuals, couples, and families who struggled with anxiety, depression, interpersonal relationships, self-esteem, self-confidence, mood disorders, self-injurious behaviors, and trauma-related disorders.
Kaylee has the unique distinction of being certified in Parent-Child Interaction Therapy (PCIT). PCIT is an evidence-based treatment for young children (ages 2.0 - 7.0 years) with behavioral problems. In addition, she is trained in Trauma-Focused Cognitive Behavioral Therapy which aims to address the needs of children, adolescents, and their caregivers suffering from Posttraumatic Stress Disorder and other difficulties relating to traumatic life events.
Kaylee believes that one of the bravest things you can do is to understand your own story and begin to rewrite it. Her approach to counseling involves a combination of evidence-based techniques with client-empowerment, empathy, and compassion. Therapy is customized and tailored to meet each client's unique needs. Kaylee offers to guide you in your next steps towards hope, healing, and achieving your personal goals.
►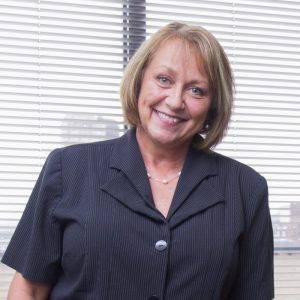 Accepting:
Aetna
Anthem
BCBS
Cigna
Humana
Humana Military/Tricare
Magellan
Optum
United Behavioral Health
United Healthcare
Patricia E. Starbird-Fanning, MS, LPC/MHSP
Trish has a passion for helping adults and couples find a better way to live and relate to one another. She enjoys working with depression and anxiety that hasn't responded well to medication, as she believes that often the negative messages we have about ourselves hinder that healing; messages such as "I'm not good enough," "I'm a disappointment", "I'm powerless", and "It was my fault - I should have done something". As a EMDRIA-certified therapist, Patricia has specialized certification from the Eye Movement Desensitization & Reprocessing International Association which allows her to proactively assist her clients in resolving problems at their root, resulting in lasting change. EMDR neutralizes the debilitating effects on self-esteem and empowerment. EMDR treatment is one of the most effective methods to address abuse and trauma as well. She has utilized this therapy to address veterans with combat trauma, adults abused while growing up or those who have been in abusive relationships.
Patricia has a compassionate, non-judgmental approach which provides a safe atmosphere for her clients to explore their thoughts and feelings in order to better understand themselves. She takes the time to listen to your concerns and which goals you would like to achieve and then engages in a problem solving method to find the best solution for each client.
Patricia is licensed in the state of Tennessee as a professional counselor and has worked with clients for over 20 years in a variety of settings. Patricia works with clients who are experiencing depression, anxiety, panic, abuse, and trauma. She has extensive experience working in the domains of marriage and family counseling, stress management, grief and loss challenges, life transitions, spiritual concerns, and substance abuse and/or dependence. She received her master's degree from the University of North Carolina, one of the top ten counseling programs in the country.
►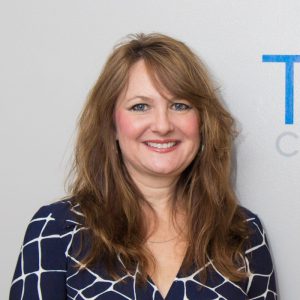 Accepting:
Aetna
Anthem
BCBS
Cigna
Humana
Humana Military/Tricare
Magellan
Optum
United Behavioral Health
United Healthcare
Amanda K. Chapman, MEd, LPC/MHSP
For over 20 years, Amanda Chapman has dedicated her life to helping families, couples, adults and children alike find hope and healing in the darkest of places. She has worked in several different environments over the course of her career, including inpatient and outpatient mental health centers, and assisted those in crisis and with in-home needs.
Amanda has vast experience counseling men and women who are struggling with issues such as depression, anxiety, grief, family and parenting stress, couples' issues, "life" adjustments and problems of all types. She has a special affinity for helping women successfully cope with issues such as self-esteem, infertility, assertiveness, codependency and relationship stress, and has facilitated several empowerment groups for women. Amanda has also received specialized training from the Employee Assistance Professionals Association and has achieved the classification of  Employee Assistance Specialist-Clinical.  Her certification allows her to provide services to employee assistance organizations, employees and family members. Additionally, she is a HearthMath Certified Practitioner and provides Heart Rate Variability (HRV) biofeedback for a variety of disorders and performance enhancement.
Her philosophy of treatment is grounded in the belief that everyone at some point in his or her life will suffer what may feel like overwhelming emotional sadness, pain and loneliness; however, those feelings do not mean that he or she is alone. Amanda truly wishes to provide a safe place for helping one make sense of their thoughts and feelings, and to rediscover peace from within. Her style of counseling consists of a multifaceted approach utilizing thoughts to help identify stories and core beliefs in order to construct new ones, acknowledging unresolved feelings to leave the past behind and embrace the future, and encouraging action to change unhealthy patterns with others. Amanda's style is empathic, relaxed and judgment-free.
As a graduate of East Tennessee State University, Amanda is a licensed professional counselor, with a designation as a mental health service provider in the state of Tennessee. She has a master of education in counseling, with a specialty in marriage and family issues. She is an active member of the American Counseling Association and was an award recipient of the American Association of Presidents.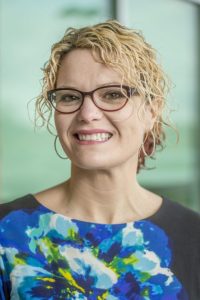 Accepting:
Aetna
Anthem
BCBS
Cigna
Humana Military/Tricare
Optum
Magellan
United Behavioral Health
United Healthcare
Sydney R. Peltier, MS, LPC/MHSP
Sydney Peltier is a licensed professional counselor who has spent her career passionately serving the mental health needs of her community through counseling, training and teaching, and advocating for quality care. With a variety of skills and expertise Sydney enjoys working with individuals, couples, and families to feel better, experience more joy in life, and have meaningful relationships that work. She believes wholeheartedly that health and healing are possible, especially when people recognize their own value, purpose, and strengths in partnership with professional and experienced clinical care.
Sydney is a Registered Play Therapist - Supervisor (RPT-S) with the Association for Play Therapy and has extensive training and experience working with children, families, and the agencies that serve them so they can properly attach, play, grow, and feel and be safe in their world. Sydney greatly enjoys working with adults as well. She is trained in Eye Movement Desensitization and Reprocessing (EMDR), which can be used to address a myriad of issues such as trauma, anxiety, depression and self-esteem. Sydney works with men and women to address different stage of life issues and to improve overall functioning and well-being with regard to mental, physical, and spiritual health. In addition, she works with individuals and couples to address premarital needs, communication problems, and sexuality in general and in specific relationships.
Sydney is a graduate of Appalachian State University, earned her master's degree with honors in counselor education from Radford University, has a post-graduate certificate in Autism Spectrum Disorders from Longwood University, and has completed specialized training at The Colorado School for Family Therapy. She is also an adjunct faculty member at King University and provides training and consultation opportunities to different agencies and programs in the region based on community needs.
It is Sydney's goal for clients to feel comfortable, open, and at ease while working with her. Her style is thoughtful, personalized, relaxed, empowering, and fun. She looks forward to working with you and your family!