Edison, NJ. August 24, 2020—Thriveworks, a counseling practice with 130+ locations across the US, announced today that their newest office in Edison, NJ is open for online counseling. Their services meet the urgent mental health needs that are prevalent amid the Covid-19 pandemic.
Thriveworks Edison stands apart from other counseling practices in the area by offering same-day, flexible options. These quick, flexible options—which include online sessions and evening as well as weekend appointments—improve accessibility to mental health care.
"Expanding our services to Edison, NJ has been a goal of Thriveworks for some time. We understand the importance of providing accessible mental health care to people of all ages and backgrounds, and we believe we can help the Edison community," says John Izzo, Senior Business Developer at Thriveworks.
The counselors at Thriveworks Edison offer clients online help with a variety of mental health issues—such as anxiety, depression, grief, and trauma—many of which are heightened during Covid-19. Each member of the Thriveworks Edison team has unique skills and specialties that enable them to provide their clients with personalized care.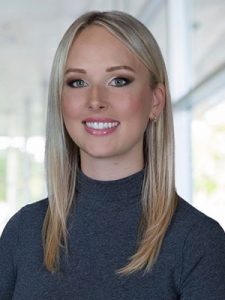 Nancy Lang is a Licensed Clinical Social Worker who helps individuals as well as couples navigate life's challenges. She specializes in helping clients with anxiety, depression, relationship issues, life transitions, and more.
Lang takes a holistic, strength-based approach to counseling and encourages her clients to be their true, authentic selves. She utilizes techniques in cognitive behavioral therapy, mindfulness, and dialectical behavioral therapy, to name a few. Her clients know her for creating a "safe, accepting space" that enables them to learn and grow.
Whether someone is dealing with grief and loss, trauma, anxiety, or another challenge, the counselors at Thriveworks Edison can help. According to Heidi Faust, Chief Compliance Officer at Thriveworks, many clients find that talking to a counselors can help them with the challenges they identified before counseling as well as others that are brought to light during their sessions:
"Many of our clients start counseling with a specific problem or goal in mind, only to find that through their relationship with a skilled Thriveworks counselor, they are able to resolve their initial concern relatively quickly and then are really able to focus on getting to the root of what caused that issue to begin with. Due to their newly found feelings of success and mastery, many of these clients then become motivated to start working on areas of their lives that they hadn't considered prior to starting treatment."
Thriveworks Edison's physical address is located at 3 Lincoln Hwy, Suite 102, Edison, NJ 08820.
For the time being, clients can schedule either telephone or video counseling via the online booking system or by calling (732) 479-4763. Soon, its physical office will open for onsite counseling as well.
About Thriveworks
Thriveworks Counseling was founded by AJ Centore PhD in 2008 and is focused on helping people live happy, successful lives. Thriveworks tackles this mission by connecting individuals with exceptional mental health professionals who can help their clients manage mental health challenges and other life issues. Thriveworks counselors have been featured in The New York Times, The Boston Globe, CNN, ABC, and more.
To learn more about Thriveworks Edison, email marketing@thriveworks.com or visit: https://thriveworks.com/edison-therapy/