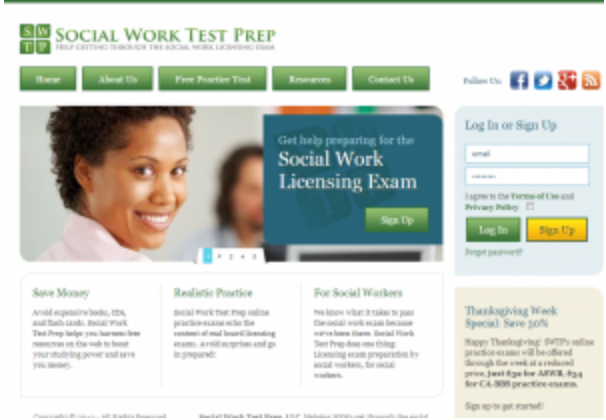 Attention! Our good friend Therapist Will Baum (LCSW), from Los Angeles, has developed a test prep program for those getting ready to take the Social Work Licensing Exam.
"Social Work Test Prep, LLC  Helping MSWs get through the social work licensing exam with realistic online practice. Get closer to your social work license. Pass the LCSW exam, the LMSW exam (and LISW, LICSW, and so on). Free practice exams. ASWB exam and BBS exam prep. Study tips, links, social work exam success stories. Connect with a study group or tutoring by an experienced tutor."
We would normally conduct a thorough first hand review of the product, but we've already passed our licensure exams–and we have no desire to take them again!
Learn more about the program here: http://www.socialworktestprep.com/
Explore the latest mental wellness tips and discussions, delivered straight to your inbox.