Our culture has a strong bias toward growth; "go big or go home" has been the proverb of choice since the phrase first caught on sometime in the early 90s. Case and point, the popular business magazine "Inc." every year releases the Inc. 500 and 5000 lists, which rank privately held businesses based on their revenue growth alone: Not how well they're executing their missions. Not customer/client satisfaction. Not even their profitability. Just growth.
While growth can be exciting, a successful small/solo counseling private practice is also a wonderful thing. It's what so many of us dreamed of when we were in grad school: A full caseload of clients that are being helped with meticulous, personalized care. You're your own boss—you get the job (or should I say many jobs) done. Perhaps, occasionally, someone will tell you that they read an article from your blog or watched a YouTube video or snapchat story you posted, or saw you do an interview on the local news. When prospective clients reach out, looking for therapists who can make a difference in their life, they might say they heard about you through a friend who sang your praises and recommended they get started on their own mental health journey! In a successful solo practice, you're working a comfortable 40 hours per week, and you make enough money to pay your bills, start a retirement fund, and send your kids to college to get their own degrees. The American dream, isn't it?
Why mess with that?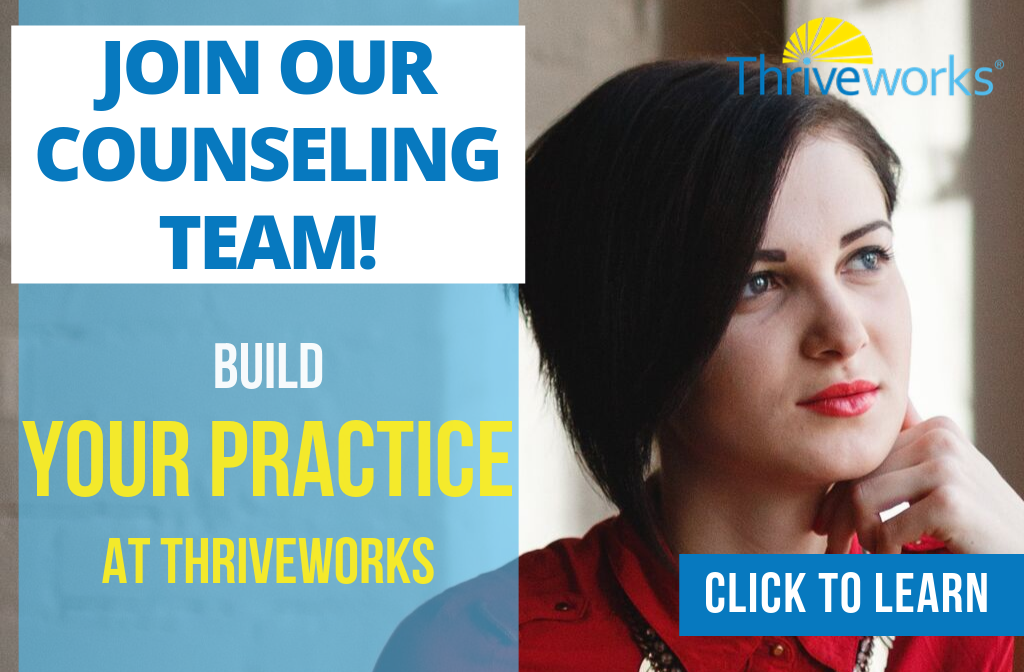 But, perhaps you can't leave well enough alone. First, you look at your calendar and notice that while you have a full caseload, your office is still unused most of the time. Then, you field a few calls from prospective clients that you can't help because you don't specialize in their presenting problems, or because they're only comfortable seeing a counselor of the other gender. And then, you realize that the systems you've created to be successful might also be helpful to another counselor—or maybe a few other therapists? Indeed, life is pretty perfect, but there's this nagging question you're starting to ask yourself more and more…
Should I grow this thing?
The Pros and Cons
As you've probably guessed by now, everybody isn't going to get the same answer to this question. Or if it is, then the answer is "it depends what you want." There are both pros and cons to growth. In the remaining portion of this month's column, I'm going to review the pros and cons of three paths for your private practice.
Path One – Remain a Solo Practice
Pros:
A solo practice will get you low operational costs.
Someone in solo practice can start making $100,000+ a year income in just a matter of time.
A solo practice allows you to focus on your craft, providing expert-level care.
Cons:
Your livelihood is 100% dependent on your ability and stamina to see clients. And if you take time off, you have negative income (rent still needs to be paid).
You're only able to help a limited volume and variety of clients (versus a group of therapists who can take on many clients).
If you tried to sell your business, it would not be worth very much.
Path Two – Bring on an Intern or Counterpart
Pros:
You're sharing the administrative workload, which you don't enjoy.
Your single office space is starting to being used most of the time, most days.
Less isolation compared to a solo practice, not to mention you're helping another professional achieve their goals.
Cons:
The added effort and complexity might not be worth the reward.
Your intern or counterpart might not work out long-term (you're new to hiring and will probably make some mistakes in hiring for these jobs).
You might need to negotiate changes you would've otherwise made unilaterally.
Path Three – Go Big or Go Home
Pros:
Your practice is able to help a wide spectrum of clients in need.
Your business could one day be sold and/or could serve as a vehicle to help you buy a building as a long-term investment.
You can take time off and your income won't start to drop.
Cons:
With all the time you'll spend managing, you'll have limited time to see clients.
You'll need to hire more administrative help to manage the larger enterprise.
While revenues will increase, you might find that your overall yearly income is the same as when you had a solo practice.
There you have it! Everything you need to know. Just kidding, of course. But I hope this column got you thinking about how the decision of whether of not to grow a solo practice (and to what size) is a one that will affect nearly every aspect of your work-life. What choice feels right to you; stay small, grow medium, or go big? Let me know @anthonycentore or @thriveworks.
BIO:
Anthony (AJ) Centore Ph.D. is Founder of Thriveworks–a counseling practice with 60+ locations across the USA, Private Practice Consultant for the American Counseling Association, and Author of How to Thrive in Counseling Private Practice. AJ is a multistate Licensed Professional Counselor and has been quoted in various national media sources including The Boston Globe and CBS Sunday Morning.