I'm stuck in four lanes of traffic for the next two miles. It's late July in Texas, and not a single car is moving. It's 93 degrees outside, plus 70% humidity to top things off. Sweating, frustrated,  and frankly quite angry, I lean into my car horn, uttering a few choice words. And then I stop, feeling foolish, and ask myself why I felt the need to do that. 
As one of those people who rarely gets road rage, I knew I was acting out of character. But, I was baking in a car, on what felt like hell's highway, and nothing—not even the full blast of my car's A/C unit—was making a difference. When I got home and walked through the front door to feel that cool air-conditioned breeze drift across my skin, I felt my anxiety subside. 
I knew the heat outside had definitely gotten to me, which was funny (I've always considered myself a lover of sunny, hot weather), but thinking back, I can recall other times when extreme heat had brought out anger and frustration in those around me, too. It happens, right? We're only human. 
But with ​​scientists predicting that rapidly rising temperatures could lead to summers that last nearly half the year by 2100, is it time that we start thinking about how extreme heat affects our mental health? And if extreme heat really does bring out the worst in us, how can we cool ourselves off and reduce our anxiety?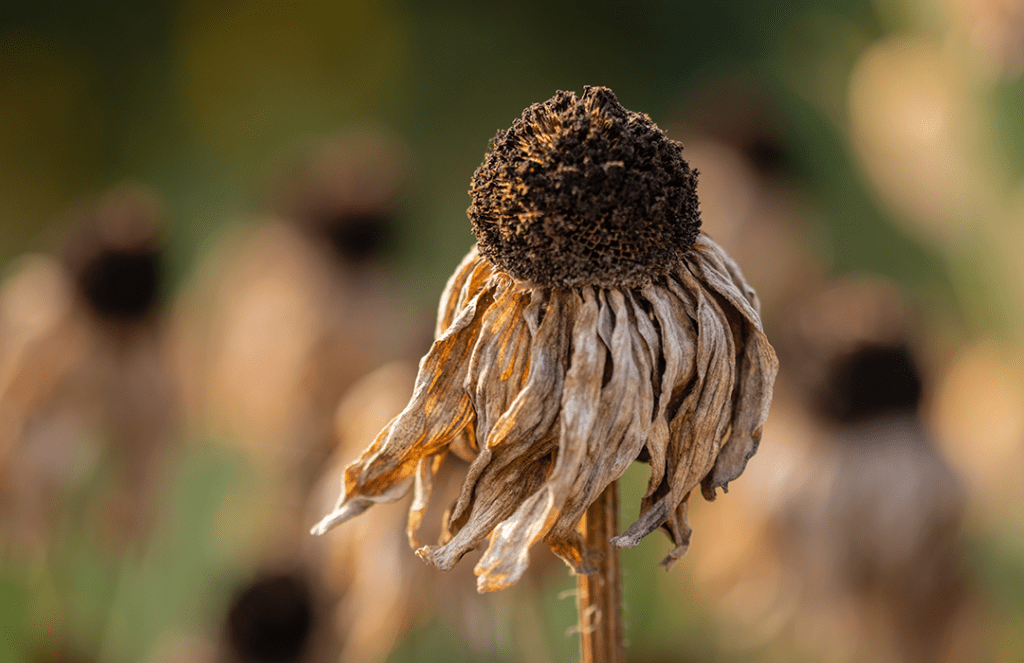 Is Extreme Heat Contributing to Climate Anxiety? 
We've all seen the documentaries and read the news headlines about climate change. And we're beginning to experience the effects firsthand, but we also wonder what it's going to really be like when disaster strikes. In other words, there's a lot of anticipation building, and it's not the good kind. While there's a lot being done to make sure that we're able to safely live on this planet for generations to come, we're still close to crossing the point of no return. 
Scientists are now warning that summers in North America could stretch on for close to six months by the end of the century. So, yeah—news like that is obviously concerning. No matter how much you love a hot girl summer (which you should), a hot "half of the whole year" is too much. But how will these weather changes affect our behavior as we cope with climate change; and what, exactly, is climate anxiety? 
Climate anxiety is a psychological fear response to severe weather-related changes. It also relates to worries about the impending consequences of human-based pollution and other destructive actions. This type of anxiety is unique in that it can affect us via: 
The physical effects of extreme heat: 
The psychological effects of changing weather patterns and climate: 
According to scientists, this reduction in resources could trigger a spike in widespread anxiety, aggression, and violence. Rising sea levels (as a result of ice caps melting) are predicted to make many settlements, especially those closest to the coastline, uninhabitable in the near future. The result is a process called ecomigration: when a massive amount of people are displaced due to drastic changes in their environment. Rising sea levels are expected to displace two billion people by 2100; all of them struggling to compete for resources, and the space needed to live, breathe and simply be.
Tips for Beating the Heat: How to Cool Off When You're Overheated and Anxious
Climate change is a large concept to wrap our minds around, and as individuals, it can be hard to stay collected when it feels like the problem is out of your hands. Remember, you're not Captain Planet— and without remaining emotionally balanced, climate anxiety can become immobilizing for some people. Consider following these tips to stay calm and collected: 
For the body: 
For the mind: 
Coping with climate anxiety won't be easy. And all the air conditioning in the world won't spare us from the extreme heat and weather shifts that show no sign of stopping. And for many of us (myself included), trying to wrap our minds around an impending global disaster can feel paralyzing. While we might not each be able to personally save the whole planet, we can definitely do our part to keep our anxiety and aggression in check. 
The best way to do so might be to stay cool, both emotionally and physically. So the next time I'm stuck on the interstate, which I know will happen soon, I'll do my best to breathe. Because after all, everyone's just trying to breathe.