Meet Our Providers
Andrea R. Engels, LPC
Philosophy of Care
Andrea Engels is a therapist who specializes in depression, anxiety, grief and loss, trauma, addiction, and more. Whether you are experiencing difficulties in your relationship, struggling to cope with a loss, hoping to manage symptoms of anxiety or depression more effectively, or just need guidance managing what life throws at you, Andrea is confident that she can help.
As your therapist, Andrea is here to guide and support you as you walk through challenging situations and move down the path of achieving greater wellbeing, awareness, and happiness. Together, you will be able to highlight your strengths and examine thoughts and feelings that contribute to your personal struggles, symptoms, and challenges.
"Today is a new day, full of promise and hope. Each new experience opens the door to possibilities, empowerment, and well-being," says Andrea. "All great journeys begin with a single step. By taking this first step you have chosen to embark on your own journey of self-reflection, self-discovery, and empowerment." She looks forward to embarking on your journey with you as you move forward to achieve your goals and overcome your challenges.
Education
PhD
Specialties
13-65+
Marriage
Families
Personality Disorders
PTSD
Bipolar Disorder
Mindfulness/Meditation
CBT
DBT
Arthur Williams III, LPC
Philosophy of Care
Arthur Williams III is a Licensed Professional Counselor in the state of Louisiana. He works with all types of adult clients to include couples, LGBTQIA+ and straight, substance abusers, EAP referrals, people suffering from anxiety and depression, and those seeking a clinician with a Christian perspective. Arthur's background includes Lead EAP clinician, Alcohol Drug Social Work Supervisor, Program Manager, Graduate Student Supervisor, Program Manager, and Senior Clinician.
Arthur received his Bachelor of Social Work from Dillard University. He believes can uniquely help by reflecting on his many life experiences and the many clients that he has come into contact with over the past 35 to 40 years. For example, with those suffering from grief, he may share how he can relate: "I understand losing someone close to you. It's devastating, most times unexpected, and you feel lost. I felt the exact same thing when I lost my 16-year-old son unexpectedly in 1995."
Arthur tends to look at things just a little bit differently from the average counselor/clinician. If you think that Arthur might be a good fit for you, please don't hesitate to reach out or schedule an appointment with him.
Education
Southern University at New Orleans
Master of Social Work
Specialties
Addictions

Anxiety

Divorce

Grief

Stress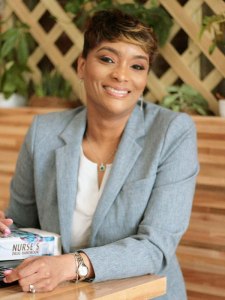 Self Pay Rate: $199: Intake $149: Follow-ups
Daffaney Webster, PMHNP
Philosophy of Care
Daffaney is a Psychiatric Mental Health Nurse Practitioner- Board Certified by the State of Louisiana.  Daffaney is a member of the American Nursing Association, The American Psychiatric Nurses Association, and the Louisiana State Nurses Association. As a Psychiatric Mental Health Nurse Practitioner; Daffaney will provide holistic care for the family with an integrative approach. Daffaney received her master's degree from the University of South Alabama with also receiving a master's degree in Health Care Administration in 2013 at the University of Phoenix. Daffaney enjoys the population she works with and has committed her career to mental health services for over 15 years.
After working over a decade in mental health, Daffaney has obtained the advance knowledge in mental health care delivery inpatient and outpatient, forensic psychiatric treatment, care coordination, community placement, substance abuse treatment, medication management, inclusive of treatment planning for pre-trial, competent and incompetency forensically involved clients. Daffaney's experience has provided her the opportunity to navigate into state and federal government subsidy programs, pharmaceuticals, and private health care integrated care systems. Moreover, while her position as a Register Nurse, her education has afforded her a well-rounded skillset, including excellent administrative skills, leadership and communication.
In addition to my experience and relationship-building experience, I have obtained great communication skills and a passion for mental health care. My focus will be to listen to you and provide the best care possible. Apart of my responsibility to you is to practice with care, and empathy. I am eager to meet with you and be your Psychiatric Mental Health Nurse Practitioner.
Education
University of South Alabama
Masters Degree
Specialties
18+ Medication Management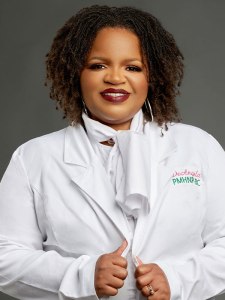 Self Pay Rate: $199: Intake $149: Follow-up
DeAngela Francis-Johnson, PMHNP-BC
Philosophy of Care
When asked about who had the most positive influence on her life, DeAngela K. Francis-Johnson dedicated that title to her highly empathetic and intuitive mother and father. She carried their lessons of wisdom, patience, self-awareness, and kindness for all with her into her profession and built those values directly into her patient care philosophy. Known for her extreme consideration and respect for others, DeAngela greatly enjoys getting to know her patients as a way to better provide them with the emotional management tools necessary to build a healthy lifestyle and experience relief from their condition. 
DeAngela is passionate about offering quality psychotherapy and individualized treatment plans which are paired with medication if needed. She is dedicated to ensuring each of her patients know they are heard and understood, cared for, and understood while doing the necessary internal work to overcome their condition and improve their quality of life. 
Offering her patients applicable quality solutions and seeing them gain relief from their problems is one of DeAngela's favorite aspects of her career. Furthermore, she greatly enjoys getting to meet different people while playing a part in improving their quality of life. She happily invites anyone seeking help to reach out to her for care and assistance. 
Education 
McNeese State University
Post Masters in Psychiatric Mental Health Nurse Practitioner
Grambling State University
Masters of Science in Nursing 
Specialities
Anxiety 

Depression

LGBT Issues 

Mood Disorder 

Sleep Disorders 

Bipolar Disorder 

Substance Abuse 

Adjustment Disorder 

Alcohol Dependency 

Post-Traumatic Stress Disorder
Stephanie Breland Dean, LPC
Philosophy of Care
Stephanie B. Dean, MA, LPC, is a psychotherapist with more than 7 years of experience and training in assisting children, teens, adults, and seniors with concerns related to women's issues, substance abuse, depression, anxiety, attention-deficit disorders (ADHD), family-of-origin issues, low self-esteem, and more. Stephanie possesses special skills and experience in working with patients to uncover core issues and get to the "root of the problem", especially in cases in which feelings of extreme guilt or shame are involved. Additionally, Mrs. Dean has personal experience and skills in working with individuals who have experienced trauma such as catastrophic events, sexual abuse, physical abuse, or neglect.
Stephanie earned her Master's degree in Professional Counseling from Liberty University and is the founder of Greater Bogalusa Community Center, a nonprofit, human services organization in Bogalusa, LA. She primarily counsels from a client-centered, psychodynamic approach and may employ counseling modalities of cognitive behavioral therapy (CBT), solutions-focused brief therapy (SFBT), acceptance and commitment therapy (ACT), motivational interviewing, and "priming" psychology for self-actualization.
Stephanie seeks to develop a warm and caring relationship with you while collaborating with you to reach your counseling goals. She counsels from a strengths-based, goal-focused perspective while building the client-counselor relationship; she listens with genuine empathy and understands many issues from personal experience. Stephanie believes that all individuals possess the innate ability to create and live any life they choose.
Education
Liberty University
Master of Arts Degree in Professional Counseling

Specialties
Depression 

Anxiety 

Stress management 

Substance abuse issues