Meet our Providers
Bose Ajayi, PMHNP
Philosophy of Care
Bose Ajayi is a Psychiatric Mental Health Nurse Practitioner (PMHNP) licensed in DC and VA, providing care and support to patients with psychiatry and mental health care needs. Bose has a strong belief in patient education and involvement in their treatment plan. She has over 10 years of experience in nursing, caring for patients with various healthcare issues. She has worked in group homes, nursing homes, skilled care facilities, step-down ICU, and as an operating room nurse.
During her early years of nursing, she had the opportunity to work with an agency at Walter Reed. During this period she was exposed to information on mental health challenges, especially facing the military and their family. This great opportunity increased her desire to pursue a degree in mental health where she aspires to use her degree to make a positive difference in caring for those with mental health care needs.
She understands the stigmatization, and challenges that are associated with mental health issues. For these reasons, she provides holistic and patient-centered care where the families are involved when necessary and approved by the patient. Bose strongly believes in treating each patient according to their needs, including cultural care, spiritual care, and also collaborative care where she involves other disciplines when necessary.
Mental health issues are worldwide problems and the challenges are real because of the stigmatization in mental health. As a practitioner, Bose's model of care throughout her career is to listen to patients, and then share her thoughts, observation, and treatment plan with patients to help them achieve a positive result. She will be there for the patient to support them in their decision making, goal setting, and encourage where necessary. She will work with every patient with the same respect and commitment. She welcomes everyone to her care services. "Let's thrive together to make a positive impact," she says.
Education
Walden University
Master of Science in Nursing
Specialties
Anxiety

Depression

Anger

Relationships

ADHD

Behavioral Issues

Coping Skills

Divorce

Life Transitions

Obsessive-Compulsive (OCD)

Self Esteem

Stress

Trauma and PTSD
Lazare Shadzeka, PMHNP
Philosophy of Care
**Lazare offers Counseling and Medication Management services in English and French
Lazare Shadzeka is a Board Certified Psychiatric Mental Health Nurse Practitioner via the American Nurses Credentialing Center, with privileges in Maryland and Washington DC.  He completed his Bachelors of Science in Nursing degree in 2014, in the renowned Marymount University and while pursuing a calling of serving the adult, elderly and vulnerable communities, he decided to further his education, consequently receiving his Master of Science in Nursing Degree with honors from Walden University. Lazare has accumulated over six enriching years in the provision of holistic care to a wide variety of clients, with psychiatric conditions.
Lazare is an enthusiastic, caring and people-oriented person with an innate skill in managing overall patient care and support with provision of health assessments, psychiatric evaluations, treatment planning, medication management, therapeutic services, client education and regular follow-ups. Client wellness is a priority that drives his full engagement and committed nature.
By starting cordial relationship with Lazare, clients will experience a caring, collaborative, and engaging environment with the goal of improving client outcomes progressively working towards their goals and improving on their daily lives.
Education
Walden University
MSN
Specialties
Psychiatric Assessments
Treatment Planning
Medication Management
Therapeutic Services
Counseling Services
Depression
Anxiety
Bipolar Disorders
Schizoaffective Disorders
Nadine Carole Missiet Fogoum, PMHNP
Philosophy of Care
** Nadine performs assessment, diagnosis and implements a treatment plan of care including medication management and counseling
Nadine Missiet is a Board Certified Psychiatric Mental Health Nurse Practitioner with the American Nurses Credentialing Center in both the District of Columbia and the state of Maryland.  She completed her Master of Science in Nursing Degree at Walden University, and she is caring and compassionate nurse practitioner. She has devoted more than seven years providing holistic care to a wide variety of clients with psychiatric conditions.
As a nurse practitioner, she treats her patients with dignity, respect, and acting with empathy and compassion. She recognizes the importance of both mental and physical well-being, customizing care to respect the individual's belief, and striving to educate patients on health maintenance and disease prevention that will promote quality living throughout the community. She believes that a patient's wishes come first, and therefore, each individual should be considered a partner in his/her own care. Keeping a patient informed and well educated before making a decision regarding health is vital.
As a humble nurse practitioner, she will focus more on having her patients become partner in their own care, and be able to gain control and understanding of their own health and well being. At the end of the visit, a patient may not remember the laboratory results or vital signs divulged, but hopefully, they will remember how their practitioner made them feel valuable, empowered, and respected when choosing their provision of care.
Education
Walden University
MSN
Specialties
 Psychiatric assessments including history and physical
 Medication management
Counseling services
Major depressive disorder
Anxiety disorders
Bipolar disorder
Personality disorders
Schizoaffective disorder
Schizophrenia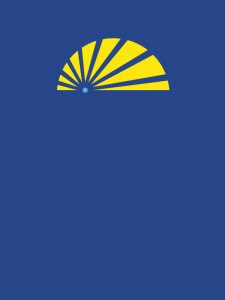 Self Pay Rate: $239: Intake $189: Follow-ups
Olakunle Ayanwale, PMHNP
Philosophy of Care
My philosophy is that Psychiatric and Mental Health Nurse Practitioner have the  responsibility of providing holistic, safe, and patient-centered care. During their practice,  PMHNP have the mandate of using their clinical judgment to improve patient outcomes.  PMHNP are also patient advocates that should strive to empower patients by encouraging them  to become active in the care process and engage in the decision-making process. Lastly, I believe  that PMHNP have the commitment of improving their current knowledge and skills through  perpetual learning. By so doing, we avoid remaining stagnant in our beliefs but evolve our  professional through adoption of evidence-based practices and technological advancements.
Education
Walden University
Master of Science in Nursing
Specialties