Spirituality is an integral part of effective psychotherapy. This doesn't mean that therapy has to involve religion — it's more considering one's place in the universe and the purpose of life — but for some, incorporating Christian principles into the therapeutic process is helpful and comforting. This specific type of counseling is called Christian counseling.
Christian counseling works alongside traditional psychotherapy techniques, allowing different experiences, challenges, and other life factors to be visualized in the context and framework of Christianity.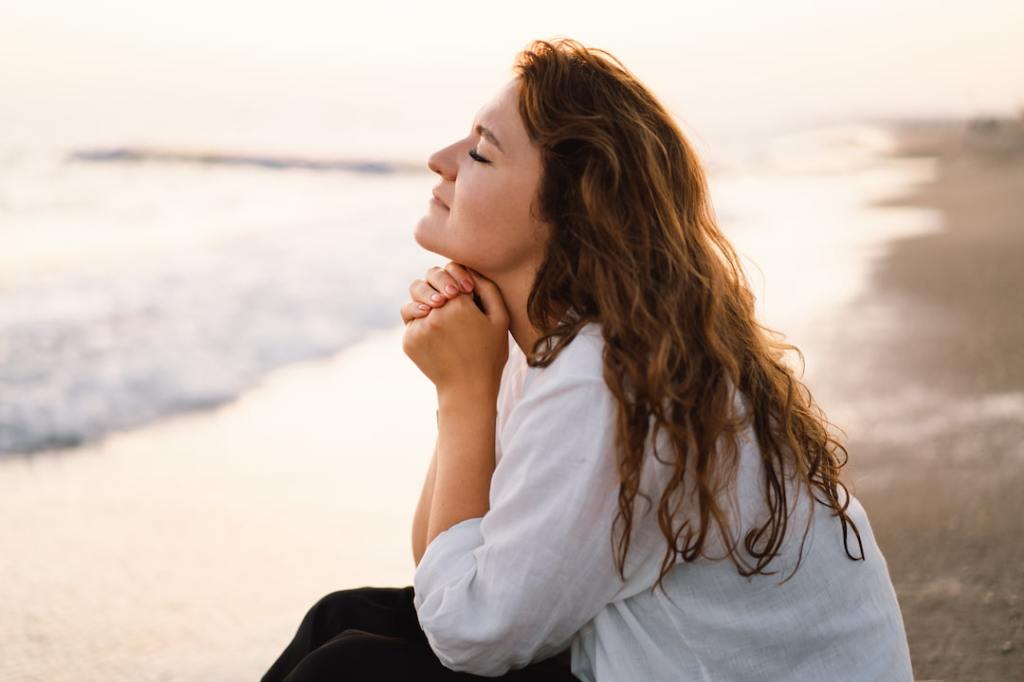 What Is Christian Counseling?
Christian counseling utilizes both spirituality and practical measures intended to help clients reach their goals and increase self-assurance. It is a type of counseling service in which the principles and tenets of Christianity are utilized to support and reinforce the use of other evidence-based treatments and interventions throughout the therapeutic process. Christian counseling serves as an aspect of a chosen therapeutic process, like a sidecar on the motorcycle of different approaches. 
Christian counseling has its foundations in biblical principles and therapeutic approaches, and is used alongside other types of therapy such as cognitive behavioral therapy (CBT), dialectical behavior therapy (DBT), and person-centered techniques, applying tenets of Christianity to reinforce the use of these evidence-based skills.
Christian Counseling: Navigating Life's Challenges with Christian Principles
Christian counseling can increase distress tolerance and improve the overall quality of life in those who have a Christian background and desire to incorporate it into their psychotherapy services. It looks to put therapeutic skills, advice, and growth into the framework of the Christian religion, helping therapy—and life—make sense through the teachings of Christianity and a belief in God.
There are many ways to make connections between Christianity and the therapeutic process. For example, some core tenets of Christianity have similarities with mindfulness training, radical acceptance skills, and a core focus on a reliance on others. These skills and coping strategies have been clinically proven to help ease anxiety, depression, and stress levels and improve overall health and wellness.
How Does Christian Counseling Provide an Intersection Between Spiritual and Mental Health?
Engaging in Christian counseling allows a client to engage in intersectional healthcare, focusing on both psychosomatic as well as spiritual ways of viewing oneself and one's life. 
Traditional counseling typically focuses on one view of self and current systems of functioning, and incorporating religious practices like Christianity into therapy can help a client tap into a collective consciousness. That is, it can enable them to feel like they are part of a bigger system and help them "zoom out" from their day-to-day lives, gaining perspective into their functioning as a part of a larger system. 
How Can Spiritual Well-Being Improve Your Mental Health?
Spiritual well-being and engaging in spirituality is an absolutely critical component of personal functioning. There is significant research that posits that having solidified spirituality, spiritual practice(s), and a view of oneself as a small part of a large system can alleviate anxiety and increase feelings of interconnectedness. Religion can provide community for many people, and integrating it into the therapeutic process can help an individual see how they fit into that community.
Engaging in spiritual practice(s) on a regular basis also allows a person to regain centeredness, shapes the view of oneself as a spiritual being, increases feelings of purpose and interconnectedness, and encourages active participation and engagement with self-exploration and discovery.
Holistic Healing: Integrating Faith, Psychology, and Personal Growth
Christian counseling, as well as counseling involving other spiritual practices, operates in a safe, successful way when it integrates faith, psychology, and personal growth. 
Though there is a focus on religion, the core foundation of Christian counseling is based in traditional, evidence-based psychotherapy services and solutions, though the process itself is largely faith-based. This helps keep the therapy grounded in proven therapeutic practice while also incorporating tenets of the spiritual practice. 
Christianity is used to enhance therapeutic techniques and interventions for those who desire a religious Christian framework in their life, as well as reinforce a positive view of self and others. Both secular and spiritual therapies focus on personal growth and improved relationships with one's emotions, which can be achieved by combining both evidence-based psychotherapy and the tenets and principles of Christianity. 
Thriveworks: Your Partner in Faith-Based Counseling
You deserve to have your therapy experience tailored to your needs, beliefs, and values. Thriveworks has expert Christian counselors ready and waiting to get you started on your therapy journey. 
Our Approach to Christian Counseling
The compassionate and insightful Christian counselors at Thriveworks work with the goal of providing effective, high-quality therapeutic services to clients. They can guide you through the therapeutic process in a way that makes sense to you and will collaborate with you to create a holistic and intentional treatment plan that suits your needs.
Experienced Therapists for Your Emotional and Spiritual Well-being
Our knowledgeable therapists, counselors, and psychiatric nurse practitioners are ready to help you address the challenges you're facing and use their knowledge and expertise to treat the issue in ways that work for you—in person or online, secularly or through a religious framework of your choice. 
Get your healing journey started and book a session with a Thriveworks clinician today.