Our Counselors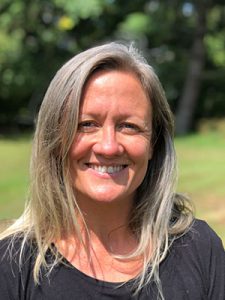 In network with:
Magellan
United Healthcare
Pending:
Aetna
BCBS
Cigna
ComPsych
Humana
Multiplan
Tricare
Self Pay Rate: $65
Amy Brashear, LMFT
Philosophy of Care
Sometimes a person finds themselves surprised by the need for more emotional support. Whether it be because of big changes in life, a series of changes, or even out-of-the-blue, having someone to sit with them and reflect what they are feeling non-judgmentally, genuinely and respectfully is healing. I am trained as a Marriage and Family Therapist, which means I can understand problems within a larger context of family and larger systems. Making changes in the ways that a person communicates and getting their emotional needs met takes courage; but, also understanding so as to maintain the connections that are so important to maintain, and continue to get one's own needs met, as well. I can help to develop a better understanding of what is going on in one's internal world and find ways to maintain both one's value and the friendships, roles and connections they've come to value. As well, I can work towards effective and healthy acceptance and hopefully, change and greater balance
Education
University of Phoenix and Golden Gate Seminary
Master's in Counseling and Master's in Divinity
Specialties
Depression -Anxiety

Trauma related issues

Couples Issues

Communication Issues

Family Dynamics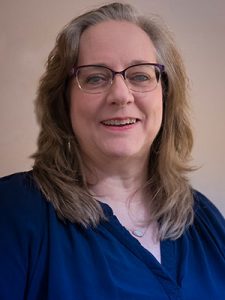 In network with:
Beacon Health Options
Magellan
United Healthcare
Pending:
Aetna
BCBS
Cigna
ComPsych
Humana
Multiplan
Tricare
Self Pay Rate: $65
Melissa Wilson, LPC/MHSP
Philosophy of Care
Melissa Wilson has been a counselor, teacher, administrator and advocate for mental health concerns for over 30 years.  She is a Licensed Professional Counselor and Mental Health Service Provider in Tennessee.  She also has the designation of Approved Supervisor for Professional Counselors in Tennessee.  She received both a Bachelor's Degree in Psychology and a Master's Degree in Community Counseling from the University of Tennessee at Chattanooga.  She is designated as a Nationally Certified Counselor.  
Melissa has always believed "Happiness is a journey, not a destination."  Though this sounds cliché and may sometimes be hard to grasp in the moment of a crisis, it truly is a helpful philosophy when dealing with the challenges in life.   Each challenge we face is an opportunity for learning and growth. Many times our emotions overwhelm us and make it difficult to function, to work, to relate to others and to move forward.  Melissa utilizes evidence based therapeutic models and techniques such as Cognitive Behavioral Therapy, Dialectical Behavioral Therapy, Trauma Informed Care, Motivational Interviewing, Psychoeducation and others.  Melissa favors an eclectic approach, choosing the techniques and interventions that are most helpful to each individual.  Melissa also believes in helping people gain the ability to be present and living in the moment.  Being able to experience and appreciate the stops that come up along the journey is just as important as the destination. 
During her 30 years in the field of therapy, Melissa has worked with adults, teens, families and couples in hospital, outpatient, case management and other types of environments.
Education
University of Tennessee at Chattanooga
Master's in Community Counseling
Specialties
Depression and other Mood Disorders

Anxiety

Life Transitions

Women's Issues

Substance Abuse

Stress and Anger Management

Trauma 

Family Conflict

Adolescent Depression and Anxiety

Employment  Struggles and Stressors
In network with:
Beacon Health Options
ComPsych
Magellan
Multiplan
United Healthcare
Pending:
Aetna
BCBS
Cigna
Humana
Tricare
Self Pay Rate: $65
Nona Kelly, LMFT
Nona Kelly is a licensed Marital and Family therapist with over 20 years of experience in both the public and private sector. She enjoys working with individuals, couples and families who are wanting a healthier life. She has extensive experience treating many issues and diagnoses, including depression and anxiety, women's issues, family issues, addiction and life transitions. Nona obtained her Master's degree from Loma Linda University and is a licensed both in California and Tennessee. 
Nona brings an energetic and flexible approach to her work with clients, while also offering a supportive, empathic, and safe place to process client concerns. She appreciates the whole person and utilizes cognitive-behavioral and person centered techniques in her approach to therapy. 
Nona seeks to journey alongside you, encouraging self-growth by active listening and giving feedback that will assist you in meeting your established therapeutic goals. Let's get started working towards your best life!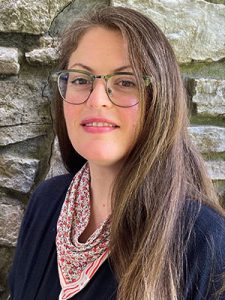 In network with:
Pending:
Aetna
BCBS
Cigna
ComPsych
Humana
Magellan
Multiplan
Tricare
United Healthcare
Self Pay Rate: $65
Sarah Stroer May, LMFT
Philosophy of Care
Sarah May is a Licensed Marriage and Family Therapist in the state of Tennessee who has 5 years experience partnering with adults and couples seeking help with depression, anxiety, major life events, relationship concerns. She completed her Bachelor of Arts in Psychology from Kansas Wesleyan University and received her Master of Arts in Marriage and Family Therapy from John Brown University. Sarah utilizes relational, collaborative, strength based, cognitive behavioral, mindfulness based, solution focused and emotionally focused approaches to therapy always maintaining the creativity, flexibility and awareness necessary to best meet the needs of every unique individual and couple. Sarah seeks to establish a warm and caring relationship with you in order to assist in building on your strengths and better collaborate with you towards achieving your goals and living the satisfying life you value and desire. 
Education
John Brown University
Master's in Marriage and Family Therapy
Specialties
Depression 

Anxiety 

Stress management 

Self esteem 

Major Life Events