Our Counselors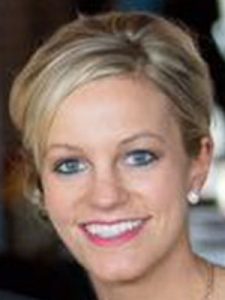 In network with:
Beacon Health Options
ComPsych
Multiplan
Pending:
Aetna
BCBS
Cigna
Humana
Magellan
Tricare
United Healthcare
Self Pay Rate: $75
Julia Vulic, LPC, CPT, CRC
Philosophy of Care
Julia Vulic is a Licensed Professional Counselor, Certified Play Therapist, Certified Rehabilitation Counselor, Certified Grief Counseling Specialist, and Certified Clinical Trauma Professional in the state of Missouri who has 4 years of post-graduate experience working with kids, teens, adults, families, and people with disabilities struggling with things such as anxiety, depression, mood disorders, trauma and stress related disorders, self-esteem issues, life transitions, school/peer issues like bullying, relationship issues, and grief. She obtained her Bachelor of Arts in Psychology from Maryville University of St. Louis, Missouri, Master of Arts in Rehabilitation Counseling from Maryville University of St. Louis, Missouri, and Graduate Certificate in Play Therapy from MidAmerica Nazarene University of Olathe, Kansas. Julia's main modalities include cognitive behavioral therapy, solution focused therapy, person centered therapy, psychodynamic therapy, and play therapy.
Julia recognizes that every person is unique and has their own ways of communicating and coping and, because of this, makes sure to use an individualized approach with all clients. She is truly passionate about what she does and will do her best to provide you with a safe, trusting, and non-judgmental environment. Julia believes that, given the right levels of support and guidance, we all have the ability to thrive and live healthy and meaningful lives.
Specialties
Anxiety
Depression
Grief
Kids & Teens
Mood Disorders
Life Transitions
Trauma & Stress Related Disorders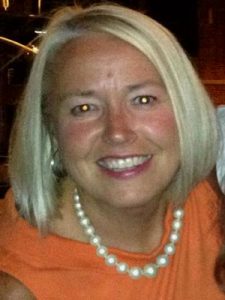 In network with:
Pending:
Aetna
BCBS
Cigna
ComPsych
Humana
Multiplan
Tricare
United Healthcare
Self Pay Rate: $65
Shanna Brende, LPC
Philosophy of Care
Shanna Brende is a Licensed Professional Counselor, LPC, who has worked in the counseling field for over 25 years, working in the states of Texas and Missouri. She has experience working with adults of all ages that are dealing with mental health issues and/or substance abuse. She is licensed in the State of Kansas as a Licensed Clinical Professional Counselor, LCPC, as well. She received her bachelor and master's degrees from the University of South Dakota and Sam Houston State University, respectfully, majoring in psychology and counselor education.
Shanna's approach to treatment utilizes cognitive behavioral counseling, motivational interviewing, as well as strength-based therapy techniques, providing support and a trustworthy environment. These strategies garner a safe place to help process through the issues such as anxiety, depression, grief, PTSD, LGBTQ+, as well as substance abuse issues.
Rapport-building, helping the client feel at ease and trustworthiness correlate with success in counseling. Shanna has an ability for developing positive rapport with clients, which has boded well in guiding and processing the issues they are dealing with at the time.
Education
Sam Houston State University
Master's in Counselor Education
Specialties
• Depression
• Anxiety
• LGBTQ+ issues
• Grief/Loss
• Anger management
• Addiction
• Stress management
• PTSD