Meet our Providers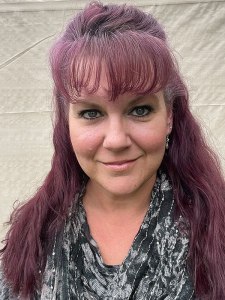 Self Pay Rate: $99
Dawn Lucous, LISW
Philosophy of Care
Dawn Lucous is a Licensed Independent Social Worker (LISW) who has been working with individuals and families for 20 years. Dawn has worked in many healthcare settings and has assisted people in all stages of life through a multitude of concerns. She completed her bachelor's degree at Bowling Green State University and her Master of Social Work (MSW) at Ohio State University.
Dawn practices strength-based, solution-focused, mindfulness-based, collaborative, and cognitive-behavioral approaches to therapy. She maintains flexibility in all situations in order to focus solely on what each individual needs and to meet them where they are. Dawn strives to create a laid-back, caring relationship in which to work with you at your comfort level. Her main focus is helping you meet your goals and live your best life.
Education
Ohio State University
Master of Social Work

Specialties
Dementia/ Geriatric Mental Health
End of Life/ Death Issues
Grief/ Loss/ Bereavement
Healthcare Professionals
Anxiety
Chronic Medical/ Physical Illness/Disability/Pain
Stress Management
Depression
Life Management Counseling
Life Transitions
Work Stress/ Issues
Anger Management
Women's Issues
Melissa Sears, LISW-S
Philosophy of Care
Melissa Sears is a Supervising Independent Social Worker who works with any client and enjoys diversity. She is especially well-versed in working with clients dealing with anxiety disorders, depression, ADHD, and interpersonal issues. Additionally, Melissa has experience working with the LGBTQIA+ community.
Melissa's goal is to help clients help themselves. Through empowerment, empathy, and strengths-based work, she wants to give clients the tools that they need in their toolbox to begin the process of recovery. Melissa often uses cognitive behavioral therapy, motivational interviewing, coping skills acquisition, and solution-focused therapy during her sessions. However, she tailors her approach to each client's needs.
Melissa truly cares about your struggles and wants to help you learn skills to live your most positive life possible. "No one needs to feel alone or without help when are positive ways to cope," says Melissa. "I want to help you find those solutions and begin the process of recovery from whatever concerns you may be facing."
Education
University of Cincinnati
Master of Social Work
Specialties
Anxiety
Depression
ADHD
Coping Skills
Family Conflict
Danielle Ginter, APRN, PMHNP
Philosophy of Care
Danielle Ginter is an Advanced Practice Registered Nurse (APRN) and a Psychiatric Mental Health Nurse Practioner (PMHNP) with over 7 years of experience assisting adult clients who need help coping with the effects of anxiety, depression, insomnia, stress, Trauma & PTSD.
Danielle received her Master's degree in Nursing from Northern Kentucky University. She'll approach your concerns with care and professionalism, ensuring that your psychiatric needs are met as you both learn the best management techniques that fit your personality and lifestyle.
Partner with Danielle to start making progress towards your mental health goals. She is a great listener and treats each client as the unique individual that they are. As a PMHNP, Danielle also enjoys utilizing therapeutic skills as well as medication management, when needed.
Education
Masters Degree in Nursing
Northern Kentucky University
Specialties
Anxiety

Depression

Sleep or Insomnia

Stress

Trauma & PTSD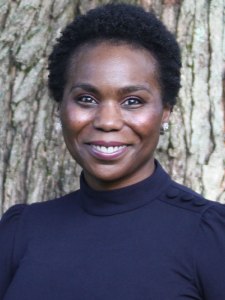 Self Pay Rate: $199: Intake $149: Follow-up
Marissa Ragon, PMHNP
Philosophy of Care
Marissa Ragon is a Psychiatric-Mental Health Nurse Practitioner. She has over a decade of experience working in the field of psychiatry and mental health. Marissa completed her undergraduate and graduate degree studies at The University of Akron. She obtained a Bachelor of Science degree in Nursing in 2008, with the intent of becoming a Psychiatric-Mental Health Nurse Practitioner. Marissa graduated with honors in May of year 2013 with a Master of Science degree in Nursing. Her professional clinical practice as a Psychiatric-Mental Health Nurse Practitioner officially began in July of year 2013.
Marissa is board certified to treat all age groups, but primarily treats adults. She has experience in treating a vast array of psychiatric-mental health conditions in various treatment settings. Her treatment approach centers upon helping her clients build resilience through realizing their strengths.
Education
The University of Akron
Master of Science in Nursing
Specialties
Anorexia and Bulimia Nervosa

Anxiety disorders

Autism spectrum disorder related conditions

Bipolar disorder

Depressive disorders

Insomnia

Obsessive-compulsive disorder (OCD) and related conditions

Post-traumatic stress disorder (PTSD)

Schizophrenia spectrum and other psychotic disorders