Child Therapy, Counseling for Kids
Cheyenne puts up a fight in the mornings: she doesn't want to eat breakfast or get ready for school. She doesn't want to go to school at all. She begs her parents to let her stay home, but when they ask her why, she grows quiet. Cheyenne knows they won't believe that she's come down with another cold. So, she just crosses her arms and pouts all the way to school each morning. And when she gets home, she runs straight to her room.
Worried about their 7-year-old's strange behavior, they explain what's been going on to Cheyenne's pediatrician who refers them to a child therapist. To their surprise, Cheyenne is willing to meet with and open up to the therapist. She talks about school and reveals that she's being bullied by a few girls in her class. They make fun of her clothes and exclude her at recess, she tells her therapist. Cheyenne feels better opening up about her experience and her parents are now able to work with her teacher and school principal to address this problem. A few months later, the bullying has subsided and Cheyenne is their happy, smiley girl again. 
What Is Child Therapy?
Child therapy is a specialized form of counseling designed to help children properly understand and handle a multitude of issues, from mental illnesses to traumatic events to difficult situations or experiences at home. Child counselors—who are well-equipped to work with children—understand how their minds work and are able to break down a given issue in a way they will understand. There is not an age limit for which children can and can't receive counseling—all are welcome, from toddlers in preschool to teenagers in high school. Regardless of the patient's age, the therapist's goal is to help them work through their emotions and get them back on a healthy path. If, on the other hand, children don't receive the treatment that they need, they might experience negative developmental, mental, and emotional effects, which can even persist into adulthood.
Who Should Seek Child Therapy?
It's hard enough for us, as adults, to understand and explain our feelings—now, imagine what it must be like for a child. Therapy can serve as a guiding light for them: it's purpose being to help them better understand and address their mental and emotional health. Now, this could be a child suffering from the harmful effects of a messy divorce, a young boy who doesn't understand his compulsions (characteristic of OCD), or a depressed teen who's being bullied at school. The possibilities are endless, but the following are common issues addressed in child therapy:
Mental health diagnoses
Death of a loved one
Abuse (sexual, emotional, physical, mental)
Addiction in the family
Experiencing a traumatic event
Starting at a new school
Bullying
Divorce
That being said, it's not always easy to tell when your child or teen might need therapy—even if they are dealing with one of the issues above. Here are some signs that your child is, indeed, having a difficult time and might need (or could benefit from) therapy:
Change in appetite
Significant weight loss or gain
Difficult sleeping
Unwarranted aggression
Persistent anxiety and nerves
Failing or worsening grades
Alcohol or drug use
Self-harm
Expression of suicidal thoughts
How Does It Work?
Again, the primary goal of child therapy is to equip kids with the tools they need to effectively handle the stressors in their life, no matter what those stressors may be. Here are a few examples of how child counseling tackles common issues and helps children flourish again:
Quick Facts about Child Therapy
There are child counselors that specialize in providing therapy specifically to children (of all ages).
Several kinds of therapy can benefit children: cognitive behavioral therapy (CBT), trauma-focused CBT (TF-CBT), art therapy, music therapy, movement therapy, etc.
Child therapy can be used to determine a diagnosis (such as that of an anxiety disorder) or may be key to treating said disorder.
Child counselors and parents can combine efforts to help a child through their difficulties.
Child counselors can shed light on underlying issues that both the child and child's parents weren't aware existed.
Child therapy often deals with the same issues adults face—but it takes a special kind of therapist to break down these issues for kids and teens.
Schedule a Child Therapy Session Today
As you can see, child therapy benefits children who experience a variety of issues: mental illnesses, the harmful effects of divorce, traumatic events, a damaged self-esteem, a difficult move… the list goes on. And while it may be difficult at first for them to open up and get into the groove of therapy, it will ultimately make for a happier and healthier child—who will then be free to become a happy and healthy adult.
We want you and your child to find the help and care that you need. If child therapy is something you want to pursue in your area, make an appointment with a therapist from Thriveworks today. To book a session, visit our main counseling page or our online counseling page. You can also learn about child therapy opportunities in TherapyLand, a special division of Thriveworks that offers kids an interactive, empowering environment for working through mental health problems.
Start counseling, therapy, or life-coaching today with a skilled, caring provider near you!
Are you interested in doing online sessions? Explore our online counseling opportunities.
More about Child Therapy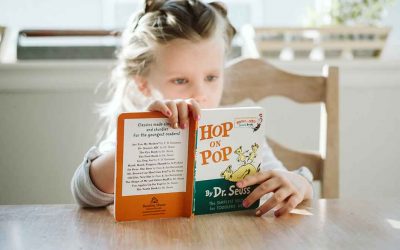 People new to or considering homeschooling often wonder what it takes to become a homeschool teacher—what makes a mom or dad qualified to teach their children? I believe any parent willing to invest their time and energy into their children's education can...