Child and adolescent therapy from skilled, caring professionals
We accept insurance and offer affordable self-pay rates
Pay as little as $10 a session using your insurance
Don't see your insurance? Contact us! We accept hundreds of insurance plans.
Not using insurance? We have affordable self-pay rates starting as low as $99 a session.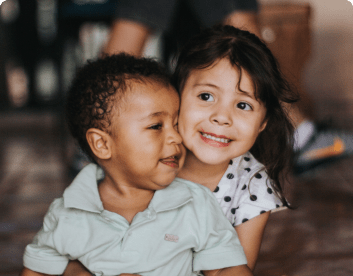 Toddlers (1-3 years)
Address concerns like developmental delays or disruptive behaviors, with parent participation and play therapy techniques.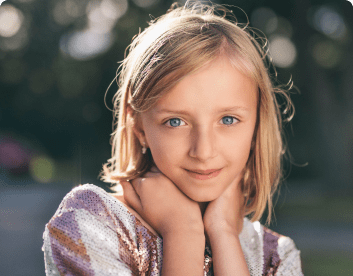 Kids (3-13 years)
Address concerns like learning disorders and anxiety, using hands-on activities as well as verbal communication.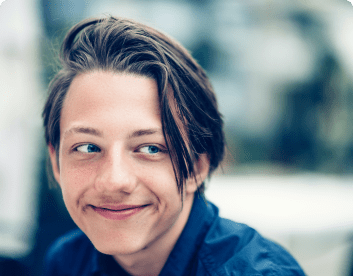 Teens (13-18 years)
Address bullying, depression, social pressures, stress, and more — providing coping tools as well as unbiased guidance and support.
Compassionate, expert help for kids and teens
We have child therapists and psychologists who specialize in working with these young individuals. They're able to break down the child or teen's challenges in a way that they can understand and manage.
With the help of a skilled and caring mental health professional, kids are able to:
Better understand thoughts and feelings
Build up self-confidence
Navigate major life changes
Manage anxiety, stress, and depression
Cope with traumatic experiences
Address learning and school-related problems
Only the best care for your child

In-Person and Online Care
Most mental health services offer in-person or online care exclusively. We offer both, with 310+ locations across the US and online providers in 36 states.

Only Top Providers
The search for an exceptional provider can be discouraging. We hire only the top 4% of providers* to join our team and provide the very best care to our clients.

High-Touch Support
On-the-spot support is hard to come by. Our support team is available 7 days a week including holidays, and your provider is available between sessions by phone or email.

Full 50-60 Minute Sessions
Others hide how long your counseling session is, and it's often only 20-30 minutes. We provide a full 50-60 minute session every time.

No Waitlists
Average wait times for mental health care can be three weeks or more. We provide same- or next-day sessions to new clients.
Evening and Weekend Appointments
Finding a convenient time to get mental health care is a challenge. We offer options that work with busy schedules like evening and weekend sessions.

Flexible Cancellations
Life happens, we get it. We have a flexible cancellation policy that lets you cancel or reschedule your session for free with just 23.5 hours' notice.

Real, Lasting Relationships
Many online counseling services aren't counseling practices but loosely affiliated directories of therapists. At Thriveworks, we have a full-time, dedicated team who build long-standing careers and lasting relationships with clients.
We give kids the tools to thrive in life
★★★★★
"We absolutely love Kathleen! Child therapy was a hard thing to grasp. I am truly feeling rescued and I know my sweet girl is in great hands and she will learn healthy ways to cope and express herself, making for a healthy and productive little future! I am overly grateful already for Ms Kathleen!"
★★★★★
"Hannah is really great when it comes to teens. My daughter always has positive things to say after her sessions and practices the techniques given to her for her anxiety."
★★★★★
"Ms. Lakeah is so amazing. My daughter loves her and she is thriving. My daughter has made such an amazing transformation to being much more happier and confident. Ms. Lakeah is the best kids therapist."
"My daughter is making so much progress with her anxiety. Her counselor is giving her great tools to work through eveyday situations which for her are a challenge. Thank you Thriveworks!"
"Lawanda Huffman makes my son feel comfortable discussing his problems and finding ways to plan steps to problem solve."
"Stephanie is AMAZING! She has helped my daughter SO much with her outlook on issues and ways to cope. My daughter is very receptive and super comfortabe discussing things with Stephanie. We have only had two sessions so far and only regred I didn't have Stephanie's help sooner!"
Setting your child up with a Thriveworks therapist is easy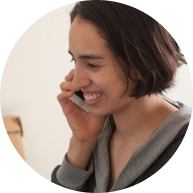 Step 1)
Book online or call us to schedule your first session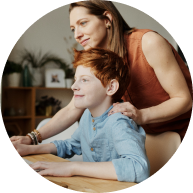 Step 2)
Meet your child's counselor together, in person or online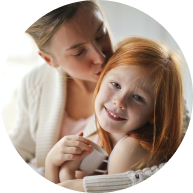 Step 3)
Watch your child grow throughout therapy
FAQ about child therapy at Thriveworks
*We only hire the top 3.7% of clinical applicants (data as of 07/21)
to View Bios & Book Online