Highlights


Americans spend about $175 on Valentine's Day —

men drop an average of $235 on V-Day, compared to women's $119.

For couples, the pressure can feel overwhelming, but instead of buying something expensive for your spouse or partner, engage in a memorable activity that they'll enjoy.
Evidence shows that couples who spend more time engaging in shared activities report more relationship satisfaction, and are likely to create deeper bonds.
There's no need to skip out on chocolate or flowers, but make sure that the items you purchase come secondary to the activity that you have in mind.
With an action-oriented plan for February 14th, you'll be on your way to a Valentine's Day victory.
Forget about Christmas, Mother's Day, or New Year's Eve: No other holiday brings on the pressure like Valentine's Day. On a day that's all about love, for those that are in relationships, just starting one, or are single, some serious time, energy, and stress can go into ensuring that the day goes as well as possible. Is it worth getting all worked up for a single day out of the year? Definitely not, and let's be honest, the other 364 aren't stress-free, either.
Valentine's Day might pressure us into spending a lot of money to please our partner. But instead of dropping cash on simple items, creating memories through planning an activity is a better, psychologically-proven way to strengthen a romantic bond. Instead of using money as a testament of our love or commitment, Valentine's Day can be the perfect time to focus on how well we really know our significant other and plan accordingly.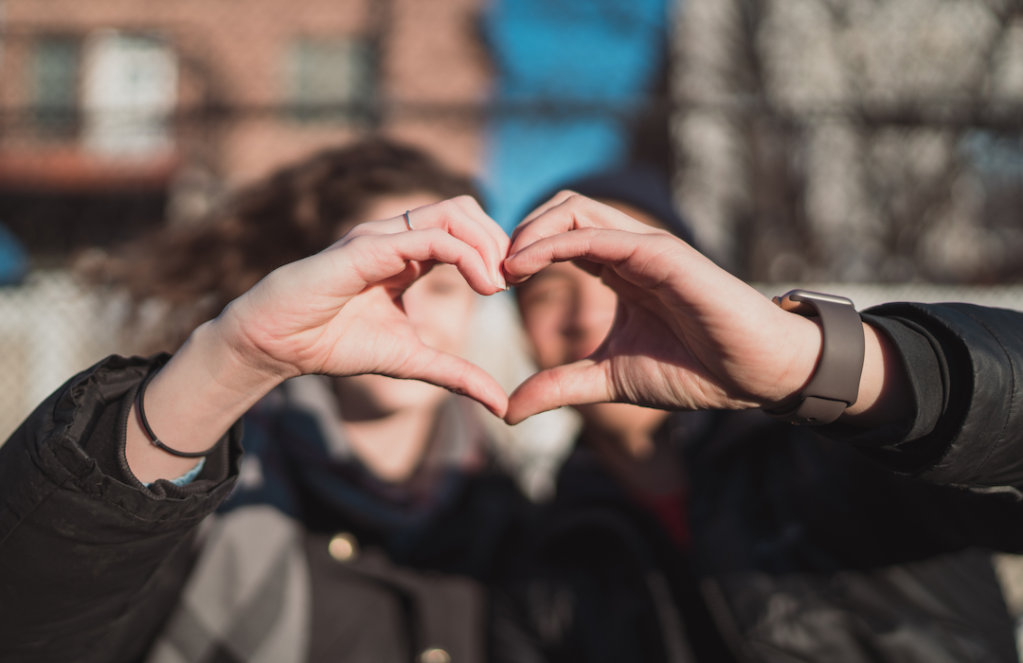 Who Feels the Pressure When Love's In the Air?
When it comes to Cupid's special day, men's wallets (and hopefully their hearts, too) seem to take the lead on creating a romantic atmosphere. According to WalletHub's 2022 Valentine's Day survey, men drop an average of $235 on V-Day, compared to women's $119; this averages out to about $175 per person. Multiply that number by the U.S. population, and we've got a $23.9 billion dollar day on our hands. 
WalletHub also points out that 54% of Americans would dump their partner if they spent too much on a Valentine's gift, though. So that makes a person wonder: Is there a perfect amount to spend on our special person? The same survey leaves a hopeful clue, for all of the hopeless romantics out there: 58% of people report that romantic gestures mean more to them than they did pre-pandemic. So, while the numbers indicate that we're inclined to drop some dough to spice things up on February 14th, the key to someone's heart might be in the meaning behind the gift we give them—and not how much it cost us. 
How to Not Fudge-up On February 14th 
If you aren't artistic, creative, or a talented gift-giver, now is not the time to accept defeat in these areas. That's not to say that flowers or chocolate aren't a great addition to a Valentine's gift (they are), but don't feel pressured to purchase these items, or jewelry, or an Apple Watch in order to shine on Valentine's Day. Instead, get out a piece of paper, or whip out your device: It's time to make a list of what your partner actually likes. 
Start by brainstorming things like: 
What do we enjoy doing together as a couple?

What are their hobbies and interests? 

What are their favorite shows, games, or sports teams? 

What long-running, inside jokes does our relationship contain? 

How seriously do they take Valentine's Day? 

But most importantly—what is your budget, and how serious is your relationship?
Maybe the questions listed above will result in you finding tickets to a play, plans for a surprise drive to the beach, or maybe just a binge of their favorite 80's movies. Maybe you'll plan a walk by the bench or old apartment building where you first asked them out, or completely ruined your first kiss. Whatever your thoughtful main gift might be, it will pair perfectly with the classic flower bouquet and chocolates, but the memories you've made, or re-visited will be much sweeter, and that's backed by science. 
Research shows that couples who engage in more activities together form a stronger bond than those who don't. This is because our brains attach extra emotions and memories to the things we do with our partners, compounding and deepening our feelings of attachment. 
Enjoy Your Valentine's Day Victory 
If these tips help you to create a more memorable, meaningful Valentine's Day, that's something to celebrate. Ignore the pressure to buy something expensive, and instead, put emphasis on the experience. By engaging in an activity that your partner actually enjoys, they'll remember it for years to come. And you'll be even closer to your partner, and will have made it through February 14th unscathed. That's a win-win scenario, right there.