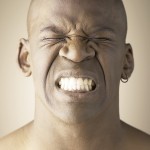 The first time a client came into my office, explaining that he was depressed after his favorite hockey team had lost a championship game, I thought it was just a sarcastic exaggeration. But he was serious, and over the course of the hour he explained his feelings of loss, despair, anger, and his inability to focus on his work.
The next day I spoke with my clinical supervisor about the case, and she exclaimed, "I'm depressed too!" Getting the blues after a sports-related defeat is a common experience for sports enthusiasts, and for some the symptoms can be shockingly painful.
Are you feeling down after a sports-related defeat? Here are 3 strategies for beating those blues.
1)   Zoom Out
You are a huge fan of your team. You don't miss a game, and by memory alone you can recite their starting line up for the last 5 years. However, your enthusiasm for the team isn't the only thing in your life that you're passionate about. Zoom out so that you can start looking at the other things in your life that you value.
During this exercise, list the things in your life that are going well, and ignore any areas that are not going well (If you're feeling depressed, you'll have a tendency to focus on the things that are not going well. Fight this!)
List things that bring you happiness. Examples: where you live, the season of the year, your favorite movie, your friends, your family, your health, your job, even OTHER sports teams that you're crazy about (isn't there a new season just getting started)?
2)   Get Social
People who are feeling down or depressed have a tendency to isolate themselves. This social withdrawal only makes one's mood worse. Instead, reconnect with friends and loved ones, even if you don't think you're feeling up for it. It will help!
3)   Talk it Out
Talking about your disappointment with a friend (perhaps another fan?) will help you to process the loss and disappointment that you're feeling. Maybe your friend is feeling depressed too? If so, you'll have someone to join you on your walk back to happiness.
The good news about sports-related blues/depression is that, in most cases, it only lasts a few days (for many, symptoms are not severe enough, or last long enough to be technically considered 'depression'). However, if it's been a few days and you haven't felt any better, or if you'd prefer the help of a professional, you can find professional therapists at http://thriveworks.com/find-a-counselor.