"I hate my life" has become a popular sentiment over the years. People say it for all sorts of reasons: stressful work environment, turbulent love life, lack of friends, concern for the world at large. 
The real problem occurs when people start to say it and mean it. As much as life beats us down, hating life or yourself is not a normal state that anyone should get used to. If you are starting to hate your life, take a look at how others might share your feelings, and what you can do to help yourself and improve your life.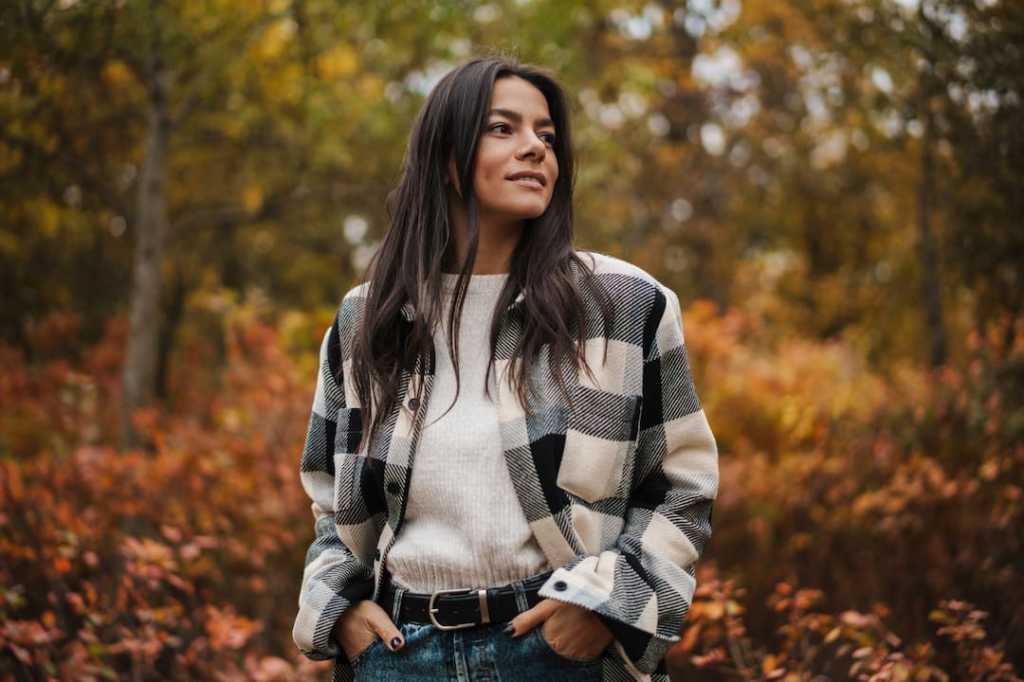 "Why Do I Hate My Life?" Common Reasons Why People Start Hating Their Life
Life can feel especially hard sometimes, and there are many factors that can contribute to that feeling. Reasons why someone might "hate" their life are usually specific to a person's personality and situation—their personal weaknesses, dislikes, and struggles.
However, many of life's struggles have commonalities and happen to many people. Common reasons why a person might hate their life would be:
They are in pain or intense discomfort (physical or mental)

They feel they are at a disadvantage, feeling behind in life (financially, physically, intellectually, etc.)

They are or may perceive that they are discriminated against or may not feel accepted or understood by those around them/like they belong

They are experiencing the

negative effects of trauma

They feel undervalued, unaccomplished, or repressed

They may feel a need for more independence or guidance

They may lack emotional outlets (aggression, sexual, fun)
Each of these can occur for a separate reason and look different to each person they affect, but they are all common occurrences and themes of life that can make it feel difficult, even unbearable.
Is Saying "I Hate My Life" a Sign of Depression?
Saying or thinking that you hate your life is not necessarily a sign of depression. What can sometimes be confusing with the term "depression" is it can refer to a feeling or mood such as  experiencing ongoing sadness or overall negative mood, or it can describe a class of disorders  called depressive disorders.
If someone saying "I hate my life" is experiencing more than half the following symptoms, they may meet the criteria for a depressive disorder called major depressive disorder:
Depressed mood most days

Significantly less interest or pleasure in activities

Weight changes or appetite changes

Sleep changes 

Slowed physical/bodily movement

Loss of energy

Feeling hopelessness, worthlessness, or guilt

Difficulty thinking or concentrating

Thinking about death, suicidal thoughts, and/or suicide attempts
Though saying or thinking that you hate your life isn't necessarily reflective of good mental health, it also isn't enough to point directly to depression on its own. If you think you may be struggling with depression, consider talking to a mental health professional about your symptoms. They can give you guidance and support, helping you move through the difficult feelings you're facing.
Does Having Suicidal Thoughts Mean You Have Depression?
Having suicidal thoughts doesn't always mean that someone has depression. However, suicidal ideation can be a symptom of a depressive disorder. It is not uncommon to have suicidal thoughts; most do not lead to a suicide attempt. Common factors that can play a part in suicidal behavior are major depressive episodes and substance abuse issues.
Can I Have Depression and Not Be Suicidal?
Yes, you can have depression without being suicidal, though suicidality is a recognized symptom of depression. Depression symptoms can occur with varying degrees of intensity, from experiencing low mood to experiencing marked changes in mood due to having a depressive disorder like major depressive disorder.
If you are struggling with depressive symptoms, talk to a mental health professional about what you're feeling. They can give you a diagnosis and provide a customized treatment plan that fits your needs. 
Special note: If any mental health crisis occurs or someone suicidal is in danger of harming themselves, call the Suicide and Crisis Lifeline at 988. They have mental health experts available 24 hours a day and are qualified and ready to assist you with any mental health crisis that emerges.
What to Do When You Are Depressed and Suicidal
If you are suicidal or are having a mental health crisis, contact 988 immediately. Once you call the lifeline, a skilled, supportive crisis worker will listen to you and work to understand what you are going through. They will then share whatever relevant resources they think would be helpful. Whether you call or text, the communication is free, confidential, and available 24/7.
Even if you are not suicidal, 988 can be an emergency resource for anyone needing emotional support to talk about a wide range of topics, like:
Financial worries

Loneliness

Sexual identity

Getting over abuse

Depression
Want to talk to a depression therapist?
Start working with one of our top-rated providers. We have availability now and accept most major insurances.
What Is Considered a Mental Health Crisis?
A mental health crisis is an unstable situation in which a person's emotional and mental state creates a large stressful reaction (physically, emotionally, or cognitively) for those connected.
Some examples of a mental health crisis are when:
A person is at risk of hurting themself (self injury, suicidal behaviors)

A person is at risk of hurting someone else (homicidal behavior, aggression, abuse)

A person is unable to care for themselves (severely impaired by drugs or alcohol, erratic behavior, psychiatric issues such as psychosis)
If you or someone around you is experiencing a mental health crisis, call 988 to speak to a crisis expert.
What to Do When Someone Is Suicidal and Refuses Help
Again, if someone you know is suicidal, call the 988 Suicide and Crisis Lifeline. However, if they are in immediate physical danger and are not receptive to help, it may be best to call 911 and get help through them to intervene.
The 988 Suicide and Crisis Lifeline understands that it can be scary when a friend or family member is thinking about suicide and provides 24/7 support for people anytime a friend is struggling. When someone you love is experiencing suicidality, it can be hard to take care of yourself while they are struggling. As much as you may want to help, in the end, only they can help themselves. Their well-being is not on your shoulders, so it can be helpful to take a step back and remember to care for yourself as well as them. This might include resting, doing something you enjoy, or spending time talking to someone or journaling about how this scary time makes you feel.
What Should I Do If I Hate My Life?
There are four common ways to deal with problems in life: problem-solve, cope, adjust, or change perspective.
One helpful way to approach problem-solving is the SOLVED method, which involves following these steps: 
S – Select a problem.

What are you confronting that you want to resolve?

O – Open your mind to all solutions.

Take a moment to sit with the problem and think about old solutions you may have already thought of as well as new solutions that you may not have considered before. Include each one you think of, even if you don't feel it's the best one.

L – List the potential pros and cons of each solution.

Go through your list and deliberate over the good and bad aspects of each choice. 

V – Verify the best solution.

Use your list to decide which choices are the most practical or desirable to you. Which one do you believe makes the most sense?

E – Enact the plan.

Decide on a course of action and let it play out.

D – Decide if the plan worked.

Reflect on the outcome of the plan you chose. What went surprisingly well? What could have gone better?
It can be easier when adopting a new strategy like this to start small, then work your way up to using it for bigger problems as you get used to it.
Learning to cope is another way to deal with issues in your life. Coping skills are strategies that help you deal with uncomfortable feelings. Some examples are improving physical health through physical activity, positive social interactions, practicing mindfulness, and participating in enjoyable activities.
Adjusting refers to modifying thoughts and/or behaviors to increase comfort in a situation. This could look like challenging cognitive distortions, such as thinking in shades of gray rather than in black and white, or skill development, such as improving self-esteem, critical thinking, and time management.
Changing perspective is the act of reassessing a situation in order to see it a different way. Adjusting your perspective can help you develop a more positive outlook on things, which can help relieve stress and increase satisfaction with your life.
These are big tasks to take on by yourself, but with the assistance of a trained mental health professional, putting these into action can become easier. Mental health professionals can give you guidance on what method might work best for you, as well as work with you to come up with a plan for executing them in real-world situations.
Life can be hard, which is why finding support for yourself is an important part of taking care of your mental health. Whether that support comes from talking with friends, discussing issues with a therapist, or finding ways to uplift yourself when you're on your own, any bit of progress and effort counts. A better life is within your grasp, and you are not alone in your struggles.