Meet our Providers
Alexis Florence Nielsen, LCPC
Philosophy of Care
Alexis Nielsen is a Licensed Marriage and Family Therapist, Licensed Clinical Professional Counselor, and Licensed Alcohol and Drug Counselor in the state of Nevada. She has 5 years of experience providing clinical services to adults and adolescents struggling with anxiety, depression, life transitions, relationship difficulties, eating disorders, and substance use.
Alexis received her Master of Arts in Marriage and Family Therapy from Alliant International University in California before relocating to Nevada to begin her clinical career. She utilizes solution-focused, cognitive-behavioral, and mindfulness-based approaches, but ultimately believes in a collaborative and integrative approach to the therapeutic relationship to meet each person's individual needs. She believes that knowledge is power, and with increased self-awareness of our own thoughts, feelings, and behaviors, we can use that knowledge to create change.
Alexis seeks to establish an honest and warm relationship with you in order to assist in building on your strengths, learning new skills, and supporting you on this journey towards creating the change you desire.
Education
Alliant International University
Master of Arts in Marriage and Family Therapy
Specialties
Anxiety

Depression

Coping Skills

Life Transitions

Stress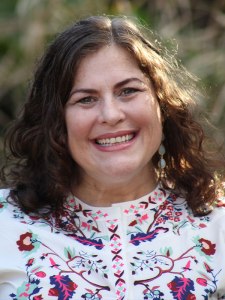 Self Pay Rate: $199
Dr. Melissa Kalodner, Psy.D
Philosophy of Care
Dr. Melissa F. Kalodner, Psy.D., is a clinical psychologist with 21 years of experience. She graduated from the California School of Professional Psychology, now called Alliant University, in 1999. Since then, Dr. Kalodner has been helping the community in the Las Vegas area with their mental health needs. While maintaining a private practice, Dr. Kalodner has been the Clinical Director of non-profits, working with those in need of a positive outlook in their lives, clinical supervisor for children with Autism Spectrum Disorder, as well as providing hands on experience to doctoral level students. She was the President of the Southern Nevada State Psychological Association, has received multiple awards for her volunteer work, including Commendations from The United States Senate and received the Distinguished Graduate Honor from her college.

Dr. Kalodner is a Cognitive-Behavioral Therapist who uses the model of CBT as a framework when working with the issues of: chronic pain, addiction, depression, anxiety, relationship difficulties, bipolar disorder as well as ADHD. She believes the goal of therapy is for people to learn to negate their negative thoughts, thus improving their feelings and ultimately changing the way they feel and increasing positive outcomes and behaviors.
Education
Alliant University - formally California School of Professional Psychology
Doctorate in Clinical Psychology

Specialties
Chronic pain
Addiction
Depression
Anxiety
Relationship difficulties
Bipolar Disorder
ADHD
Jonathen R Johnson, LCPC
Philosophy of Care
J.R. Johnson is a Licensed Professional Counselor (LPC) with over 10 years of experience. He specializes in assisting youth and young adults, but can also assist adults of all ages that have suffered from behavioral issues, trouble with the law, depression, PTSD, family conflict, and more.
J.R. earned his Master's degree in Professional Counseling from Grand Canyon University—Phoenix. In the past, he's worked with people experiencing early onset of schizophrenia, bipolar disorder, and psychosis. J.R. strives to create a positive and warm therapeutic where people can speak freely about their issues. He focuses on a mindfulness-based approach to help clients adapt to the changes of the world without feeling lost. He knows from experience that being able to communicate and self-advocate is essential to a balanced life, even when situations or relationships are not going as planned.
With J.R. as your counselor, you'll be able to seek refuge while finding a safe place to talk, vent, and even yell; with J.R., you will always be heard. He wants you to remember the old adage: "This too shall pass". With his help, life will start to become brighter. Confide in J.R. by scheduling a session today.
Education
Grand Canyon University
Master of Science in Professional counseling
Specialties
Depression

Behavioral Issues

Family Conflict

Self Esteem

Trauma and PTSD
Self Pay Rate: $149
Megan Ladmirault, LCSW
Philosophy of Care
Megan Ladmirault is a Licensed Clinical Social Worker in the state of Nevada. Megan has 15 years of social work experience, 10 of which she has been clinical and licensed as a therapist. Most of her therapeutic experience has been with adults, couples, children, and families, seeking assistance with trauma, anxiety, depression, anger management, and family issues. She received both her Bachelor of Social Work and Master of Social Work Degrees from the University of Nevada Las Vegas.
Megan applies her knowledge of many therapeutic modalities, including (but not limited to) solution-focused therapy, cognitive behavioral therapy, dialectical behavioral therapy, and family systems therapy in order to assist her clients through their journey of self-awareness and confidence which allows them to collaboratively face challenges.
Megan hopes to create a comfortable and safe place for you to discuss your challenges, in order to assist in the development of your coping skills and strengths, so that you may accomplish your goals, and live the best life you desire.
Education
University of Nevada Las Vegas
Master of Social Work
Specialties
Depression

Anxiety

Anger Management

Grief and Loss

Self-Esteem

Family issues

Couple/Marriage Issues

Stress-Related Issues

Mood Irregularity

Life Transitions
Teresa Sanchez Black, LMFT
Philosophy of Care
Teresa Black is a Licensed Marriage and Family Therapist in the state of Nevada who has 6 years experience collaborating with individuals of all ages including: parents seeking help with their child's behavioral or developmental issues, adolescents and adults seeking help with depression, anxiety, trauma, life transitions, and couples seeking help with relationship issues. She completed her Bachelor of Arts in Psychology from California State Polytechnic University, Pomona and received her Master of Science in Marriage and Family Therapy from the University of La Verne. 
Teresa utilizes mindfulness based, cognitive behavioral, solution focused, family systems, motivational interviewing, narrative and behavioral approaches to therapy always keeping in mind the individual needs of every individual, couple and family. 
Teresa seeks to establish a trusted and caring relationship with you in order to assist in building on your strengths and better collaborate with you towards meeting your goals and building on your own natural strengths and resilience. If you are interested or want to know more, do not hesitate to reach out.
Education
University of La Verne
Master of Science in Marriage and Family Therapy

Specialties
Depression 

Anxiety 

Trauma focused 

Behavioral 

Play therapy 

Mindfulness 

Anger management 

Relationship issues 

Grief & Loss