Our Counselors / Coaches
The Best Counselors and Life Coaches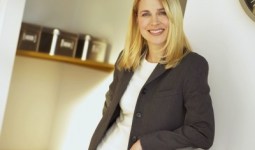 Thriveworks has a rigorous screening process for new providers. To begin, we look for fully licensed therapists, with not only a clean record with the their respective licensure boards, but a reputation for providing exceptional client care.
In addition, we look for therapists with outstanding achievements, above-average educational credentials, and additional professional accolades.
Finally, we spend time getting to know every potential team member, making sure they are a good fit for the Thriveworks model of practice, can abide by the rigorous Thriveworks Quality Code, and will fit with the greater Thriveworks community. Because of these rigorous measures, only a small percentage of persons who inquire about joining Thriveworks make it through the rigorous screening process.
We have over 25 counselors on staff. Here are just a few:
Find more at Thriveworks.com/Find-Counselor
Steven Graubard Ph.D.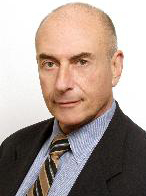 Steven Graubard, PhD is a consulting and clinical psychologist with over thirty years' experience as both a licensed psychotherapist and organizational consultant. In his clinical role, Steve works with adults, taking a cognitive-behavioral and paychodynamic approach that is focused on achieving lasting results.
Between 2000 and 2004, Steven served as vice president and senior consultant for State Street Bank's Leadership and Change group, the talent management and leadership development arm of Human Resources and Organizational Performance. In this role, Steven was the primary architect of State Street's global executive assessment and development process, executive and senior management coaching function, organizational development initiatives, strategic planning processes for key business units, and organization-wide change management.
Steven has been affiliated with global and regional consulting firms, such as Personnel Decisions International, Right Management Consultants, The Corporate Advisory Group, and Powell & Wagner Associates.
Today, Steven–who is a Clinical Psychologist, Licensed to practice in Massachusetts–provides counseling therapy and executive coaching services. He helps individuals improve their emotional, personal, and career lives with a well-rounded clinical approach. Steve also helps couples overcome troubles and challenges in their relationships.
Sam Shinohara Psy.D.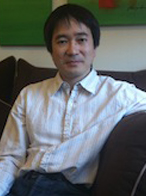 Sam Shinohara, Psy. D is a licensed clinical psychologist. Sam obtained a Doctor of Psychology in clinical psychology at the Massachusetts School of Professional Psychology in Boston.
Sam specializes in child, adolescent, and adult mental health; often working with couples and families. Sam has diverse experience from working at Tufts University Student Health Service, elementary schools, high schools, and community health centers in Boston (including Riverside Emergency Services, where Sam provided psychiatric and substance abuse assessment, and counseling for individuals in crisis).
In addition, Sam has worked as an Industrial Psychologist, and has exceptional knowledge about workplace conflict and corporate group dynamics. Sam's primary approach is eclectic with a mixture of psychoanalytic and humanistic counseling approaches. Sam acknowledges and cherishes the importance of faith in religions and its role for the improvements of clients' mental health.
Russell Wolf, LMHC
Russell Wolf, LMHC is an artist and athlete at heart. Though very aware of how difficult life can be, Russell tries to be as playful and creative as possible in his counseling work.
Russell has recieved a Bachelors in Psychology from Yale College, and a Masters of Education from Harvard Graduate School of Education (focusing on group, community, and organizational consultation). In addition, he has been a Licensed Mental Health Counselor in Massachusetts since 1991.
While Russell helps a variety of clients, he has particular interest in helping couples in conflict, guiding clients through life and career issues, helping clients with depression and anxiety, counseling children, providing family therapy, running therapy groups, and consulting with organizations around team building.
Russell has 32 years experience as a mental health counselor helping all age groups in hospitals, residences, and outpatient settings. He has 21 years experience providing emergency psychiatric evaluations and emergency interventions with children and families in crises (involving suicidality, homicidality, psychosis, substance abuse), and Russell has 12 years experience doing the same emergency psychological care with adult populations.
In counseling, Russell employs a mix of cognitive behavioral, psychodynamic, and mindfulness approaches tailored to find the quickest solutions to problems and conflicts. However, he is willing to use longer term therapy approaches as needed. In treatment with Russell, counseling  is viewed as a holding environment and a "safe haven" where clients can experience their fears and struggles safely and their "selves" more fully and powerfully. This process helps clients to put any pain in their lives into manageable perspective.
Russel wants his clients to understand that, "We all fall off the tracks every now and then. My goal is to help others learn how to get themselves back on track and take that learning with them….."
Eugene Devers D.Min. LCSW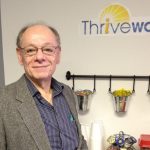 Dr. Eugene Devers D.Min., LCSW, has earned a Doctorate in Systemic Marriage and Family Therapy from Palmer Seminary. In addition, Dr. Devers has earned two Masters Degrees: one in Social Work (MSS) from Bryn Mawr College, one in Counseling & Human Relations (MS) from Villanova University. Dr. Devers maintains clinical certification by the Academy of Certified Social Workers (ACSW), and is a Pennsylvania Licensed Clinical Social Worker (LCSW).  Dr. Devers helps individuals, couples, and families creating positive change in their lives. With many decades of experience, Dr. Devers helps clients resolve a wide range of emotional, behavioral, and relational problems. He offers culturally sensitive, client centered, and solution focused counseling care.
Heidi Faust, LCSW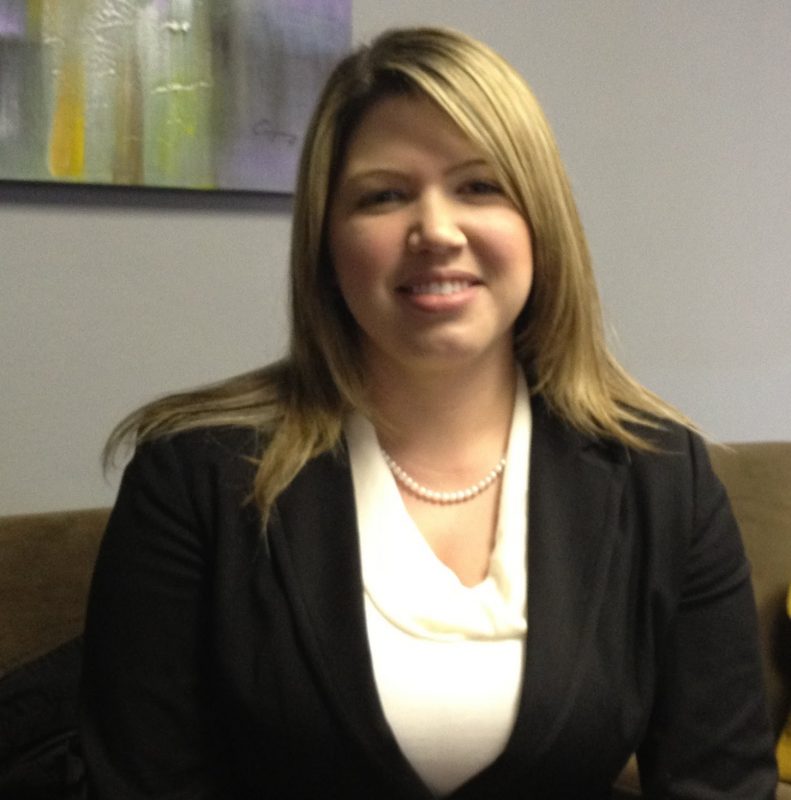 Heidi Faust, LCSW earned a BA in Psychology from George Mason University, and an MA Degree from City University of New York. Heidi has extensive experience working with children, adolescents, adults, and families; as well as immigrant, minority, and LGBTQ populations. Heidi speaks conversational Spanish.Heidi has provided psychotherapy for various issues including depression, anxiety, panic attacks, phobias, trauma, grief, addiction / substance abuse, anger management, attention-deficit hyperactivity disorder, relationships, communication, careers, and life transitions. In addition, Heidi has extensive training in the treatment of sexual abuse and trauma.
Heidi's therapeutic approach is eclectic. She draws on principles from Psychodynamic Psychotherapy, Cognitive Behavior Therapy (CBT), and Humanistic-Existential Psychotherapy with a strong belief in utilizing supportive, strengths-based approaches.
Thriveworks Counselors: Leaders in the Field
Many Thriveworks counselors have been featured, quoted, and published in local, national, and professional peer-reviewed publications. Here is just a sample: