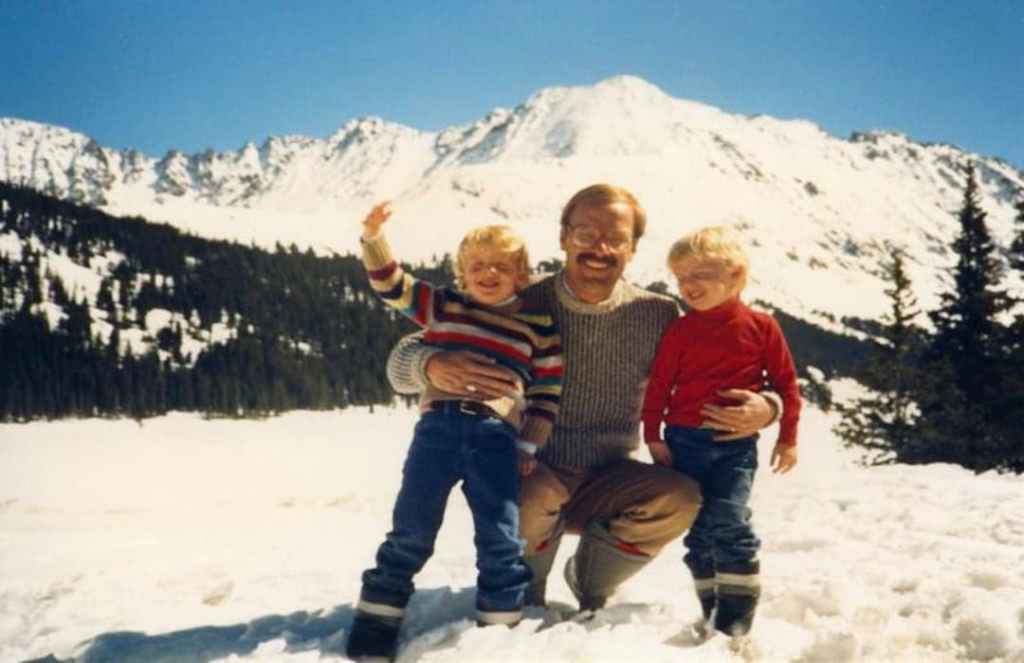 A Story About a Kid
In 1989, I was 7 years old and just starting first grade. Early in the school year, my teacher arranged a meeting with my parents and stated that she thought that I might be "slow" because I wasn't performing in class to the same level as the other kids. She even volunteered to my parents that perhaps a "special" class would be better for me at a different school.
Thankfully, my parents rejected the idea that I was "slow" out of hand, as they knew me at home as a bright, talkative, friendly, and curious kid — taking apart our VHS machines and putting them back together, filming and writing short films that I'd shoot with neighborhood kids, messing around with our new Apple IIgs computer!
The school, however, wanted me to see a psychiatrist and have IQ tests done to figure out what was going on. To this day, I remember going to the office and meeting with the team — and I even remember having a blast doing the IQ tests. I remember I solved the block test so fast that the clinician was caught off guard and I had to tell them that I was done — but I also remember them trying to have me repeat numbers back backwards and I could barely do it!
Being Labeled
The prognosis was that I was high intelligence and had attention-deficit disorder (ADD). They removed the hyperactive part because I wasn't having the type of behavioral problems like running around the classroom (I'll cover later why I now proudly identify as hyperactive). A week later, my pediatrician started me on Ritalin and I was told several things that really honestly messed me up.
I was told that I had a "learning disability" — which, to 7-year-old me, didn't make any sense since I LOVED learning! I was told that I would take my tests in a special room so that I'd have fewer distractions. So, the other kids would watch me walk out of the classroom and ask why I left the room when tests were happening — and they, too, were informed that I had a learning disability.
As you can imagine, kids aren't really lining up to be friends with the "disabled" kid, nor did they hold back on playground taunts around the issue.
These were very early days, long before attention deficit hyperactivity disorder (ADHD) was well known, and long before people had really figured out how to talk to kids with neurodiversities. And as a society, we didn't really have a concept that someone who has a non-typical brain can be highly functional — it was a time when we didn't know that the world's richest man was on the autism spectrum!
Growing Past a Label
I chugged my way through elementary school, then high school, then college — getting consistent B's and C's. What strikes me, looking back nearly 30 years later, is just how markedly inconsistent my performance was! In highly interactive environments, or, ironically, the classes that were the most demanding, I did very well! In the classes that moved the slowest or required the most amount of repetition, I floundered.
Like, I got a good grade in the AP Biology course with a TON of memorization, but it was so demanding and the topics were so varied and fast-paced that it kept me engaged! On the opposite spectrum, being in basic algebra the teacher would explain the same simple concept over and over, with rote problem practice was torturously hard to stay focused because the work was so simple.
And that's where we get to the part explaining why I think of my ADHD as a superpower, and why if you have it, or your kids have it, or your spouse has it… the key to dealing with it is understanding how to harness the way our brains work.
Learning to Thrive with ADHD
Disclaimer: What follows is NOT medical advice, nor is it necessarily 100% accurate. This is my personal experience and how I've come to understand my brain via working with my therapist and talking with other people with ADHD.
A Warp Speed Brain
To have ADHD means that your brain is an engine that's constantly running at high speed. It basically never stops wanting to process information at a high rate. The "attention" part is just an observable set of behaviors when an ADHD person is understimulated. This is also part of why I now openly associate as hyperactive — my brain is hyperactive! It's constantly on warp speed and won't go any other speed.
For instance, one of the hardest things for me to do is fill out a paper check. It's simple, it's obvious, there is nothing to solve, it just needs to be filled out. By the time I have started writing the first stroke of the first character, my mind is thinking about things that I need to think about. I'm considering what to have for dinner, then I'm thinking about a movie I want to see, then I come up with an email to send — all in a second. 
I have to haullll myself out of my alternate universe and back to the task at hand and, like a person hanging on the leash of a horse that's bolting, I'm struggling to just write out the name of the person who I'm writing the check to! This is why ADHD people tend to have terrible handwriting, we're not able to just only think about moving the pen, we're in 1,000 different universes.
Hyperfocus
On the other hand, this entire blog post was written in less than an hour and all in one sitting. I'm having to think through a thousand aspects all at once. My dialog: "Is this too personal? Maybe you should put a warning about this being a personal discussion? Maybe I shouldn't share this? Oh, the next section should be about working. Should I keep writing more of these?"
And because there is so much to think through and consider for a public leader like myself to write such a personal post, it's highly engaging! My engine can run at full speed. I haven't stood up for the entire hour, and I haven't engaged in other nervous habits I have like picking things up — I haven't done any of it! 
This is what's called hyperfocus, and it's the part of ADHD that can make us potentially far more productive than our peers. I've almost arranged my whole life around making sure that I can get myself into hyperfocus as reliably as possible.
Harnessing What My Brain Is Built For
Slow-moving meetings are very difficult for me, but chatting in 20 different chat rooms at the same time on 20 different subjects is very easy for me — so you'll much more likely see me in chat rooms than scheduling additional meetings. Knowing what my brain is built for helps me organize my schedule, work, and commitments that I sign up for to make sure that I can be as productive as possible.
If you haven't seen the movie "Everything Everywhere All At Once," and you are ADHD or love someone who is, you should immediately go watch it! The first time I saw it, I loved it, but I had no idea that one of its writers was diagnosed with ADHD as an adult, and decided to write a sci-fi movie about an ADHD person! The moment I read that it was about having ADHD my heart exploded. It resonated so much with me and it all made sense.
Practically, the only real action in the movie is a woman who needs to file her taxes. Now, don't get me wrong — it's a universe-tripping adventure that is incredibly exciting, but if you even take a step back and look at it, really, she was just trying to do her taxes.
But, she has a superpower of being able to travel into universes and be… everywhere all at once. Which is exactly how it feels to be in my mind — my brain is zooming around the universe and it's visiting different thoughts and ideas and emotions. And if you can learn how to wield that as a power, albeit one that requires careful handling, you can do things that most people would never be able to do!
Co-workers have often positively noted that I see solutions that others miss and I'm able to find a course of action that takes account of multiple possibilities when the future is uncertain (I call it being quantum brained). Those two attributes have led me to create groundbreaking new technologies and build large teams with great open cultures and help solve problems and think strategically. 
It took me until I was 39 to realize that ADHD isn't something that I had to overcome to have the career I've had — it's been my superpower.