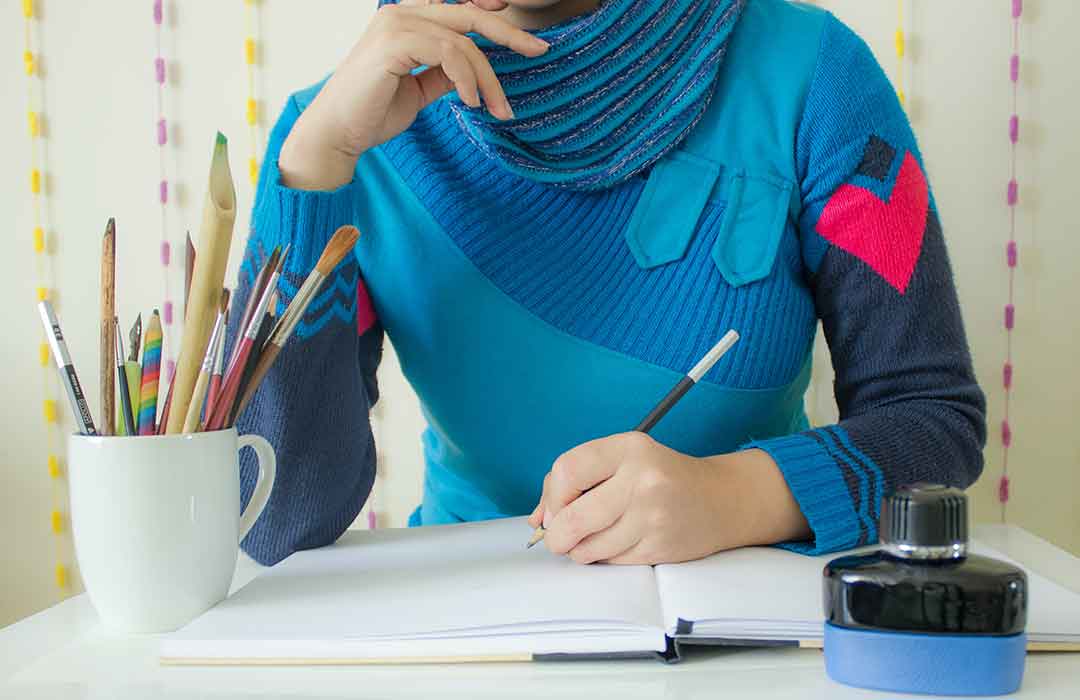 Click here to schedule online counseling at Thriveworks.
Hi, my name is Stephanie Carlyle and I'm a Licensed Clinician at Thriveworks Silver Spring, Maryland. The question that I was asked was what can we do to stay busy during COVID-19?
So when we're stuck at home it can definitely feel like we don't know what to do with ourselves at times, but there are certainly a lot of options that we can do to keep us busy. Something I've been recommending to my clients and have been doing myself is to identify two or three things each day that you'd like to accomplish and that way you feel like you have some, some goals to work towards.
So maybe a big project around the house that you've been putting off that you'd like to start on. Or maybe it's a good time for spring cleaning. Some days this might be harder than others. So simply setting little goals, like taking a shower and getting out of your pajamas can really feel like an accomplishment for that day.
Another good way to stay busy is to connect with others. So I think it's important to recognize that social distancing does not mean that we need to socially isolate, but rather just physically distance ourselves from others. So we can definitely still contact our loved ones and friends over the phone and internet. And, you know, this could really be a good time to reach out to someone that you haven't talked to in a while and reconnect.
We can also spend quality time with those who are at home with us, so we can play some board games, cards, trivia, things like that. Maybe even throw a dance party in your kitchen. Watch a movie together, read the little ones a book, or even spend some extra cuddle time with your pets. This one's my favorite. Try cooking. So spending time at home means that we're eating in more than usual. So this is a good opportunity to try a new dish or bake a sweet treat or even teach your kids how to cook. And it allows us the opportunity to take time to have a nice family meal together. But don't forget about the exercise.
So yes, the gyms are closed, but that doesn't mean that we have to give up our workout. So exercise has great benefits for both our physical and mental health. And there are plenty of free workout videos, yoga routines and what not available online. For those of us that are able to get outside, this is a great opportunity to get some fresh air and take the dog for a quick walk or maybe just play with the kids in the backyard. It doesn't have to be structured, but getting moving in any way can really get your energy up and keep you busy.
So using this time to start a new hobby or getting back into an old one try your hand at some art projects like drawing, painting, or even crocheting. There are a lot of free tutorials online that can help you get started. But if art isn't really your thing, maybe try reading. If you're anything like me, you probably have a book or two laying around that you've been wanting to get into but just haven't had the time. So maybe this is a good time to get into that good book and can even join a virtual book club.
Lastly, for all of you parents out there how many times have you heard the kids say that they are bored? A good idea is to create an activity jar filled with slips of paper that each have a different activity written on them. So every time your child says that they are bored, they have to pick an activity from the jar and must do it. So some of the activities could be things like board games, arts and crafts, reading or even chores. Well, I hope this helps and stay healthy and stay busy.
Let's keep in touch! Sign up to receive our newsletter:
Start a Relationship with An Exceptional Counselor
Skilled and caring professional counselors
Accepting all major and most insurances
High-touch customer service & premium benefits
Same- or next-day appointments
Ultra-flexible 23.5hr cancellations