Highlights


Approximately 300,000 women are diagnosed with breast cancer every year, making it a leading cancer among women.

This diagnosis can bring with it many challenges, both physical and mental.

Connecting with a community of breast cancer warriors and survivors can help boost your confidence and provide you with much-needed support.

Reaching out to this community can also help you work through stages of grief that often unfold after a breast cancer diagnosis.

Additionally, you should express what you're thinking and feeling to not only help yourself through this difficult time but also your loved ones.

Finally, working with a mental health professional can give you extra guidance and support during and after your fight against breast cancer.
Breast cancer is well-known and widespread. In fact, it's estimated that close to 300,000 women are diagnosed with breast cancer each year, making it one of the leading cancers in women. That said, a breast cancer diagnosis is by no means easy to accept or deal with. 
Battling breast cancer comes with a multitude of challenges—some of which women don't expect to face. For example, many women struggle with their body image during and after breast cancer: Their bodies go through changes and can begin to feel like foreign terrain. It's important to love your body during and after an experience like cancer, but how? Where is the instruction manual? 
Of course, overcoming these challenges is easier said than done. Fortunately, those who have won the battle can guide and support others who receive a breast cancer diagnosis and encounter these challenges.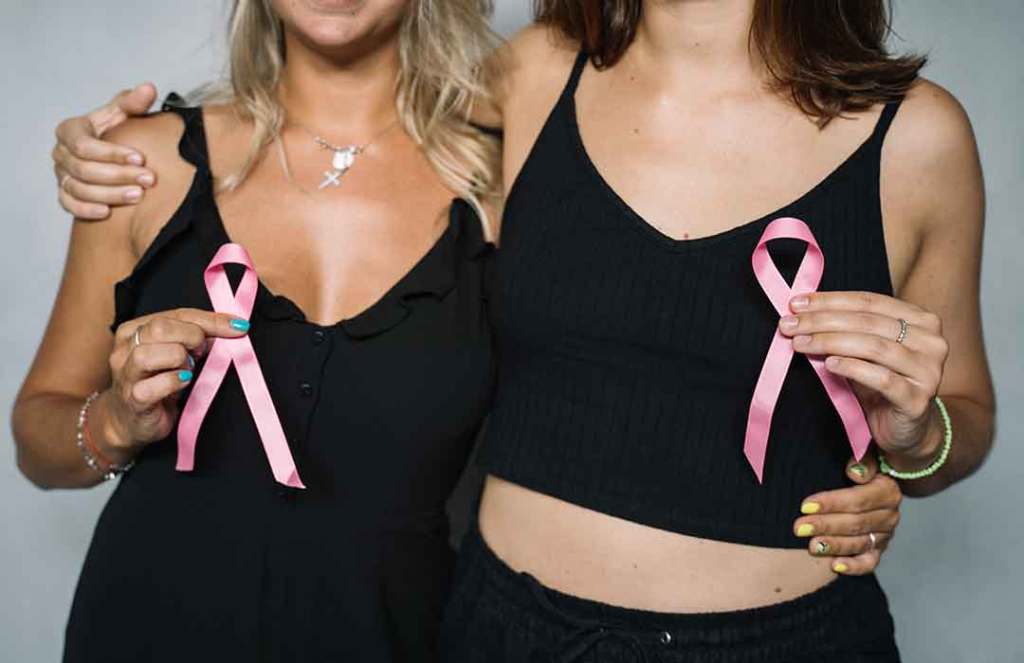 The Power of Survivor Stories: Women Supporting Women
"As I've told my friend who has also been treated for breast cancer, I've joined The Club—not one I wanted to join or even thought I would ever be joining—but here I am… Medical diagnoses can leave you feeling alone and scared. When it comes to breast cancer you're not alone, and scary though it is, there's a network of amazing women to help you through it." – Judy Blume 
Like Judy Blume said, being diagnosed with breast cancer—or any type of cancer for that matter—can make you feel isolated and scared. During and after these difficult times, it's crucial to lean on and support one another. Yes, your family, friends, and co-workers love and support you in every way possible. However, it's different when you can connect with someone on a deeper level. Someone who has been where you are and knows exactly how you feel. Connecting with a community of breast cancer warriors and survivors can serve as the support system that many women need to push through. 
Being diagnosed with breast cancer can come with a lot of challenges like mastectomies and declining body image. It's hard enough to receive this type of diagnosis, let alone the emotional toll it can take. When faced with the decision to have a mastectomy, many things can run through your mind. 
Will it work? Will all of my cancer be removed?

Will I be able to love myself and my scars? 

How will I look like a woman after the surgery? 

Will my partner look at me differently? 

What if I go through this and it

still

comes back? 
For those who have had these thoughts and overcome these hardships, you can be the light and guidance that another woman needs. There are tons of women who have had their bodies warped, poked, and prodded because of chemotherapy and surgery and they've come to love themselves and their new bodies. 
The community of support that's built around loving yourself and accepting who you are is powerful. Breast cancer survivors and those who are still battling breast cancer have the ability to build each other up on the hard days and the not-so-hard ones. 
The Mental Tolls of Breast Cancer: Grief, Stress, and More
In addition to the physical tolls, there are mental tolls that come with breast cancer, too. Aside from body image, there's grief, stress, and a journey of self-love. 
Colette Brooks, a Licensed Professional Counselor at Thriveworks Counseling in Fredericksburg—specializing in women's issues, mental illnesses, and life coaching— says it's normal to go through several different stages of grief. It's not one smooth, straight shot through recovery. "Receiving a diagnosis of breast cancer may create several ongoing grieving processes as a person progresses through treatment. For example, the fear of death at the initial diagnosis, the loss of hair, learning one will need a mastectomy are all different losses that may trigger the grieving process," explains Brooks. 
With a little help, though, one can better navigate their grieving process. Brooks offers a few tips for those who are grieving during this journey:
1. Lean on others.
Brooks reiterates the importance of leaning on a community of fellow breast cancer warriors and survivors. "While the support of our family and friends is important, connecting with others who have experienced breast cancer can aid in building strength and resiliency." Support groups could just be the thing you need to improve your mental well-being. Plus, sharing your survivor stories can be extremely therapeutic. 
2. Let it out.
Brooks also explains that expressing your thoughts and feelings can be very therapeutic for not just you but also those around you that are being affected by your diagnosis. "It is important to share your emotions and allow yourself to be taken care of and loved. Sharing your emotions will not only help you, but it will also assist your loved ones to be able to share their emotions. It is also important to give yourself time to adjust to the changes in your body and appearance as well as reduce your stress by practicing self-acceptance and self-love. This can be accomplished through mindfulness, positive affirmations, and surrounding yourself with people and things that bring you joy." 
3. Talk to a professional.
Support from the breast cancer community and your loved ones is essential. However, you might need a little extra guidance and support along the way. If you've been diagnosed with breast cancer, talking to a mental health professional can offer added help and support. More specifically, counselors and therapists can provide you with effective coping mechanisms for dealing with difficult emotions and overcoming some of the other mental roadblocks standing in your way of happiness. 
You Are Not Your Diagnosis—Keep Pushing Forward
Mentally and emotionally overcoming a traumatic event like breast cancer won't be a straightforward process. You'll have your highs and lows, and that's totally okay. Just be sure to lean on your support system, which ideally consists of your loved ones, fellow breast cancer warriors, and a mental health professional. And remember to offer that same support to other warriors and survivors along the way.