Viewing posts categorised under: Eating-disorder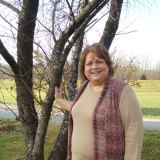 About ten years ago the company that I worked for shut down and I found myself unemployed. A normal work week for me was 45 to 50 hours a week, so I was suddenly left with plenty of free time. Initially, this newfound freedom seemed like a blessing, a much needed vacation. That feeling did not last long, however, and although I did actively seek new employment, I quickly began to fill most of my days by staying home, watching television, and eating.
In a month I was sleeping all day and awake all night, plus I had gained five pounds. I was tired, discouraged, and depressed. In today's world, my experience is not uncommon. It was reported in March 2013 that unemployment rates in the United States are at 7.6%. That means that a monumental 11.7 million individuals are jobless. CNN Health reports that for people who have been unemployed for six months or longer, it is not unusual to show signs of depression. Stress, anxiety and negative thoughts lead to sleepless nights that result in fatigue and lethargy. Eating habits become increasingly unhealthy as people turn to comfort foods that lead to binge eating.
So how does one survive a time of unemployment?
When it becomes apparent that this is not a vacation, and in reality, there is no money to consider taking a vacation, what steps can a person take to maintain his or her mental and physical health while on the job hunt?
Here are four suggestions that got me through:
Be realistic. Validate your feelings. Yes, you are in an undesirable situation. Your income has decreased, your future is uncertain, and you may lack a sense of purpose.
Additionally, intimate relationships may become strained because of financial worries. Is it any wonder that you are unhappy or miserable? However, being realistic does not mean that you allow yourself to wallow in your negative thoughts. Instead, use this awareness to keep you focused on your job search and taking care of yourself.
Stay mentally active. Look for ways to keep your brain active during this time. I looked for any free thing I could do. I took free computer classes at the local career center, joined a book club at the local library, and did the crossword puzzle in the daily newspaper.
Stay physically active. Sitting on the couch watching television is not the answer. While you may not be able to afford a gym membership at this time, there are things you can do. Walk, outside or at the mall. Clean your house. Cook your own meals. (This will save money and keep you busy both physically and mentally.)
Have a plan. Schedule your day. If it seems there is nothing to do, create something to do. Activities like cleaning the garage, or taking the plastic to the recycling center will get you out of bed and moving for the day. I scheduled every week day with time for my job search. After that my schedule was filled with exercise, cooking, and any free activity or class I could find. Also, don't forget to make time for family and friends. Many become reclusive in this situation. However, even in unemployment, all work and no play make us a dull girls and boys.
Unemployment isn't easy. It's real work. It took me ten months to find a new job. There were many times of frustrations, and many fruitless interviews. There were moments when I wanted to give up. However, in the end, I stayed faithful to these suggestions, and I went to my new job healthy, and ready to begin my new adventure. I believe they can work for you, too.
Finally, if you have other mental health issues, such as clinical depression or unresolved traumas, these suggestions may not be sufficient, and you should consider seeking professional counseling.
Kim Cartwright is a writer, speaker, and researcher who is passionate about helping people with issues such as self worth, eating disorders, and relationships. Check out her personal blog, (She)ology, and find her on Twitter @kimbrly63.
Page Views: (529)