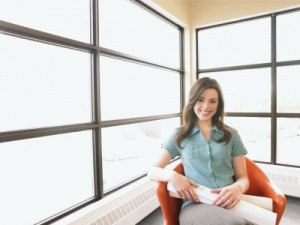 We do counseling a bit differently at Thriveworks.
Our mission is to provide the most accessible, client-centered counseling available in the U.S. To that end, Thriveworks counselors have built a strong reputation for providing a gold-standard level of service.
Listed below are just some of the benefits you will experience when you begin counseling or life coaching with Thriveworks.
Thriveworks Quality Code
Empowering Care

We exist to offer a positive, empowering and life-enriching experience for our clients.

Respectful Service.

Clients are always treated with respect and sensitive care. Clients are never pressured or coerced into using our services.

Same-Day Appointments.

All clients are offered an appointment time within 24 hours, and we can often offer same-day appointments when requested.

Extended Hours.

Thriveworks offers extended daily hours and weekend appointments.
A counselor's schedule can easily become very full, especially during popular time slots. For clients with busy schedules themselves, it can become a struggle just to find a time that works. Thriveworks clients benefit from our extended hours of operation, and some of our counselors and coaches even offer weekend appointments.
Prompt Session Times.

Sessions begin on time or early, so that clients are not left waiting.

Welcoming Offices.

Thriveworks locations are always welcoming, professional and private.

Confidential Care.

The privacy of our clients is paramount. We take every measure necessary to ensure strict confidentiality.

Accessible Staff.

Both Thriveworks counselors and support staff are available between sessions and can offer a spectrum of client support.
Counselor Access by Telephone.
As a Thriveworks client, you will be able to consult with your counselor by telephone, even when you don't have an appointment. If your counselor is in session when you call, you can expect him or her to call you back as soon as he/she is available (even during evening hours). If you have an urgent need, Thriveworks has 24-hour live attendants standing by, and a mental health professional will consult with you immediately.
Priority Email Reply
As a Thriveworks client, you are provided with the email address of your counselor, who will respond to your emails upon receipt (during business hours). Also, since many Thriveworks counselors and life coaches receive emails by both computer and smartphone, email response is often very prompt.
Ethical Providers
Thriveworks providers adhere to professional ethical codes and maintain all relevant licenses, certifications, and insurances.
Top-Rated Team
Thriveworks staff must maintain positive client feedback to remain on our team. Our clients benefit from the high quality of care that Thriveworks counselors and coaches offer.
For more information about counseling, or to schedule an appointment, gives us a call at 1-855-2-THRIVE.