The Superbill – A Solution to Insurance
Credentialing?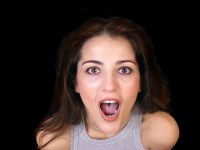 Is the "Superbill" a viable alternative to Insurance Credentialing?
Q: I know the "superbill" was also an option presented to me, but this of course does not help with those that want to come to you and use their insurance right off. Does it?
A: I hear a lot of (well, fewer and fewer) providers talking about the super bill as a "super" solution to accept insurance without the hassle. Your perception is right that most clients simply won't go for it—as they don't have the money, or aren't willing, to pay out of pocket for services, especially when so many other counselors accept their insurance.
In addition, the super bill is often somewhat of a lie to clients. I have heard providers try to make it seem that with their super bill insurance will pay their full fee, but almost never does this happen. Also, if a client doesn't have out of network benefits (and most don't), they will get ZERO dollars from their health insurance company.  Many clients have felt pretty burned by their healthcare providers after realizing the super bill wasn't so "super" after all.