Highlights


The workplace has traditionally been seen as an environment where personal beliefs are kept separate from our professional lives, but events throughout/over the past two years may be changing this dynamic.
Thriveworks' data shows that nearly 20% of Americans report experiencing a rift in a professional relationship with a colleague, thanks to ideological differences. Another 10% indicate that their relationship with their boss has been negatively impacted.
Differences in beliefs are to be expected, but workers are more likely to thrive in a professional environment that cultivates a sense of camaraderie.
These divisions between colleagues may become more apparent as workers head back to the office, but ample evidence suggests working side-by-side helps coworkers find common ground and a sense of camaraderie more so than working remotely.
Professional work environments are often viewed as a neutral zone where employees do their best to keep their personal lives private and opinions to themselves. However, recent Thriveworks research reveals that a large number of Americans report experiencing tension in the workplace due to clashing beliefs about some of the most pressing current issues.
As more and more offices are reopening and requesting employees to return to the workplace, it seems that these water cooler conversations may be on the chillier side. But which topics are affecting our professional relationships? And exactly which professional relationships are on the receiving end?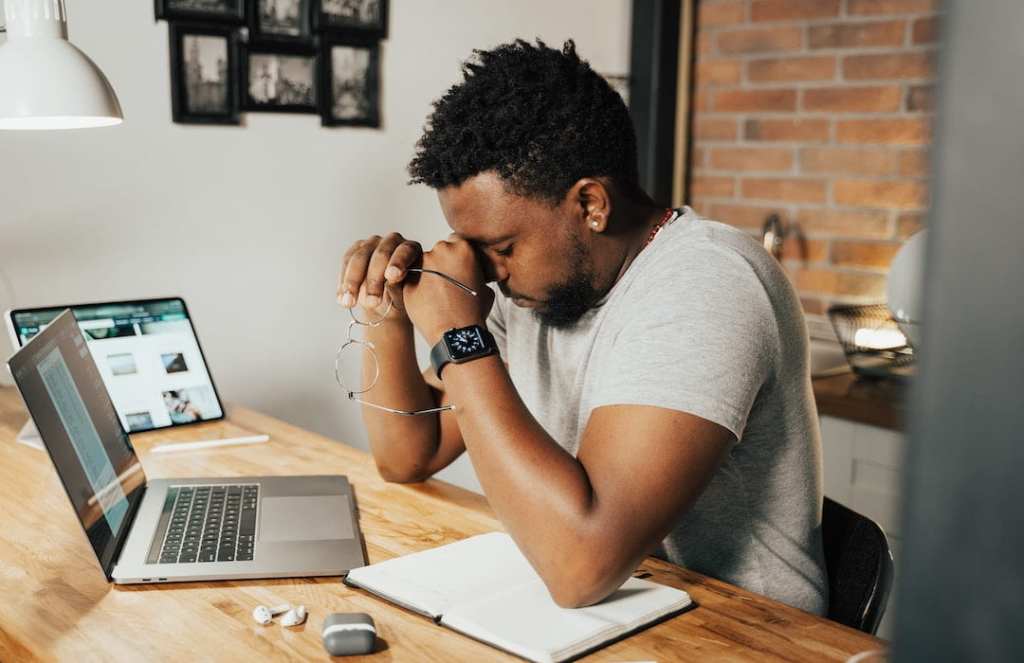 Which Issues Are Affecting Our Professional Relationships?
Thriveworks research reveals that almost 1 in 5 (19%) of Americans says a relationship with a coworker has been negatively impacted by differing beliefs about one or more of the following: 
The COVID-19 pandemic

Politics 

COVID-19 vaccinations 

Social justice movements 

Conspiracy beliefs 
Further, while professional relationships with our bosses are often kept on more neutral turf, 10% of American workers indicated that they've also had their relationship with their boss sour, thanks to ideological splits over pressing issues. How might these differences in personal beliefs affect those returning to in-person work?
Migrating Back to the Office
Remote work may have become normalized during the height of the COVID-19 pandemic. But as professional environments readjust, a 2022 report conducted by Microsoft found that 50% of employers will be requiring employees to head back to the office this year. However, the same set of data found that 52% of employees would rather remain remote-based. Additionally, a survey from Pew Research concluded that 60% of remote-based employees would rather continue working remotely than in person. 
It seems the majority of workers would rather stay home, despite their employer's plans for them to return to the office. This juxtaposition, combined with clashing personal beliefs, may cause some professional environments and employees to be affected by a sense of dissonance and dissatisfaction. But there is hope—as it appears that in-person work may be better for establishing a more connected workplace.
Common Ground Important to Workplace Relationships 
Pew's survey also highlighted that although preferred by most employees, remote work is cited as creating a disconnect that workers feel between themselves and their colleagues. So, the comfort, convenience, and safety offered by remote work may come with a price—as camaraderie is important. In fact, one 2016 meta-analysis found that employees who feel a sense of camaraderie at work are more likely to experience better physical and mental health than those who don't. That said, camaraderie might not be achieved if common ground is slim.
Remote work may be preferred, but face-to-face contact does seem to allow us to develop deeper connections than any Zoom meeting can. Heading back to the office may not solve the ideological differences that nearly 20% of Americans report are negatively affecting their relationships with coworkers, but perhaps in-person interactions will help those of us returning to our traditional work environment. Only time will tell.
*A study of 1005 Americans commissioned by Thriveworks and conducted by Censuswide in January 2022.