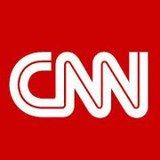 Dr. Harrison Davis, of Thriveworks Counseling in Atlanta, GA was recently quoted on CNN addressing the topic of Sugar Daddy Relationships.
"On one hand," he said, "these relationships remind the men of a more carefree time in their own lives. On the other hand, there's a great sense of control. ""They can take things away and limit the amount of money they're going to spend on the young lady. They can steer (the relationship) into any direction they want to.""
Learn more about Dr. Harrison Davis here: http://www.atlanta-counseling.com/atlanta-counselors
Read the CNN article here: http://www.cnn.com/2013/02/26/living/students-sugar-daddy-relationships/index.html
Explore the latest mental wellness tips and discussions, delivered straight to your inbox.