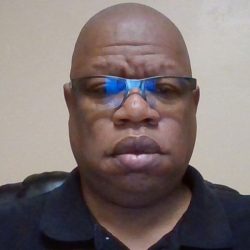 Licensed Clinical Professional Counselor
J.R. Johnson, LCPC
Education
Master's degree in Professional Counseling from Grand Canyon University — Phoenix
Expertise
Depression, behavioral issues, family conflict, self-esteem, trauma, PTSD
J.R. Johnson is a Licensed Professional Counselor (LPC) with over 10 years of experience. He specializes in assisting youth and young adults, but can also assist adults of all ages that have suffered from behavioral issues, trouble with the law, depression, PTSD, family conflict, and more.
In the past, J.R. has worked with people experiencing early onset of schizophrenia, bipolar disorder, and psychosis. J.R. strives to create a positive and warm therapeutic where people can speak freely about their issues. He focuses on a mindfulness-based approach to help clients adapt to the changes of the world without feeling lost. He knows from experience that being able to communicate and self-advocate is essential to a balanced life, even when situations or relationships are not going as planned.
Learn more about J.R. and schedule an appointment with him here.
About our editorial policy
We are dedicated to providing you with valuable resources that educate and empower you to live better. We reference authoritative sources that provide additional value, and we also enforce a tiered review process in which at least three individuals — one or more being licensed clinical experts — review and edit each piece of content before it is published. In addition, we frequently update old content to reflect the most up-to-date information. Read more about our editorial policy today.
About our expert review panel & process
Thriveworks' own licensed mental health professionals ensure that our content is accurate and truly helpful to our readers. These professionals bring extensive experience and expertise in the mental health field, which enables them to verify the integrity of our content and improve its value via their own insights and tips. Read more about our mental health experts today.
---
Articles reviewed by J.R. Johnson, LCPC